Before reading this blog, just a quick note to say we have now done an up-dated blog using data from 2016 and 2017, which can be viewed here https://www.cannycampers.co.uk/top-5-north-east-wedding-venues-of-201617/
Over the last 6 years since Canny Campers was established, we have done hundreds of weddings and the occasional retirement or anniversary.
This got me thinking!
I wonder which wedding venues across the North East and surrounding areas we have been to the most.
Now that meant the painstaking job of going through every single booking sheet since 2009, recording the venue name and logging the number of visits.
I decided to tell you about the 8 most popular venues in order of most visited. This is not a reflection of most popular venues in the North East as a whole, as I don't have that information. What this will tell you is the people who book with us also prefer to book in the following establishments.
Having counted up we have been to 81 different destinations and covered nearly 2 hundred weddings over the 6 year period.
After publishing this blog I will contact each of the 8 wedding hot spots! To try and get a few photos to bring the text to life a bit!
Wedding Venue Name: As You Like It, Newcastle
Venue Rating: 1st out of 81 different North East venues attended
About: 'Cool, quirky and one of a kind, there is plenty of room to get loved up in our romantic hideaway – Frangipani. Designed by Newcastle's and one of the country's most talented young designers, Frangipani at As You Like Jesmond is the perfect place to begin your happily ever after.'
'We specialise in weddings of all sizes – tastefully traditional or daringly different – from formal dining for up to 120, or a luxuriously laid-back affair for up to 250. We're fully licensed for ceremonies too, not to mention your own private bar, outdoor terrace and we're open 'till 2am(Jesmond's only 2am License) – look no further when it comes to tying the knot.'
Web-site: As You Like It, Weddings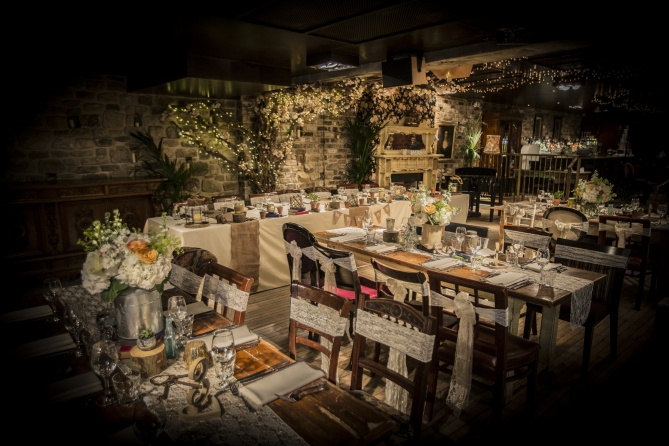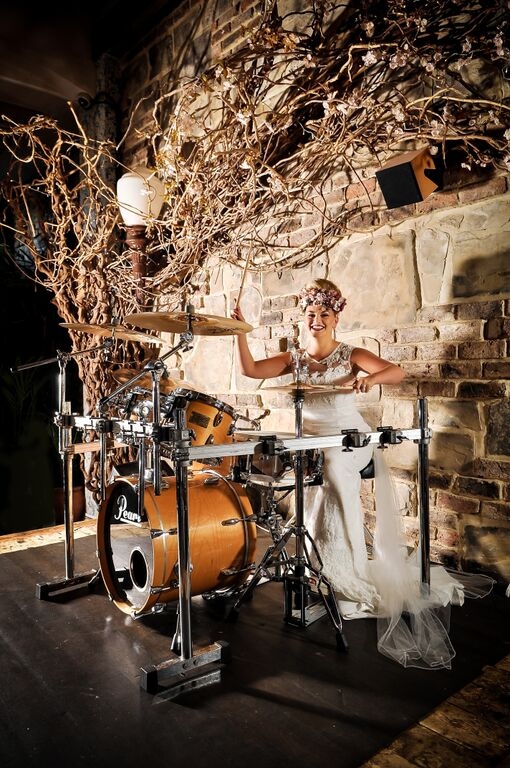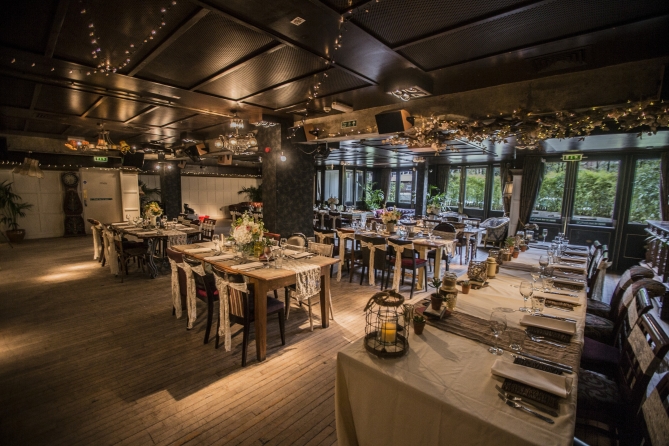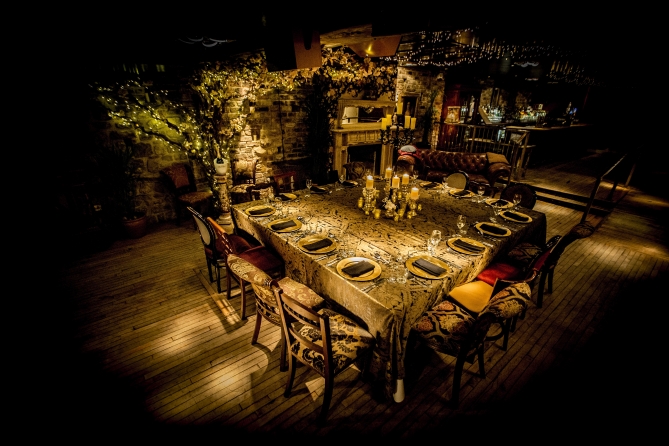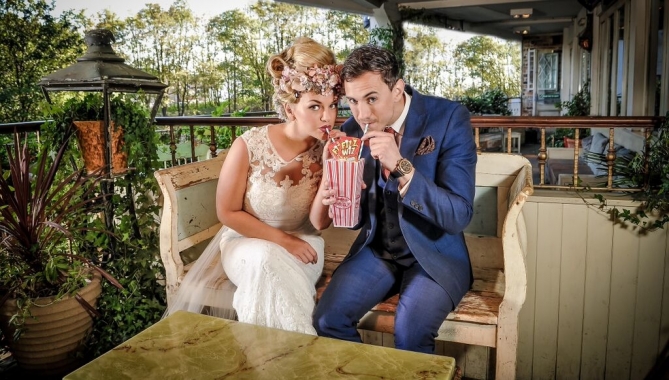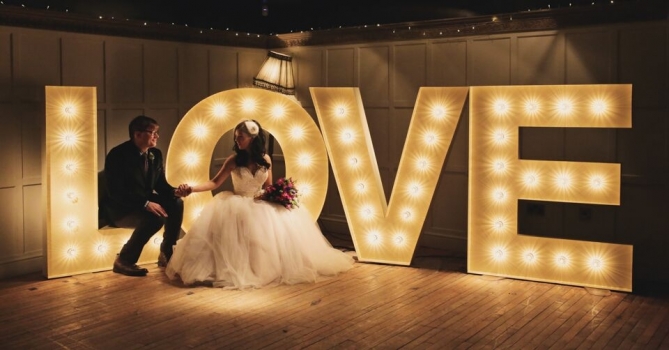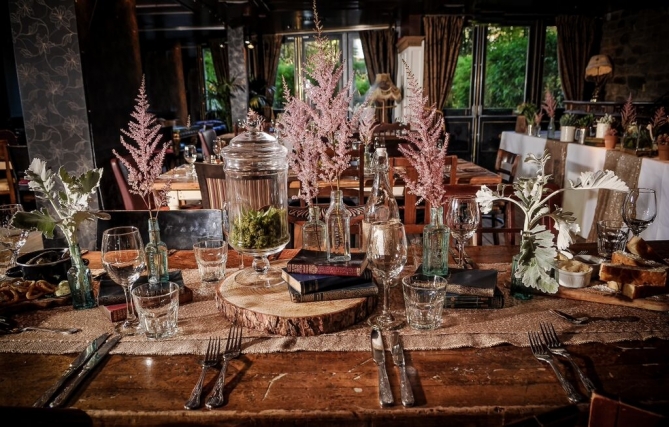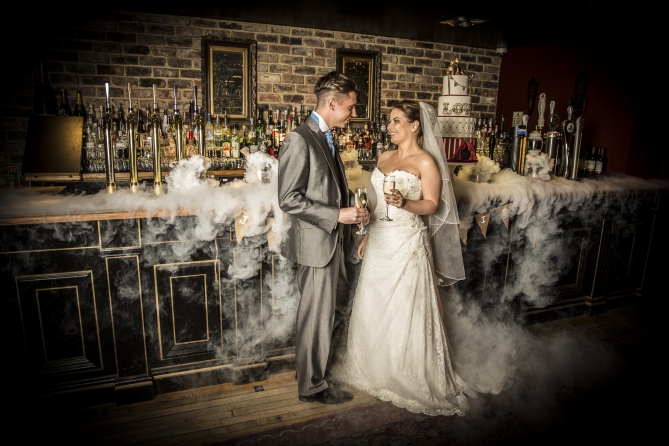 Wedding Venue Name: High House Farm Brewery, Northumberland
Venue Rating: 2nd out of 81 different North East venues attended
About: 'High House Farm Brewery has many beautiful settings, both indoors and outdoors for your wedding ceremony and reception. With no hire charge for any of our buildings we provide bespoke weddings in a perfect and peaceful rural setting. We want to ensure that our bride and grooms are able to make any choice you wish about the type of ceremony or reception on your special day. There is no set "timetable" of events, the buildings are solely yours for the duration of your event and please feel that you can ask for any arrangement, catering requests, decoration or timings.'
Choose from:
'A wedding and reception situated in our 19th century granary, malt loft, lounge area, bar and restaurant. For larger parties, the use of the 19th century hay barn outside, plus the option of a marquee in our farm grounds.'
'Many different catering options including buffets, sit down formal meals, hog roasts, informal barbeques, drinks packages and canapés.'
Web-site: High House Farm Brewery, Weddings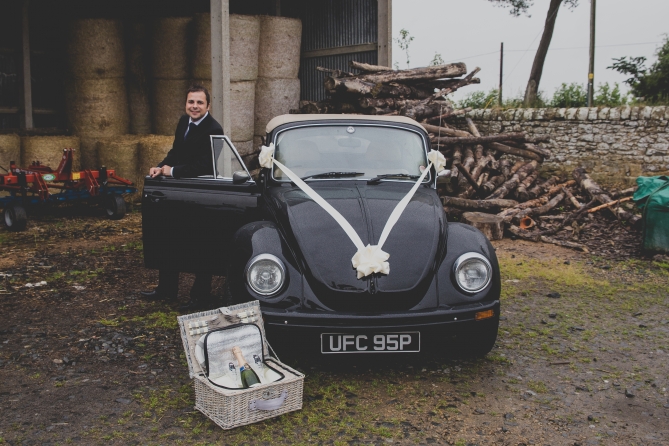 Wedding Venue Name: Jesmond Dene House, Newcastle
Venue Rating: 3rd out of 81 different North East venues attended
About: 'We have a licence to hold civil ceremonies so you can both marry and celebrate here. If you marry elsewhere, of course you can still come here for your wedding reception. Whichever, you have the freedom to put together a truly individual day.'
'We have both grand rooms and intimate spaces, so you can be as low-key or as flamboyant as you like. The Apartment is a quiet setting for a ceremony for up to 10 guests. If you're thinking bigger – up to 120 people – you can enjoy the grandeur of the wood-panelled, Great Hall. We have other rooms to suit wedding parties in-between, plus terraces and gardens for drinks and photographs.'
'We can arrange small supper parties or grand banquets, late wedding breakfasts or evening cocktails as well as take care of important details such as flowers, photographers, cakes, magicians … Plus we have 40 bedrooms where your guests can stay. Your choice, your wedding.'
Web-site: Jesmond Dene House, Weddings
Wedding Venue Name: The Alnwick Garden and Treehouse, Northumberland
Venue Rating: 4th out of 81 different North East venues attended
About: 'Stowed beneath our enchanting woodland canopy, The Alnwick Garden Treehouse offers intimate ceremonies and elegant dining for your storybook wedding.'
'Wrapped in thousands of tiny lights and warmed by a roaring log fire, The Treehouse creates a uniquely romantic setting for your special day. Our first class team of chefs provide deliciously satisfying food, prepared using local produce and complimented by our finest hand selected wines and decadent cocktails, all served by our attentive waiting staff.'
'Available all year round for day or evening private hire, The Treehouse is perfect for smaller civil marriage and civil partnership ceremonies for up to 60 guests and can comfortably provide a seated meal for up to 85 people. Our private decking, bar facilities and walkways provide intimate reception and entertainment areas, as well as picturesque settings for your photographs, and our Roost is a great space in which to customise your theme.'
Web-site: The Alnwick Garden and Treehouse Wedding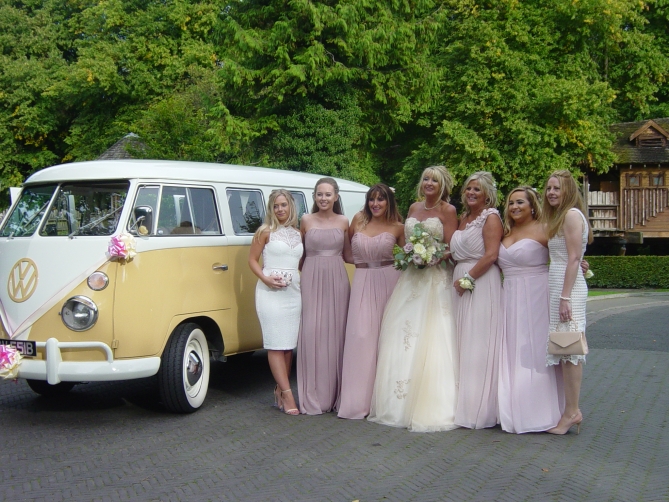 Wedding Venue Name: Slaley Hall, Northumberland
Venue Rating: 5th out of 81 different North East venues attended
About: 'Congratulations, you're getting married!'
'You are about to embark on such an exciting journey as you start to plan this very special day and there's nowhere better than QHotels. Whether you're looking for a traditional or contemporary venue, civil ceremony or civil partnerships we're here to make sure your wedding day is faultless.'
'We understand that every wedding is unique and want to work with you to make sure we turn your dreams into a reality and tailor your wedding to you – be it a traditional fairytale or a fifties themed wedding, we understand this is your day and we commit ourselves to turning your dreams into a reality.'
'Our experienced and dedicated teams at every hotel can't wait to help you plan your day – whether you want your married life to begin immediately and are looking for a wedding in the next few months or you're organised and planning for 2020! We have everything that will make sure you have the day you have dreamed of.'
Web-site: Slaley Hall, Weddings
Wedding Venue Name: Horton Grange Hotel, Newcastle
Venue Rating: 6th out of 81 different North East venues attended
About: 'Horton Grange is an elegant and intimate Grade II listed Country House offering a distinctive mix of contemporary and traditional decor set in 4 acres of beautiful grounds in Northumberland. The house and grounds can be exclusively yours to provide the perfect venue for your perfect day! Horton Grange is a specialist wedding venue and the quality of the food, service and organisation on the day reflect the substantial experience of our Wedding Team in making sure everything goes perfectly. Garden ceremonies in the stunning Wedding Gazebo to take advantage of the grounds and setting are very popular.'
'No sharing with golfers, strangers or interlopers at this specialist wedding venue which will only be accessible to you and your privileged guests on your special day! Although heavily booked as usual throughout 2015, contact us to check whether dates remain which might be available at special rates for both 2015 & 2016!'
Web-site: Horton Grange Hotel, Weddings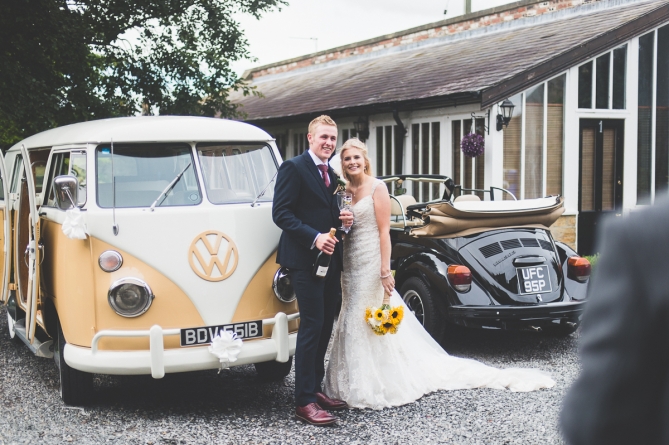 Wedding Venue Name: Langley Castle, Northumberland
Venue Rating: 7th out of 81 different North East venues attended
About: 'Castle Wedding Venue'
'Having a medieval castle wedding venue is not just a dream, and not as expensive as you think. We at Langley Castle with our years of experience in organizing castle weddings will make this a reality for you.'
'We regard each and every occasion as totally unique and individual. We can be your magical castle wedding venue no matter how large or small the event, we ensure the co-ordination and precise attention to detail that is required to guarantee the success of any castle wedding reception.'
'With many years experience in castle weddings we can advise you on your choice of menus, wines and the planning of your special day.'
Web-site: Langley Castle, Wedding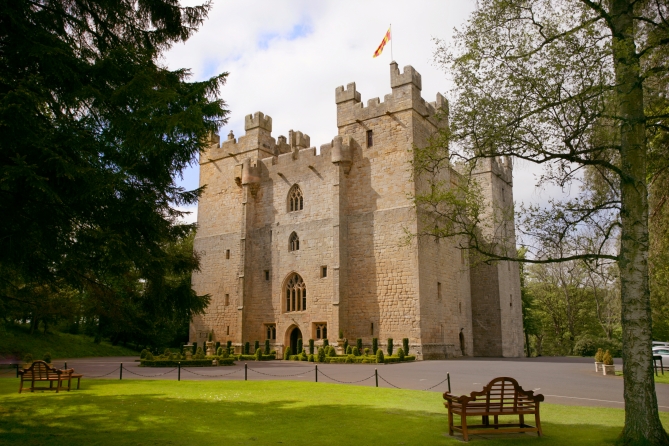 Wedding Venue Name: BALTIC Centre for Contemporary Art, Gateshead
Venue Rating: 8th out of 81 different North East venues attended
About: 'BALTIC is one of the most recognised landmarks in the north east. Housed in a former flourmill on the banks of the River Tyne, the venue offers a stylish and unique location for civil ceremonies, wedding breakfasts and receptions.'
River Terrace
'The striking River Terrace can be found on the ground mezzanine of BALTIC. With its full length picture windows the room has an abundance of natural light and boasts staggering views of the River Tyne and Newcastle quayside. The space is licensed to host civil ceremonies and can accommodate up to 100 people. As you welcome your guests in a drinks reception location of your choosing, the room will be transformed into a dining room for your Wedding Breakfast, drinks and dancing and with an exclusive outdoor terrace under heated lamps, guests can enjoy the views with their chosen drink.'
Level 1
'Level 1 is BALTIC's largest event space. With its white walls and pinewood floors you have the freedom to dress the space as you desire. The floor includes a reception space outside the main scenic lifts and a large auditorium for your service and reception. It's perfect for larger weddings of 150 guests or more. The floor also has its own 52 seat cinema where friends and family can watch show reels or photos of your time together as well as a dressing room with light mirrors which can be used as a powder room throughout the day and a relaxing space to take a few moments before re-joining the party.'
Six
Six is our award-winning restaurant on the top floor of the gallery. The restaurant can seat up to 110 guests for your wedding breakfast, serving a delicious seasonal menu picked by you during one of your exclusive menu tastings. If you are looking for an intimate wedding day with up to 25 friends and family members, Six's Viewing Box at the front of the restaurant is available for ceremonies. The room looks out over the River Tyne and Sage Gateshead from its huge floor to ceiling windows.'
Web-site: The Baltic, Weddings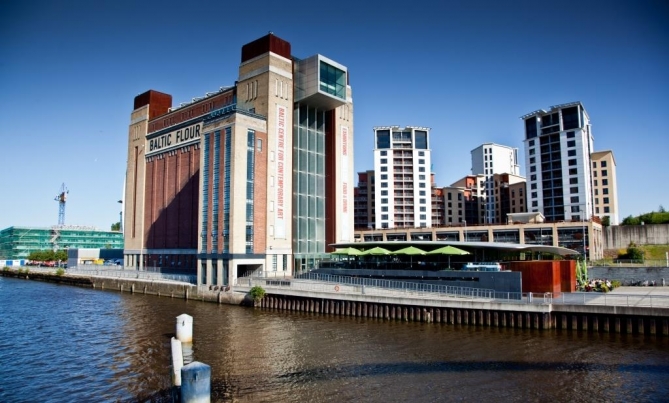 If you are looking to book quality transport to go with a quality venue, book Canny Campers! Check out our wedding package and thank you for reading this blog.