PART 1
Since Canny Campers began in 2009 it never really lived up to its name, being that we started with just 1 campervan and continued like that until 2010. In 2010 instead of buying another campervan we bought 'Millie' our 1976 Karmann Cabrio Beetle.
Many years passed and although 'Millie' was a lovely vehicle and had many admirers, being a black wedding vehicle, it ended up a fairly niche proposition for wedding couples.
The intention was always to expand the campervan side of the wedding fleet, but it's not something that can be done overnight if you're going to do it properly. We maybe got a bit stuck in our ways choosing to improve our current fleet and not make the all-important leap to campervan number 2.
2020 was a strange year for many reasons as everyone will know, and it was also the year 'Millie' the beetle was finally meant to be getting a body restoration to bring it back up to its 2000 glory (2000 being the year it was originally restored).
I knew I had to restore the beetle, it was due to be done and it was slightly letting the side down thanks to the massive investment in 'Little Joe' our 60s campervan. The only problem I had was return on investment, with a good restoration budget it was going to take a long time to recoup. Unlike our very popular campervan which is busy all season the beetle would be lucky to do 20 bookings and mainly as a second vehicle.
2020 had many down sides, but a positive was to think about life and my business differently and give it a new focus. When I went to pick the beetle up after some welding work and talked about the upcoming restorations, the potential cost was looking even less worth doing from a business point of view (always worth keeping VWs alive on a personal level).
Jay who looks after my vehicles had an idea and it was only a 1 shed walk away. I think Jay may have been excited to show me as it was the perfect fit for my business but better still it was being put up for sale. A slightly tatty around the edges but a very solid example of a 1972 Westfalia Bay Window Campervan.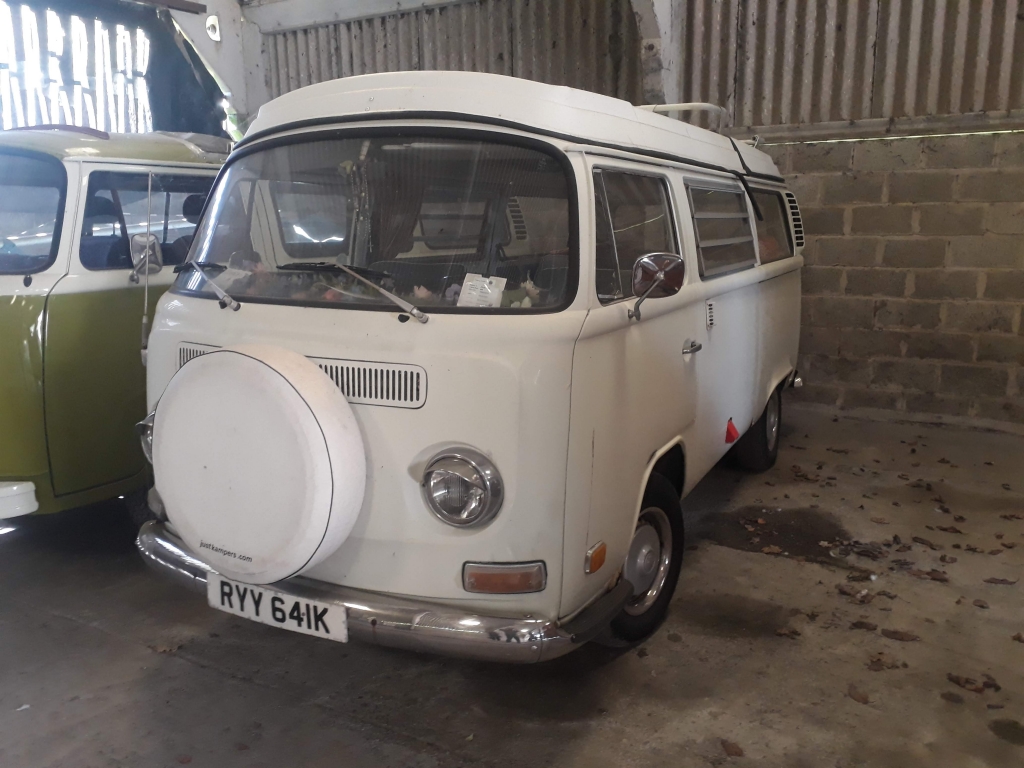 The Good Points
I could afford to buy it, do an exterior restoration and try and use a bit of wedding trickery to make the interior presentable as a starting point. You have to start somewhere as these are everlasting projects.
It is white.
It's an actual Westfalia, I like to claim although the interior is no longer original, so I suppose not!
It was recommended by Jay and he had originally sourced it for the previous owner and maintained it, so it's a good one.
The timing was perfect if you ignore the fact 2020 would have financially crippled me, if I hadn't secured a job in my old profession.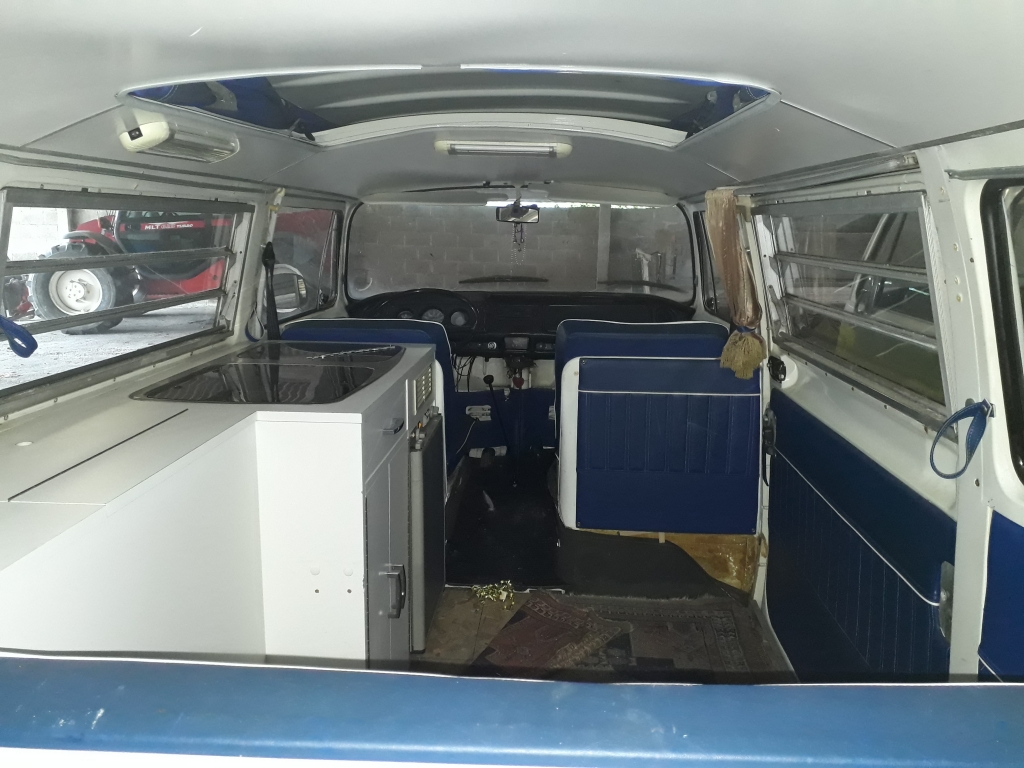 The Bad Points (at the time of purchase)
I'm not made of money, so I would have had to leave the interior restoration and make the best of it. This is fine for many but it wouldn't have stood up to 'Little Joe' and on a double vehicle booking it would have stood out.
It takes time to do a restoration and this time costs money both in terms of lost revenue and restoration costs. I always believe that's part of this type of business, it's not fair to put photos on your web-site of the vehicle only after its restored, then run it into the ground to save pulling it out of service to bring the standards back up. Social media photos are usually refreshed more often and a better place to look.
Buying this campervan ultimately meant selling the beetle, it has been with us for 10 years and has been made special to many people as their wedding vehicle.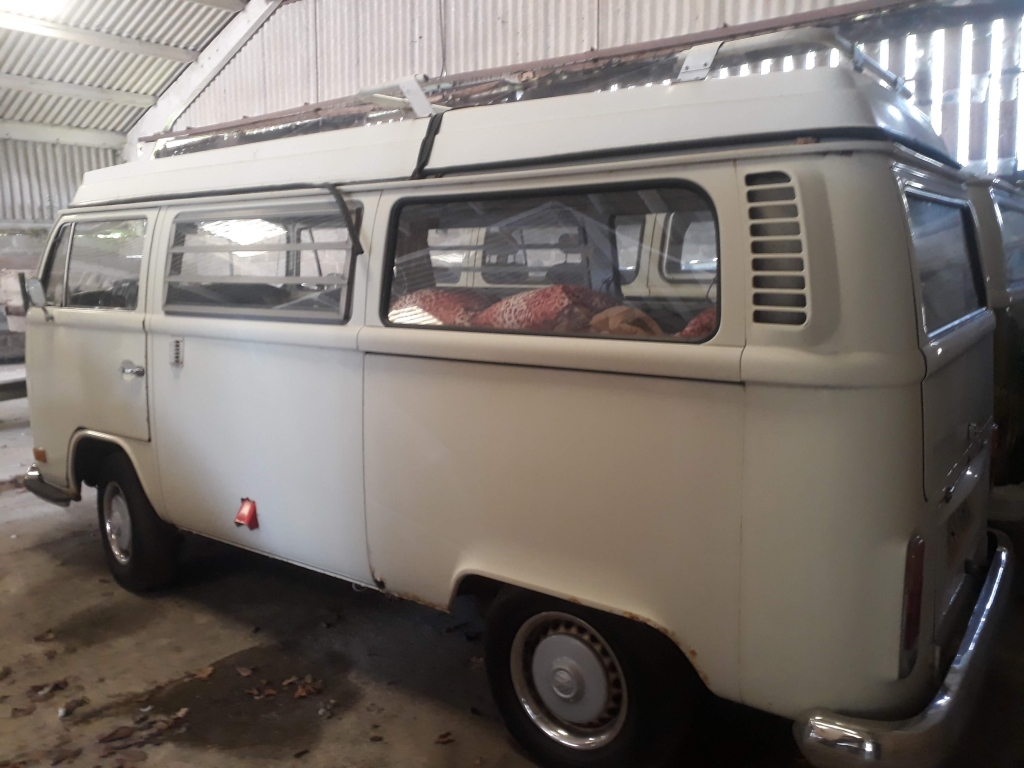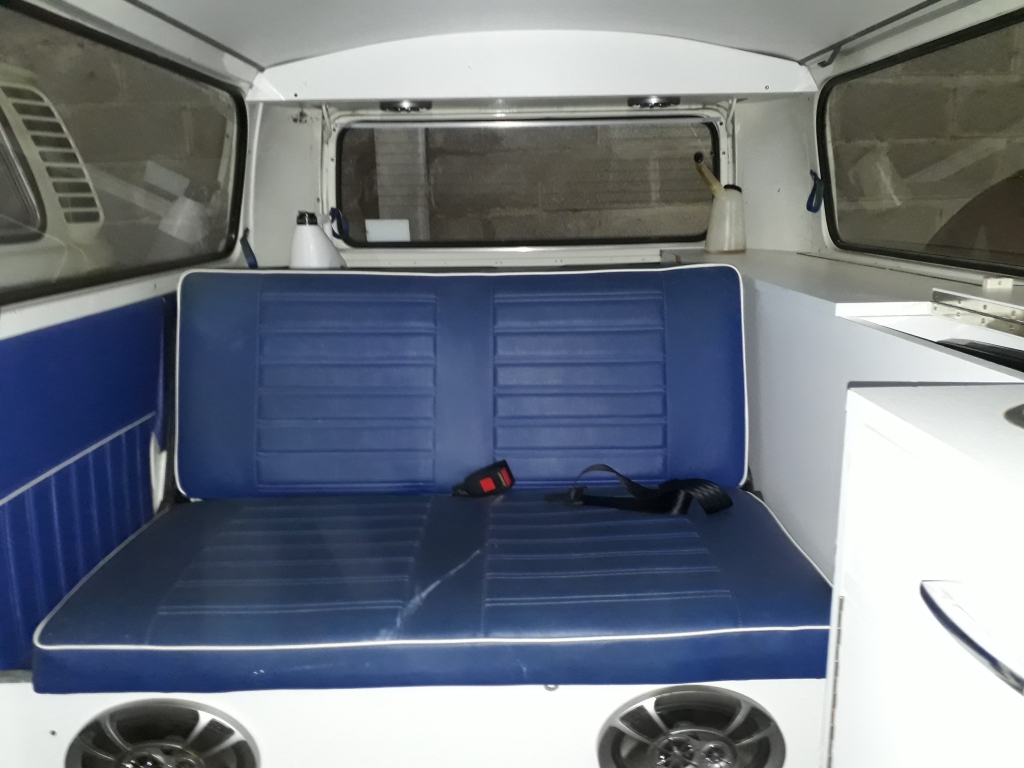 Where we went from there
As you have probably worked out, we did buy the van and had to decide how best to sell the beetle.
It needed bodywork, it would be fine for a few years but not wedding car standard and I wanted to be honest about that. Everything else on the vehicle was excellent and had received a lot of investment over the years, I asked a couple of friends in the scene but the timing was out for them and then I decided to chance my arm and send it to a specialist classic car auction.
I am sure you will all be aware of the programme Bangers & Cash because as everyone knows it's the best thing on telly ever. Derek who runs the Auction said it himself 'I am living the dream' finding, buying and selling classic cars. Although this looks like my perfect job and for many nights, I had a recurring dream that I worked for Matthewsons Auctions, I can tell it is harder work than they get credit for.
Discussions took place with Matthewsons Auctions and it was booked in for the November sale, which unlike prior Auctions would be online only due to Covid. I had one long last drive in 'Millie' the beetle down to the now famous Thornton-le-dale with 'Julie' the wife following me down in 'Sid' the Citroen Saxo VTR… we are also living the dream.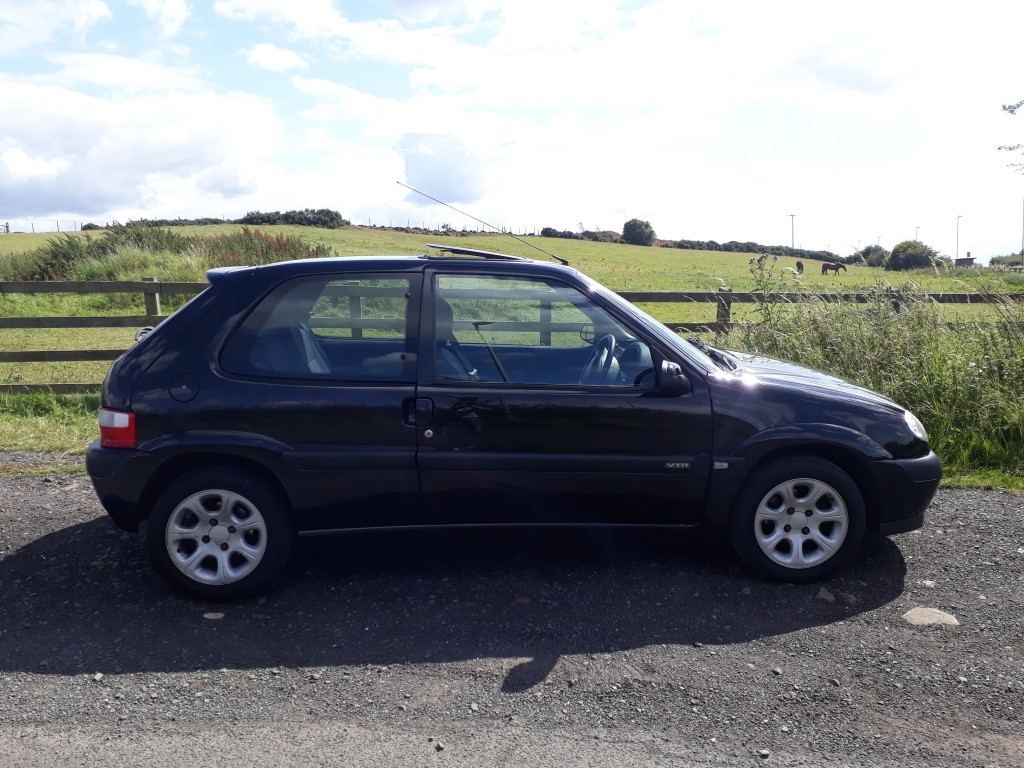 Side Note: Thornton-le-Dale is a lovely little place, where dreams come true and it has a camp-site so must visit again in the future and buy lots of classic car things from Derek.
That was it, I agreed a very low reserve of £5,000 to get people interested and left it in the capable hands of the team.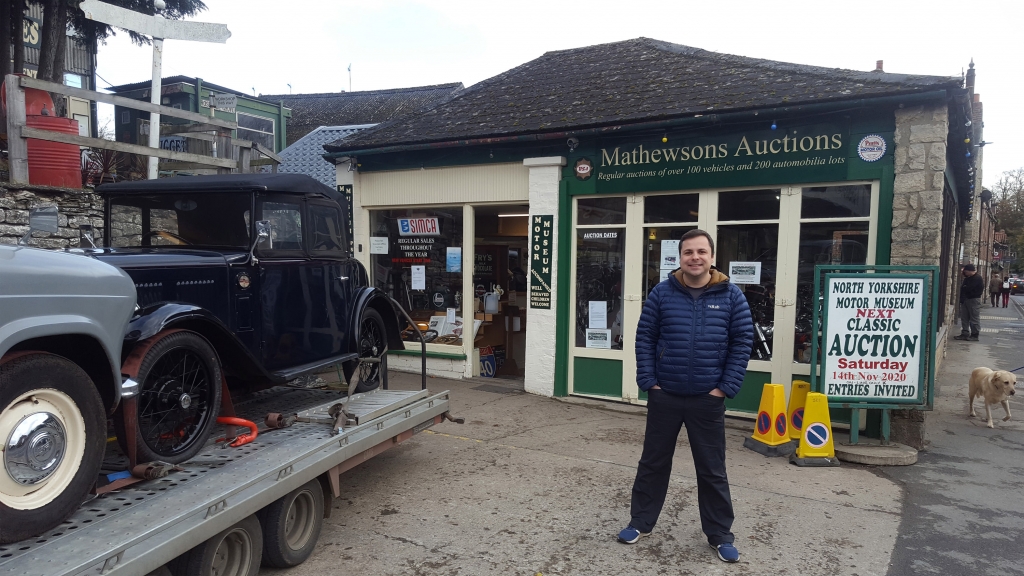 The Auction
The night before the Auction I had a quick look on-line as all the vehicles for the Auction the next day had been loaded on to the system, I was lot 232 (i think). I had a look at some of the earlier lots and noticed some already had bids on and it showed how many people were watching that particular vehicle. Most had around 8 – 10 watchers and hardly any had bids, when I got to my beetle it had 35 watchers and a £4,000 initial bid so I knew it would do well.
Derek 'Ok, lot 232 nice little thing, all the bells and whistles straight in on the web at £5000' – Me Nice one I think, it's going to sell well this is a bit exciting, its already hit the reserve.
The beetle sold for strong money, way over the reserve and I suppose I probably underestimated its true value. If you want a 1303 genuine Karmann Cabrio Beetle you can't just get one easily and 3 determined bidders knew that. They battled it out all resulting in an exiting auction lot and a very useful pot of money to invest in the 72 Bay.
So that's the beetle sold and what a great way to do it, I can highly recommend the team at Matthewsons they made the whole thing so easy and added value to the sale, not to mention cutting out all the bad bits of selling a car such as people messing you about.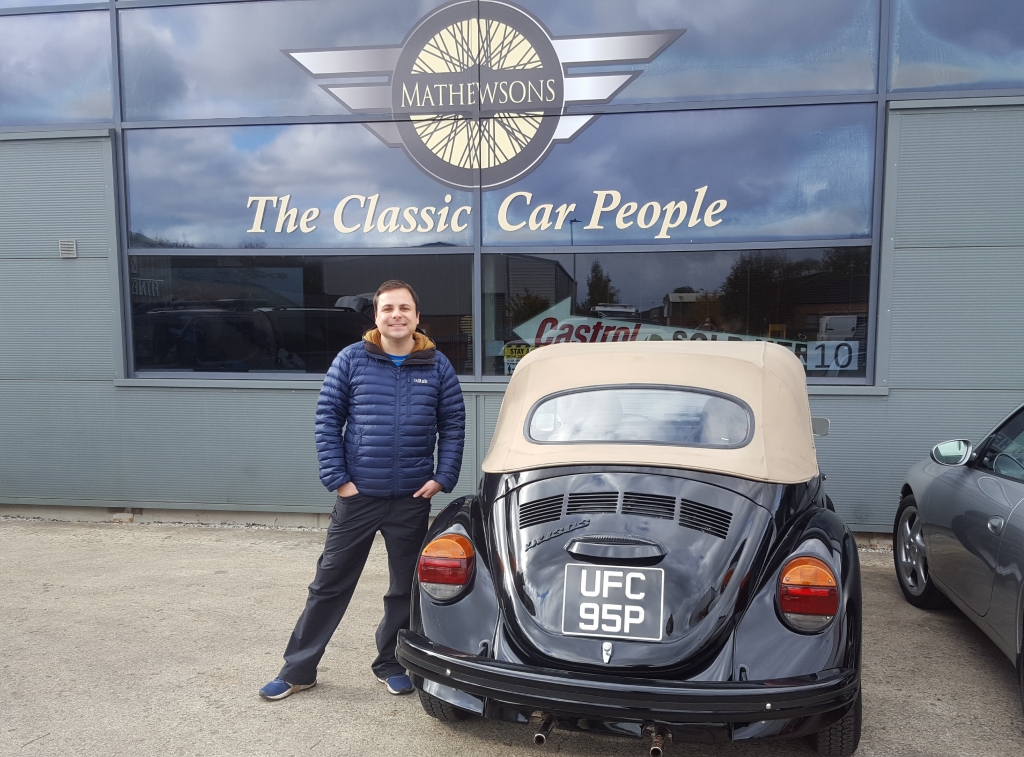 What does that mean for the restoration of 'Jules' the campervan?
I now have the funds to do not only the exterior but completely strip out the old interior and get our friends at both All Things Timber and Bromsgrove Auto Trimmers to make a really nice job of a new interior.
It won't be the same style as 'Little Joe' but it will be a unique urban, modern look with flavours of an original Westfalia and blended with wedding features all done to the highest standard.
As things stand today 24/01/2021 we have camper, the funds and the suppliers lined up to create our next wedding campervan and I will update this blog in stages. I expect the next time will be after the exterior restoration.
No bookings are being taken yet on the new camper as I can't be sure when it will be finished. The booking system will be opened up and it will be advertised on our Facebook at the appropriate time, so ideal to follow us if you want to know when it's available.
STORY TO BE CONTINUED