Click this link to read part 1
Well how time flies, we are celebrating our 2nd wedding anniversary this week in lockdown.
I had promised to write down more details of our wedding planning but work, weddings and life just get in the way sometimes, but as we are locked down and I have some spare time on my hands it was the perfect opportunity to reminisce and give you some more details about our wedding preparations.
I love nothing better than doing crafts and decided that I would try and make as much of the stationery and accessories for the wedding myself. The first thing to decide was a theme, well as we had picked a seaside location a beach theme seemed to fit the bill. Whilst searching through loads of images of weddings to get ideas I came across some wooden sea horses which gave me an idea for the stationery. I bought blank cards on sale in Hobbycraft, glue, white and blue glitter card and set off creating my own design, just using word and a free seahorse image that I had downloaded from the internet. I added the date, venue and attendees and layered up the invite with white card, blue glitter card and then the invitation details also on White. I bought some self-seal Blue envelopes and they were ready to go.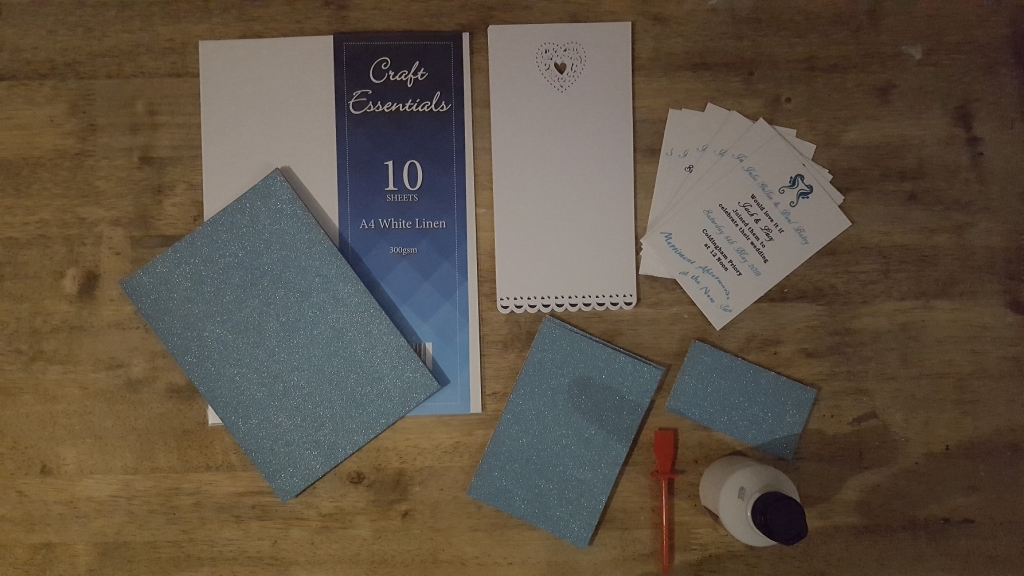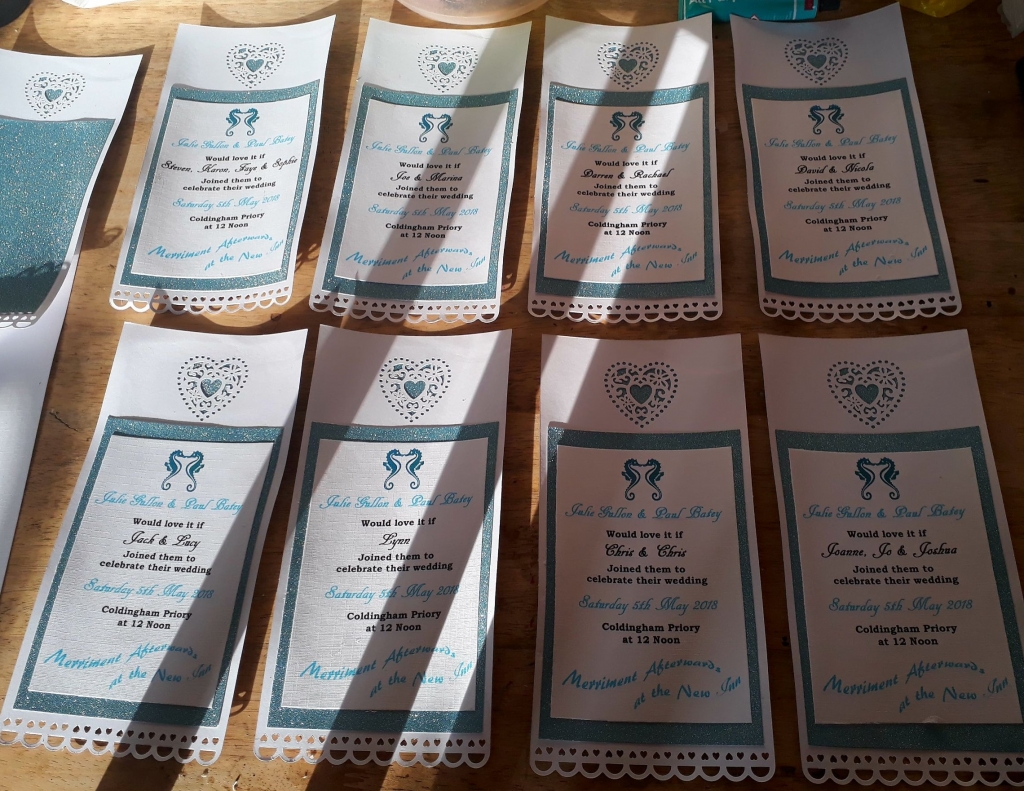 To add to the invitation, I also created some menu cards which were made using the same seahorse image and I added a tick box for guests to select what they wanted to eat. As all of my guests were local, I just asked them to return the card to me once it was completed, but if you were posting them out they could always email or text you their selections.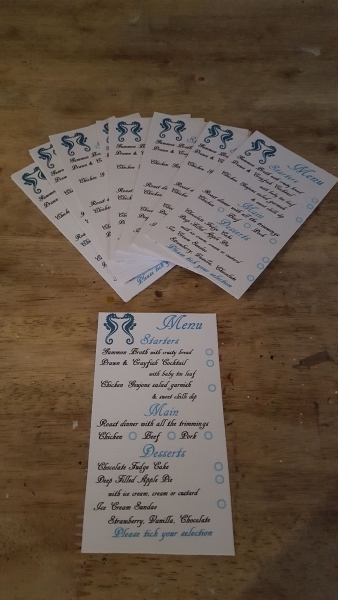 At the time I was creating the wedding accessories we happened to be attending a VW Festival and one of the stands, The Driftwood Artisan, had some gorgeous wooden tableware and bespoke hand-crafted gifts. After a good scout about I found a love sign which I thought would make a perfect centrepiece for the top table with a few sea shells laid out in front.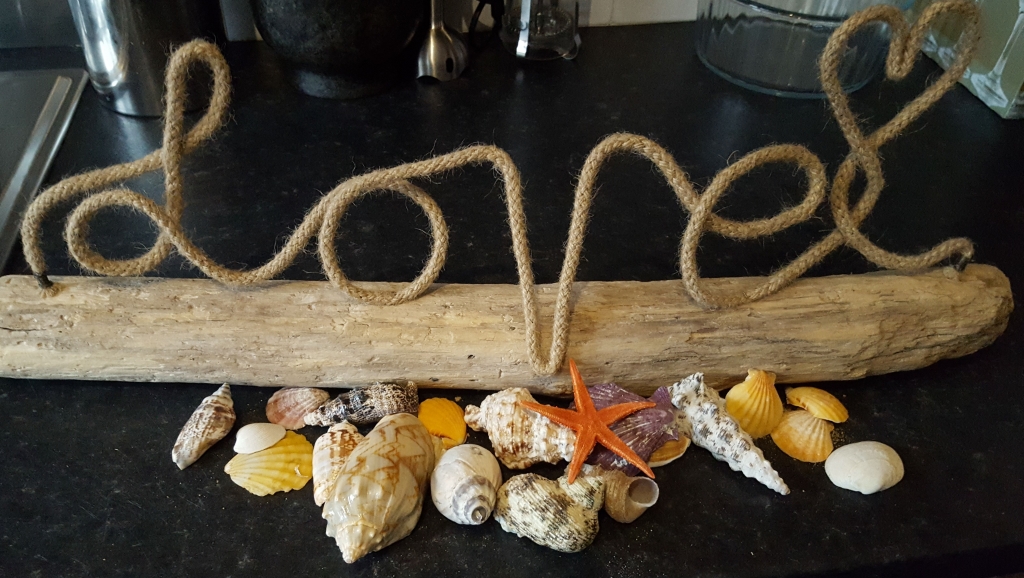 The next thing I decided to make were some name plates for the table but I wanted to make something a little bit different that the guests could keep as a memento. After one of our visits to make wedding arrangements in Coldingham Bay we had a walk down to the beach and that gave me an idea that I would use smooth pebbles and paint the guest's names on. As well as the names I also had some gold ribbons and bows that I had bought a while go from a local craft shop and these made the perfect finishing touches.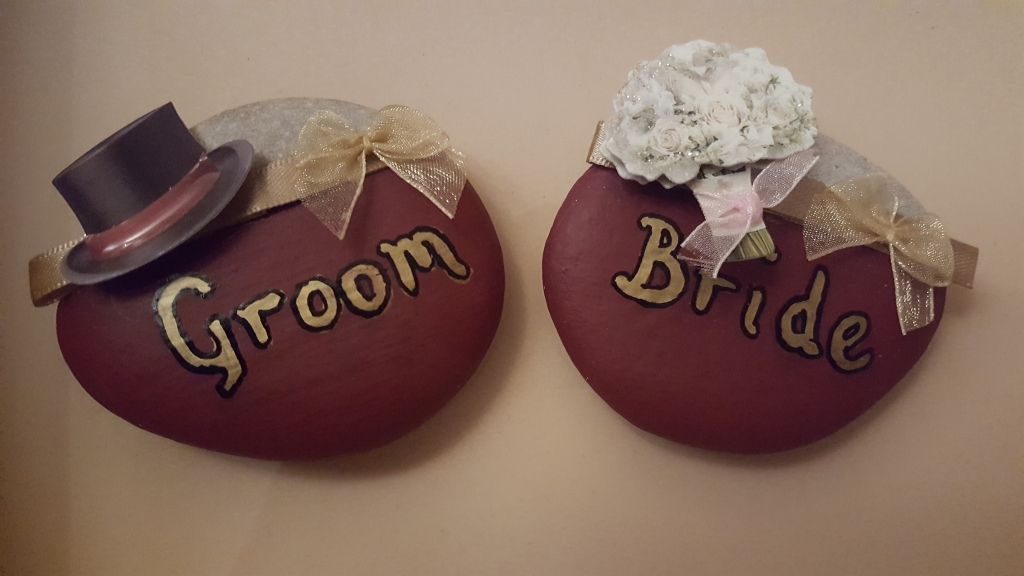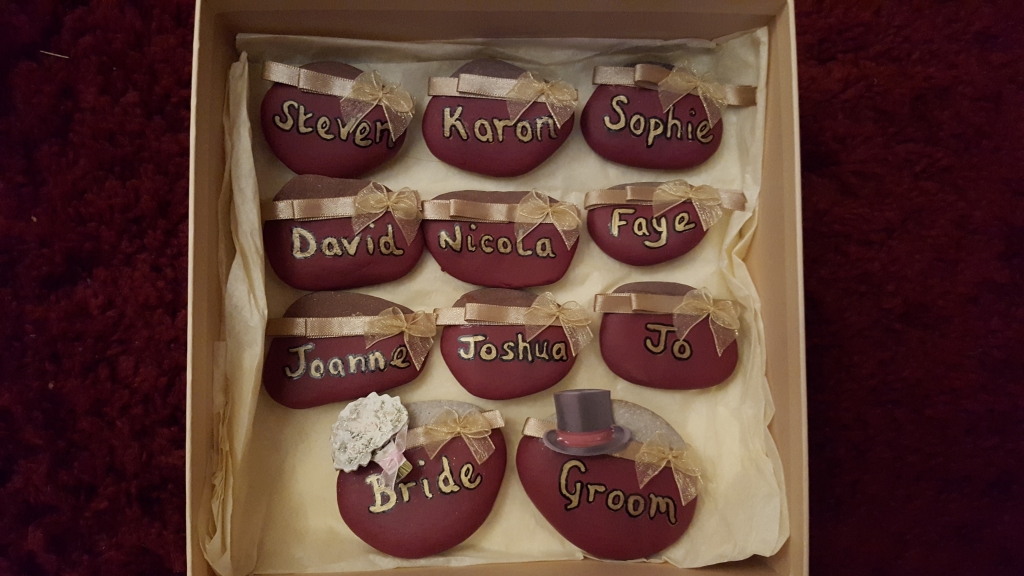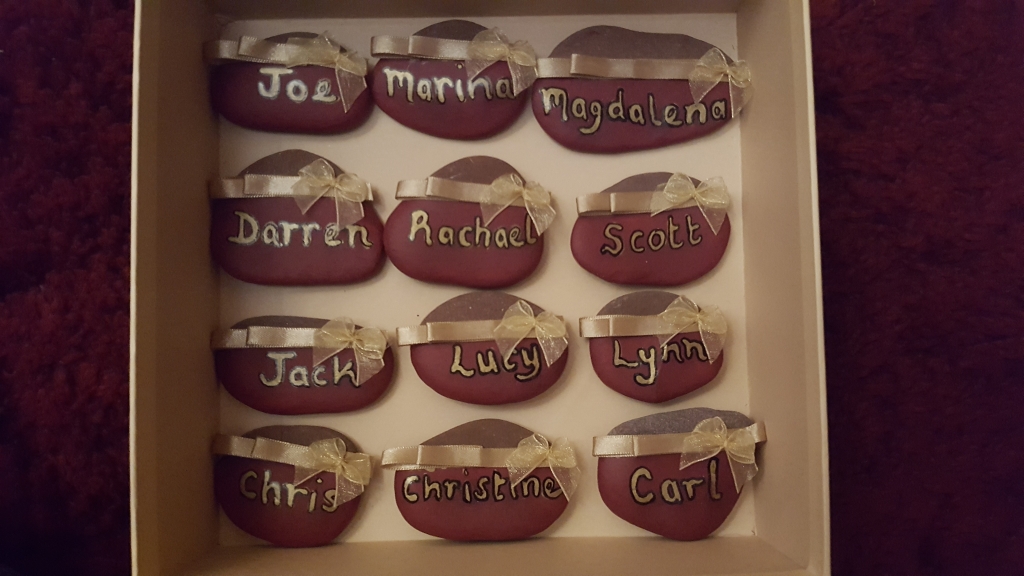 The last piece of the jigsaw were the wedding favours. We already had a head start on this one as we sell replica Little Joe wedding favours boxes, they were definitely fitting for a beach theme wedding, and a great personal addition to the table. Inside the boxes we added a home-made free drinks voucher to use in the pub where we had the wedding meal. I decided to get something from the past to make them a little bit more interesting so hunted out some Green Shield Stamps on ebay. I knew the parents in the room would have remembered these and Paul's Dad said his Mam used to chase him off to work as he got Green Shield stamps as a bonus if he went in on time. For those of you who don't know, they were like currency and there was a catalogue that you could trade your stamps for when you had full cards, a bit like the stamp cards you get in coffee shops these days.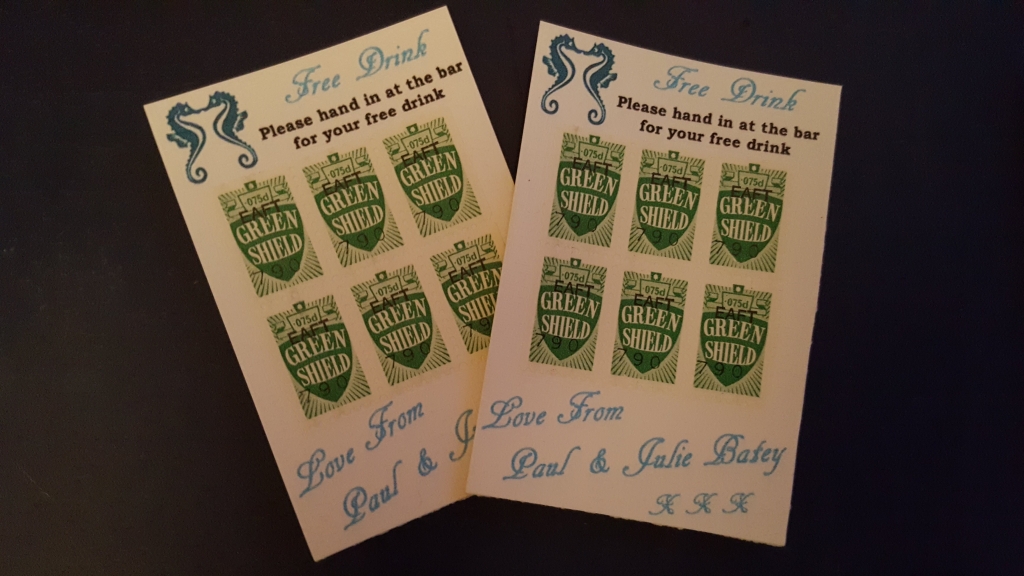 To add to the favours we also bagged some seashell chocolates in clear bags with our names and the date printed on stickers to seal the bags. I also put in a wooden sea horse that I lovingly painted blue, the initial inspiration for the full wedding theme.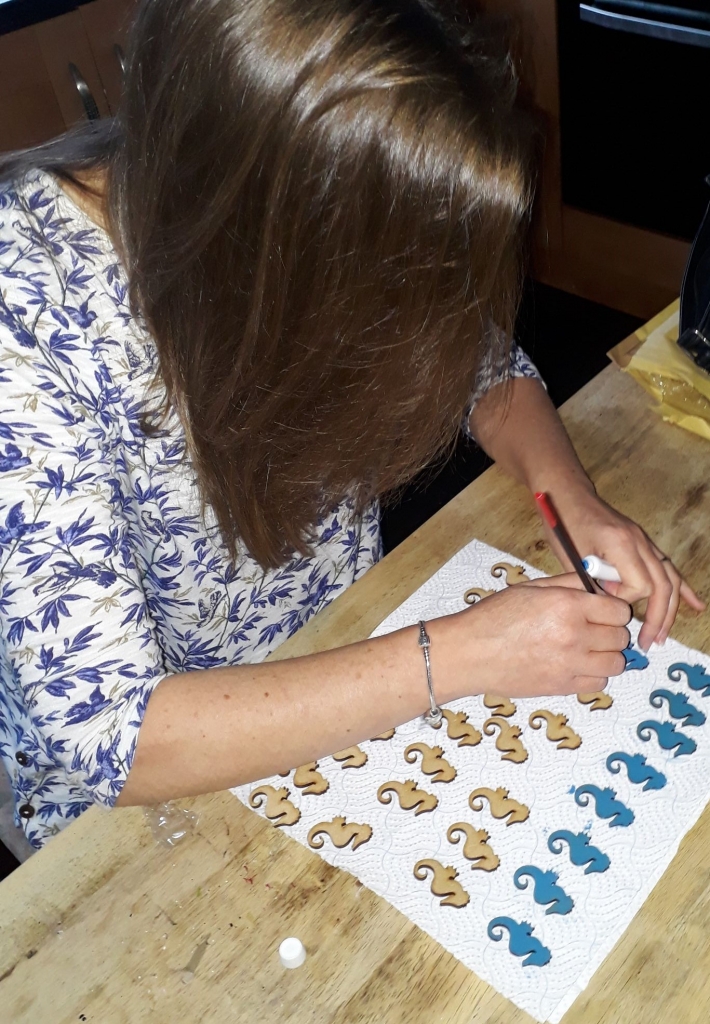 Well that's it for now we are only 2 years behind!! I hope to follow up with the next part a bit quicker.
If you are looking to book quality transport for your big day, book Canny Campers! Check out our wedding package and thank you for reading this blog.