Canny Campers Owners Paul and Julie are getting married in 2018!
I thought it was about time we told you a bit more about our wedding planning for next year. You might have gathered that we spend a lot of time getting involved in other people's weddings and camping of course and not a lot of time sorting out our own wedding! Paul's brother is getting married in 3 weeks and it makes you realise how quickly time flies so we thought we best ratchet up the plans.
Paul and I met way back in 2007 at work and were just merrily living our lives with no particular plans to get engaged or married. Then out of the blue in July 2016 on a weekend break in Gretna Green Paul suddenly proposed. I think they must put something in the water up there because he was as shocked as I was. We nearly just popped into the local blacksmiths and did it there and then but after a bit of consideration we thought we might be in trouble with our families if we did them out of a celebration. In the end, we decided that we would get married in 2018 so we could block out a bit of time in our Canny Campers calendar and have a nice long travelling honeymoon afterwards.
The first thing to think about was where. At the time my mam was quite poorly with Alzheimers so we weren't sure if she would be able to attend the wedding no matter where it was but we could always make a special trip to see her no matter where we ended up. We thought long and hard about the places we both loved to visit and all of the amazing venues we have seen being part of so many couples' big days. We love Scotland and are often drawn there for our camping and wild camping trips because it's such a beautiful place and we have so many special memories there. One place in particular stood out from them all though, Coldingham Bay, it has been part of Paul's life since childhood for family holidays, and it was the first place we went on holiday together and we have been back so many times we have lost count. Coldingham is a hidden gem, so once you read this you're under strict instructions to forget we ever told you about it and keep it to ourselves!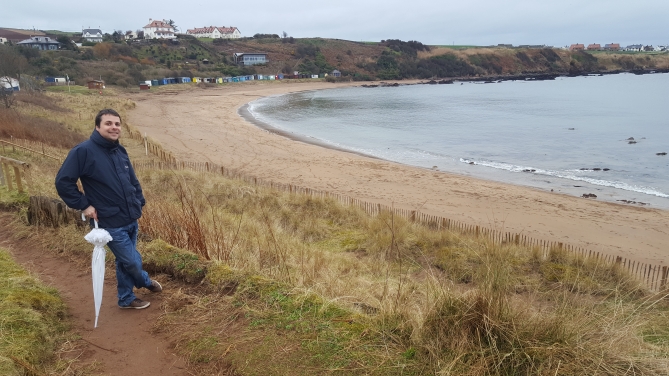 Wedding prepping commenced and we found the perfect place for our wedding at Coldingham Priory, it's a fantastic red stone building which has walls dating back to 1200 and some of the original ruins are visible in the gardens. Inside it is incredible with stained glass windows and amazing architecture https://www.coldinghamparish.co.uk/ and although quite a small venue for our party of only 17 guests it was just perfect. The date was set for the 5th May 2018.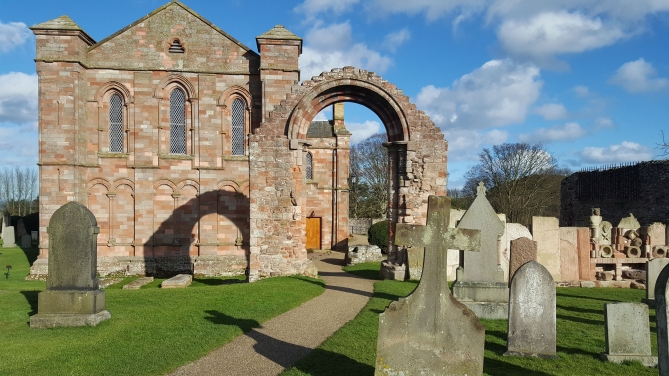 We also found a great place for us all to stay too. In all the time we have visited Coldingham we had never seen or even heard of Coldingham Loch but after a bit of internet searching for accommodation we came across it   We got in touch with Carmel and Gareth who have been fantastic and we couldn't believe or luck we were able to book all of the available lodges and cottages for the full weekend of our wedding. The Lochside cottage  in particular, the honeymoon suite to us, is to die for it has a balcony overlooking the loch and its own boat. There are some great coastal walks right behind the loch and you can easily get to St Abbs and Eyemouth in either direction.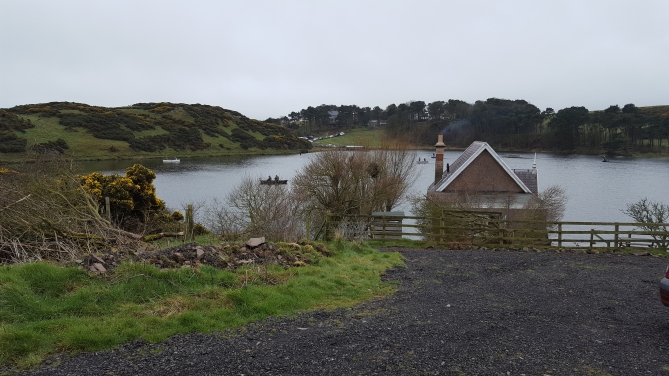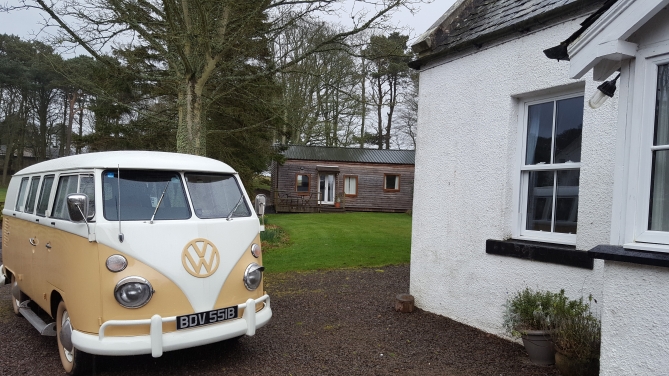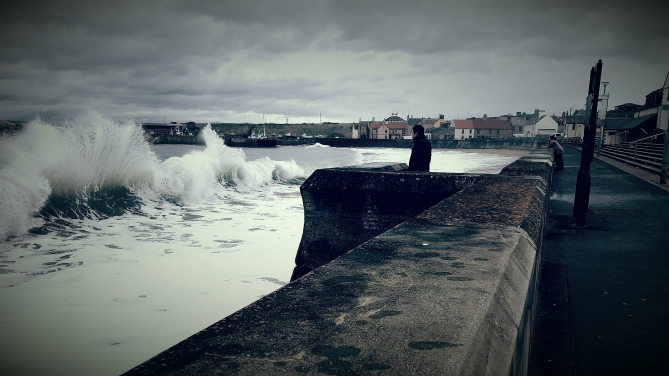 Things were starting to take shape so we thought we best let the family in on the secret. In true Julie fashion, not one to do myself out of a chance to be creative, I decided I would make my own Save the Date cards. One day after a wedding fayre at As you Like it I had a brain wave. While Millie, our VW Beetle wedding car, had her wedding bows on we could get a photo of us with the wedding date and this would be the base design for our cards. Simple yes, apparently not!!. We headed to Eighton Banks (which is our dream home location) to take the photo just as the sun was setting, perfect, however trying to get us, some bits of paper with dates on, and the car lined up to take a selfie wasn't as easy as we thought. After much hilarity and many failed attempts, we thought we had it sussed only to find Paul had his part of the date upside down, the year 8102 was definitely not right. Thankfully we were saved by a passer-by who took a liking to the Beetle and stopped to chat and offered his services. At last we had a workable photo. The process after that was simple in Photoshop, although Word would do the same, I added some information about the wedding and the accommodation and got them printed for the mere sum of £15.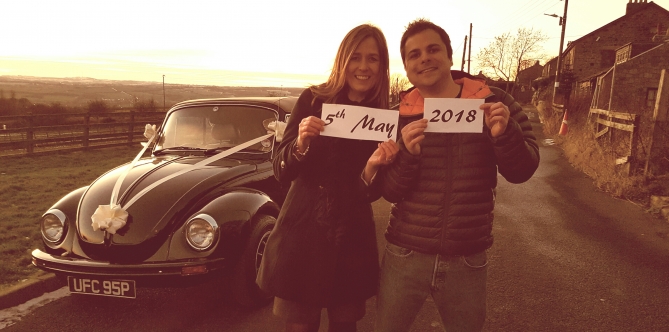 Click the link to read Part 2
You can follow us on: