It's that time of year when camping comes into its own, warm days mean that even the fairest weather campers are planning trips away and looking for ideas on where to go.
We decided to do an old school style camp on a free weekend, by this I mean taking the 18-year-old tent and basic equipment with no electric.
We had such a good weekend and had everything we needed with much less hassle than normal, makes you realise you don't need to spend a fortune to enjoy camping and you don't need to take everything and the kitchen sink.
We took the tent and not the campervan for a good reason, the last part of the journey to the campsite is not easy and has inclines of 25 degrees (or is it %) I am not sure but wouldn't fancy it in a classic camper especially as the roads are so narrow and other cars coming the other way have to squeeze past.
This is the warning on the campsites web-site: 'Small campervans and motorhomes are welcome but a narrow entrance with a hump bridge makes anything larger impossible. There is no hard standing or electric hook-up.'
We only saw short-wheel base VW T4 and T5 / T6 campers and 1 larger but new, possibly long wheel base camper on the site. No motorhomes and no classic campers and after that it was just tents.
The campsite:
Baysbrown Farm Campsite is in a small village called Chapel Stile entrancing the Great Langdale Valley Lake District. A stunning campsite surrounded by hills, mountains and beautiful views.
A fantastic feature of this campsite is being able to pitch where you want as its just fields. It kind of has a small VW festival feel about it, but just a really quite festival where you have loads of space. Even when busy this site allows privacy but with the summer buzz of people enjoying a holiday.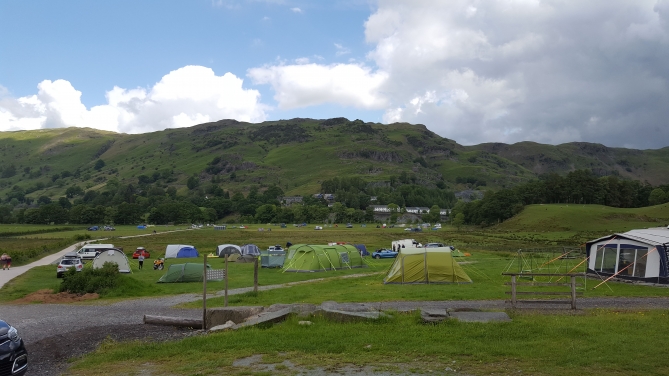 A perfect location for fell walking and climbing. You are close to Bowfell, Crinkle Crags, Scafell Pike and The Langdale Pikes. We bought a few route maps at the local shop that also showed low level walks taking in various elements of smaller hills, passing a river and through woodlands, valley bottoms and picturesque villages including Elterwater.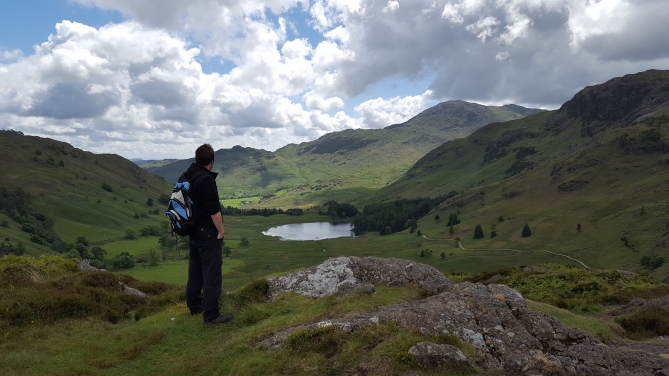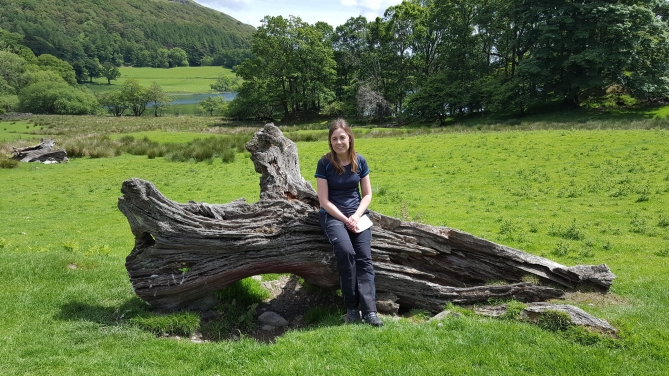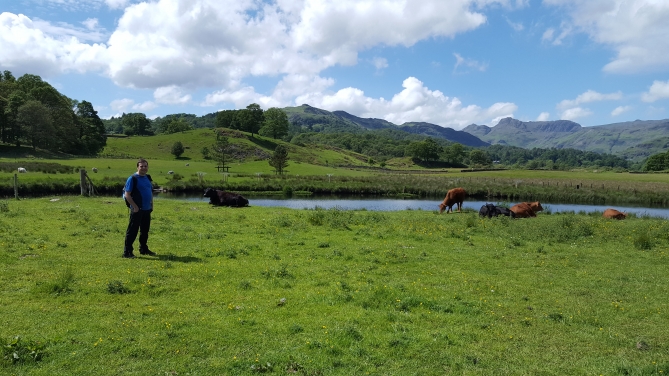 The village the campsite is situated in is small but perfectly formed and has easy access to a couple of pubs, a shop selling not just essentials but also upstairs has a selection of camping equipment and also a small café. A feature I found endearing and reminded me of something you read in a novel is the small clear running river not far from Wainwrights pub. At most points of the day this river was being used by family's having a laugh and cooling down. I had to wait a bit for my turn to have a dip and it wasn't as good as it looked, my feet nearly fell off walking on those stones!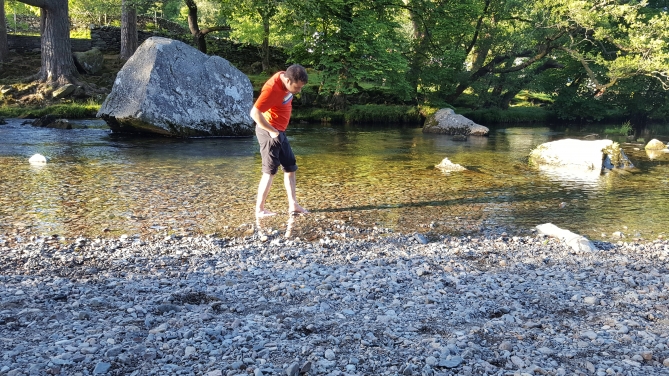 Larger villages are nearby including Ambleside if you are looking for another element to the holiday and it has plenty of shops. Perfect if you are looking to buy outdoor clothing as every other shop seems to be an outdoor clothing shop.
The toilet / shower facilities are all you need, not glamping style facilities and more industrial feel about them but spot on. If you are pitched far away from the main facilities as we were, you have access to porta loos which is ideal as it's a fair walk to the main building if you need the toilet.
The campsite only cost us £30 for 2 nights, it works out as £6 per adult per night but a further £3 per car per night, kids are £3.50 per night.
You don't pre-book at the site, just turn up, pitch up and then go to the house and pay.
Website Link for campsite: http://baysbrownfarmcampsite.co.uk/
Address for Campsite: Baysbrown Farm Campsite, Great Langdale, Ambleside, Cumbria LA22 9JR
Good points from the weekend:
Amazing walks and scenery
Perfect weather
Loved the campsite and the fact it's not just formal lines of tents
2 Pubs within walking distance
Local shop for bits and bobs
Not far to drive to larger towns and Ambleside has everything you need, shops, places to eat and drink etc
The Sunday dinner at Wainwrights pub was beautiful especially the meat
A pint of Wainwrights in Wainwrights is as good as you will get
The whole place has a lovely summer buzz about it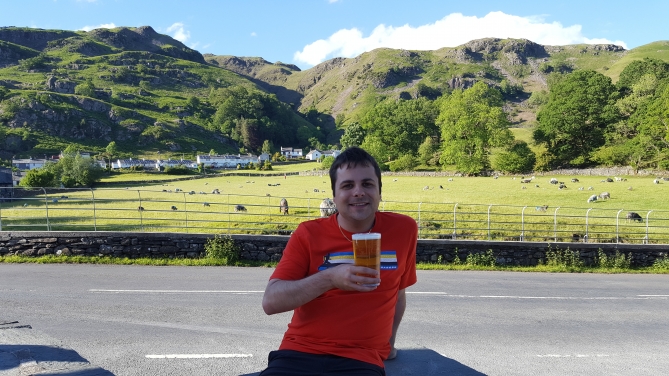 Bad points from the weekend
Didn't enjoy the Sausage and Egg sandwich at the Café above the shop, it was to greasy for me and not nice sausage
Driving on some of the roads near the campsite is a bit of a challenge
Walking in the river looks more fun than the reality
This is a campsite we will be going back too, it had everything we like to do on a weekend. I would be happy doing what we did this weekend again, but there are many more walks and places nearby to visit next time we go.