I have been meaning to do an updated version of a blog I wrote a couple of years ago, looking at the top places brides and grooms (probably just brides!) choose for the big day reception celebrations and even the wedding itself. I have finally got round to looking at the data.
So in order to work this out, all that I have done is look at my wedding car bookings in 2016 and up and coming bookings for 2017 (80 in total)  and counted up the venues I have visited the most.
I have only managed to put a top 5 together this time as I went to so many other places just once or twice.
The five listed below have been attended by Canny Campers on multiple occasions and they are listed in order of most visited.
Also feel free to check out the old blog that listed the top 8 venues using data from 2009 – 2015 here: https://www.cannycampers.co.uk/canny-campers-8-most-popular-wedding-venues-in-the-north-east/
THE TOP 5 OF 2016 /2017 IN ORDER OF MOST VISITED:
Wedding Venue Name: As You Like It, Newcastle
Venue Rating: 1st out of 50 different North East venues attended
About: 'Cool, quirky and one of a kind, there is plenty of room to get loved up in our romantic hideaway – Frangipani. Designed by Newcastle's and one of the country's most talented young designers, Frangipani at As You Like Jesmond is the perfect place to begin your happily ever after.'
'We specialise in weddings of all sizes – tastefully traditional or daringly different – from formal dining for up to 120, or a luxuriously laid-back affair for up to 250. We're fully licensed for ceremonies too, not to mention your own private bar, outdoor terrace and we're open 'till 2am (Jesmond's only 2am License) – look no further when it comes to tying the knot.'
Web-site: As You Like It, Weddings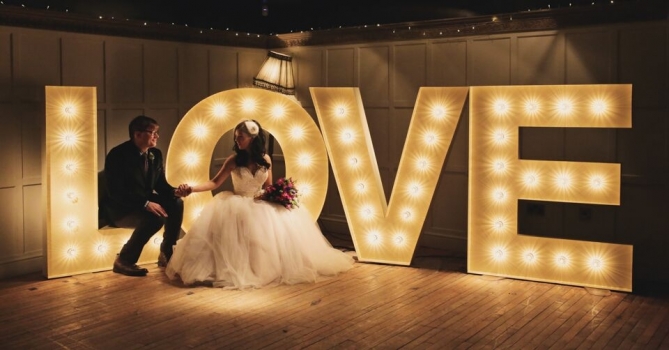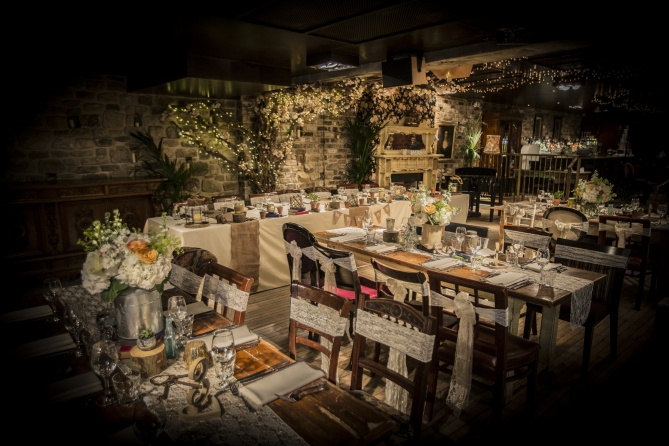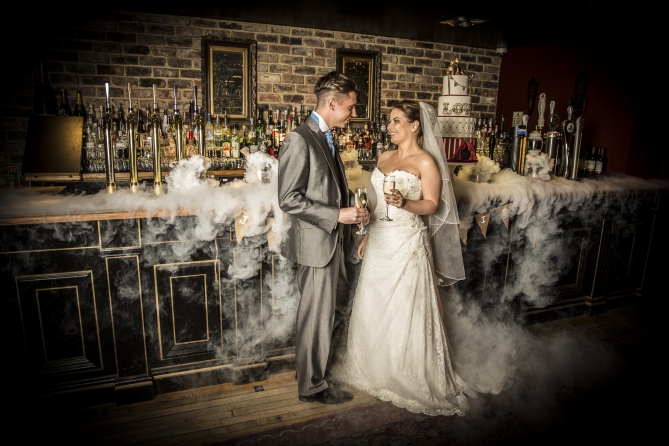 Wedding Venue Name: High House Farm Brewery, Northumberland
Venue Rating: 2nd out of 50 different North East venues attended
About: 'High House Farm Brewery has many beautiful settings, both indoors and outdoors for your wedding ceremony and reception. With no hire charge for any of our buildings we provide bespoke weddings in a perfect and peaceful rural setting. We want to ensure that our bride and grooms are able to make any choice you wish about the type of ceremony or reception on your special day. There is no set "timetable" of events, the buildings are solely yours for the duration of your event and please feel that you can ask for any arrangement, catering requests, decoration or timings.'
Choose from:
'A wedding and reception situated in our 19th century granary, malt loft, lounge area, bar and restaurant. For larger parties, the use of the 19th century hay barn outside, plus the option of a marquee in our farm grounds.'
'Many different catering options including buffets, sit down formal meals, hog roasts, informal barbeques, drinks packages and canapés.'
Web-site: High House Farm Brewery, Weddings
Wedding Venue Name: Healey Barn, Riding Mill, Northumberland
Venue Rating: 3rd out of 50 different North East venues attended
About: Healey Barn has a civil wedding licence for both inside the Long Barn, and outside in the sheltered courtyard. Therefore you can get married in the barn in the afternoon and follow on straight into your reception.
Healey Barn is also close to many Churches, so if you choose to get married in a church, then you can still use Healey Barn as your venue for your reception, wedding breakfast and evening party.
An informal and relaxed location
A wedding party in a smart hotel can be impressive, but some people are looking for something more informal, more romantic, more rural, where children can run around, where you can have a fire pits, where it doesn't matter if a drink is spilled and where the party can move outside in good weather. This is what we offer at Healey Barn.
Make the most of your day
Most venues will close around midnight, just when everyone is really enjoying the party. At Healey Barn your hire period runs until 1.00 a.m., when the music stops and the bar closes.
Web-site: Healey Barn, Weddings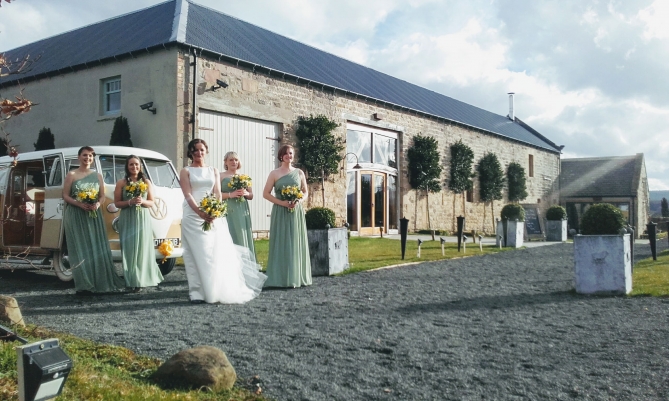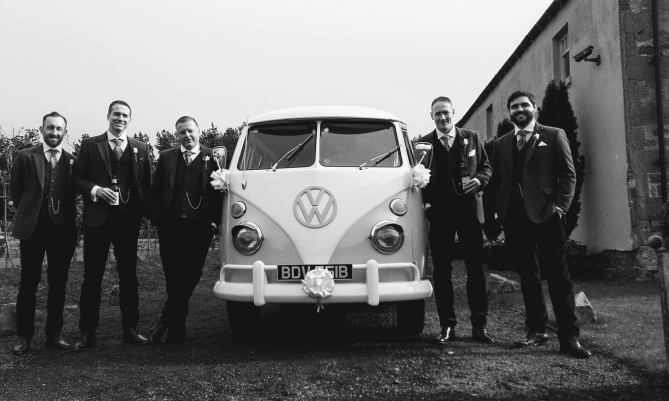 Wedding Venue Name: The Black Horse, Beamish
Venue Rating: 4th out of 50 different North East venues attended
About: 'With many years of experience in weddings and hospitality, we know that no two weddings are alike here at Black Horse Beamish and we take pleasure in helping you plan the bespoke wedding day of your dreams. Our dedicated Events Manager is on hand to help plan your day throughout, and to ensure that everything flows seamlessly on the big day.'
'All of our function rooms are licensed for a civil ceremony allowing you to move seamlessly from ceremony to reception. These rooms can be further dressed with wedding flowers and finishing touches to create a lovely backdrop for your ceremony.'
'Photo opportunities here are in abundance with our stunning countryside views, private gardens and elegant interior. Your guests will be treated to a wedding breakfast, which is second to none and your special day will provide all invited with lifelong memories, of a truly stylish wedding.'
'Larger weddings can take advantage of our permanent marquee in the grounds, which can comfortably seat up to 250 guests.'
Web-site: The Black Horse Beamish, Weddings
Wedding Venue Name: The Alnwick Garden and Treehouse, Northumberland
Venue Rating: 5th out of 50 different North East venues attended
About: 'Stowed beneath our enchanting woodland canopy, The Alnwick Garden Treehouse offers intimate ceremonies and elegant dining for your storybook wedding.'
'Wrapped in thousands of tiny lights and warmed by a roaring log fire, The Treehouse creates a uniquely romantic setting for your special day. Our first class team of chefs provide deliciously satisfying food, prepared using local produce and complimented by our finest hand selected wines and decadent cocktails, all served by our attentive waiting staff.'
'Available all year round for day or evening private hire, The Treehouse is perfect for smaller civil marriage and civil partnership ceremonies for up to 60 guests and can comfortably provide a seated meal for up to 85 people. Our private decking, bar facilities and walkways provide intimate reception and entertainment areas, as well as picturesque settings for your photographs, and our Roost is a great space in which to customise your theme.'
Web-site: The Alnwick Garden and Treehouse Wedding
If you are looking to book quality transport to go with a quality venue, book Canny Campers! Check out our wedding package and thank you for reading this blog.