If you read my last camping blog when we stayed on a site near Hadrian's Wall  you may recall me saying that I prefer a campsite with a pub close by, and being disappointed that that site did not have that.
During that previous camping trip, myself and Julie met a couple in Brampton who were asking a local man if a campsite was near by. To my shock he said he didn't think so!
I did ear wig the conversation and happen to know Brampton does have a campsite, its not got much else apart from the town center and a campsite.
Whilst walking the couple to Irthing Vale Caravan Park we got talking about our campers. When mentioning I was camping in my Splitscreen Camper he said there is a lad round his way who uses his for weddings. It turned out to be me he was talking about….small world!
The couple highly recommended that I visit their favorite campsite i.e. The Railway Inn at Acklington as it was a nice quite site with the pub a stones throw from the pitches. I said how will I recognise the pub, he said its the one with all the broken windows! (Jethro Joke)
Anyway we only went for the 1 night so here are some photo's talking you through what we crammed in to the short stay.
The Campsite:
Susan & Stuart Collingwood took over The Railway Inn in June 2009. Situated on the edge of Acklington village, located only 4 miles from the A1. Northumberland is famous for its coastline and historical landmarks including its wonderful castles which are only a short journey.
Set in 2 acres of pleasant grounds with its abundance of trees and shrubs, we have 3 self-catering holiday cottages adjacent to the inn, as well as a 22 pitch touring caravan site, all with electric hook up, toilet and shower block, and small park.
Nice big pitches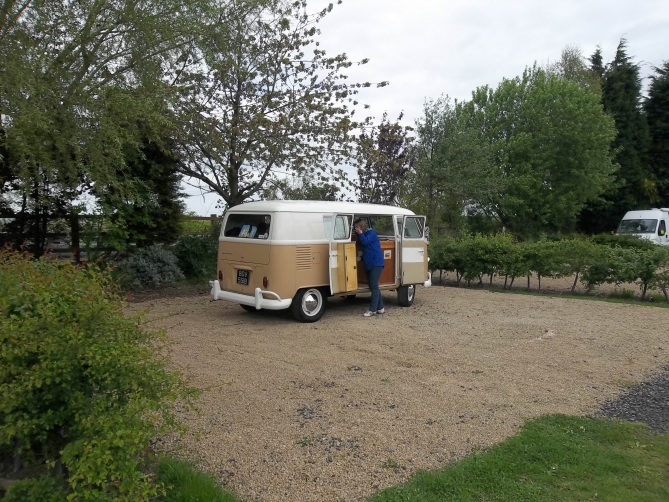 Right next to the pub, which is really nice, loads of character, fantastic pint and food (with plenty local produce).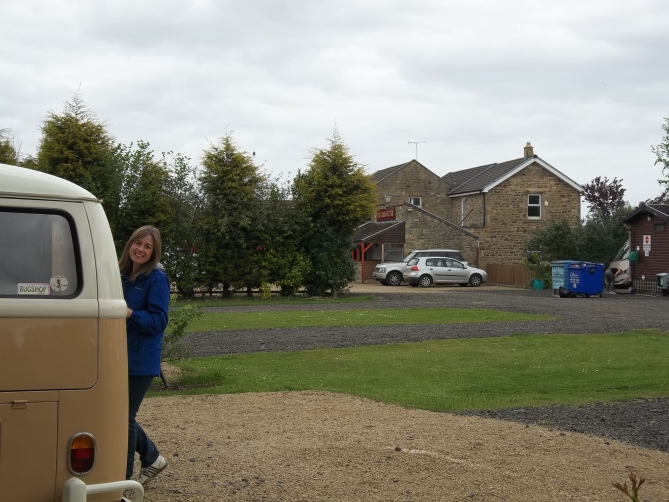 Here is the pub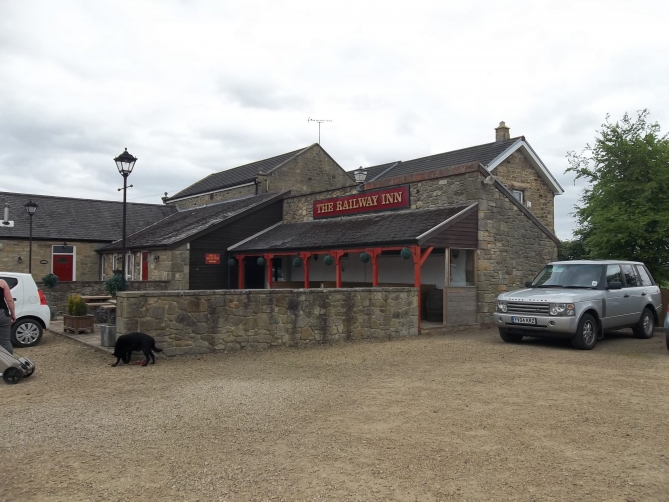 Here are the pitches at the other side, their are grass and hard standing available and the hard standing have grass as well so you could put a tent up with your camper.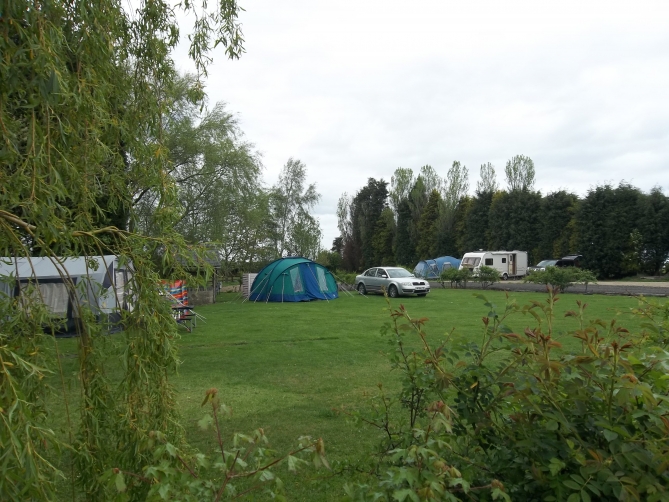 The toilets / showers are clean, and fit for purpose.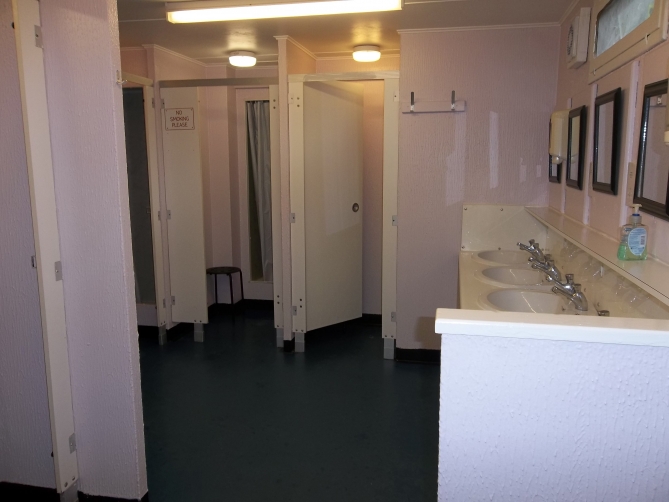 It even attracts posh people with lovely brand new 2015 plate T5's.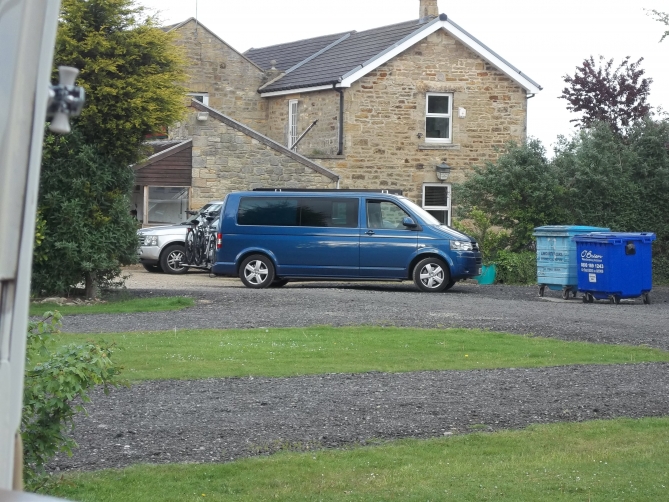 The Walk:
You get a leaflet when you get allocated your pitch and it tells you where to go for a nice walk to Felton, which is 3 miles away and 3 back obviously. For convenience here are the instructions for the walk but I have added some photo's along the way.
Turn left out of the gate and over Railway Bridge. Opposite the Livestock Mart is a path through the forest. Here is Julie showing the path: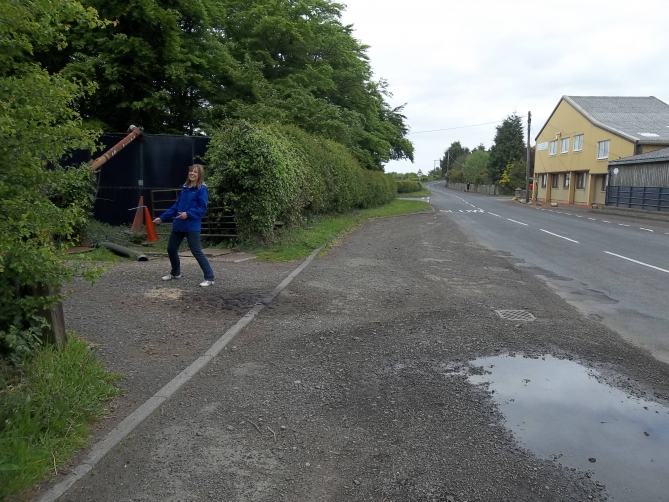 You can walk all the way to West Thirston / Felton on this path (3 miles)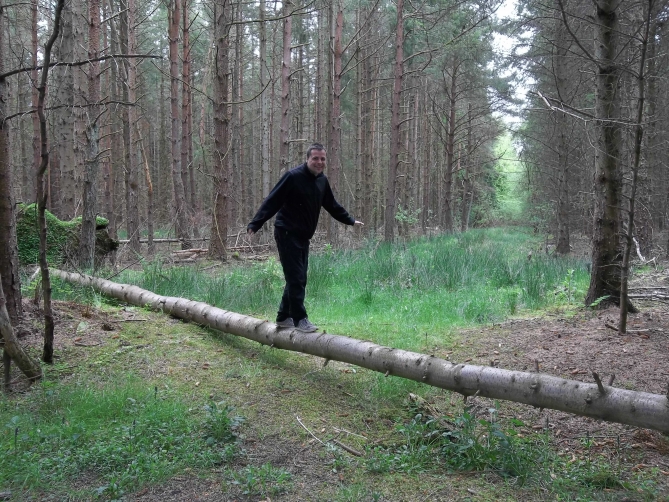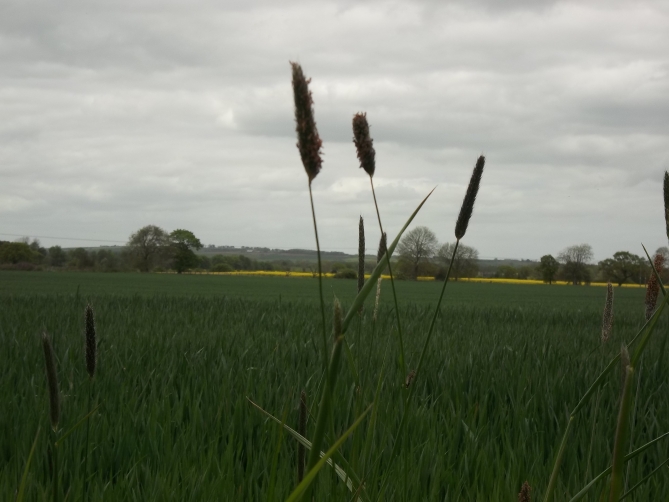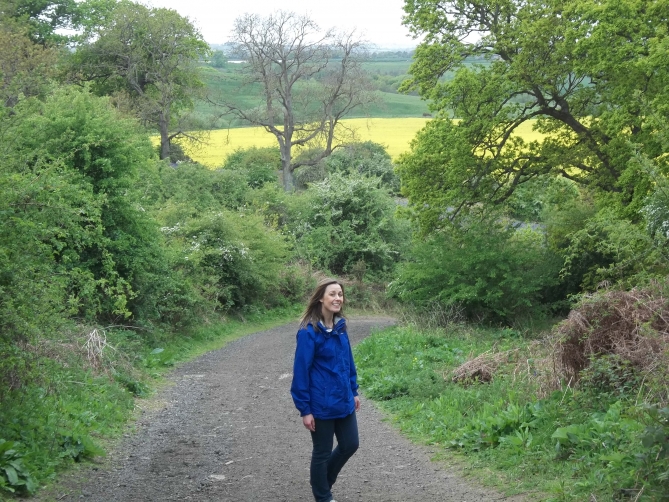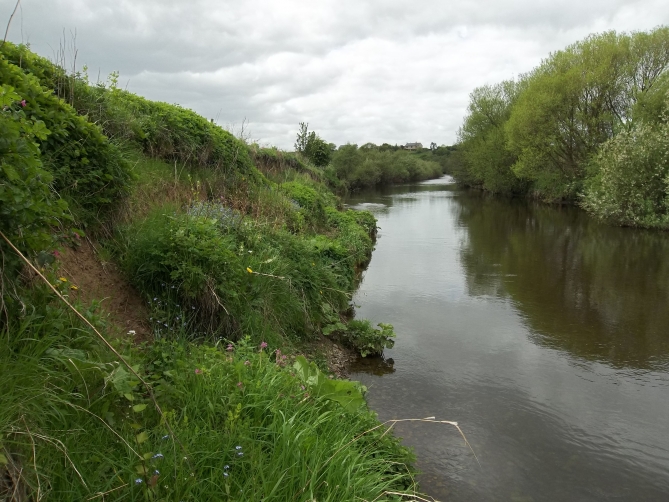 What a lovely view, not bad scenery either!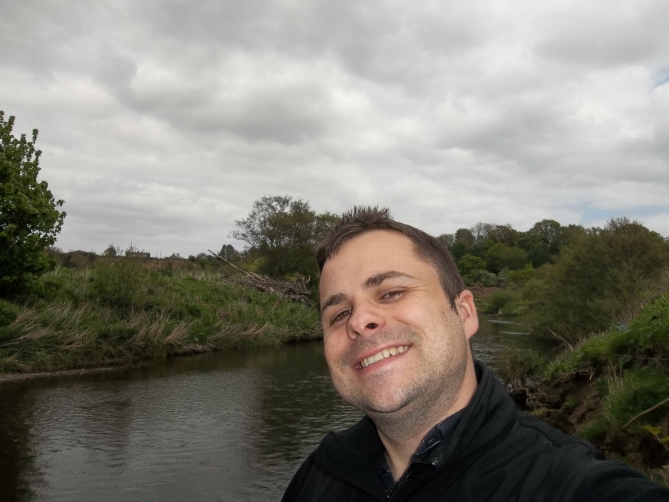 You finally come out here which is West Thirston on 1 side and Felton on the other.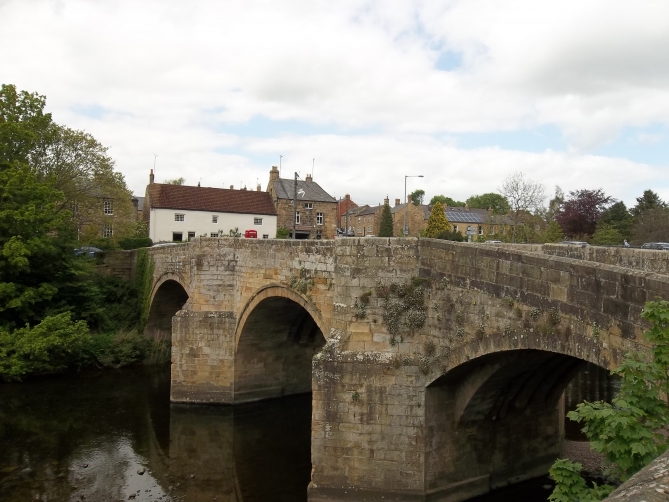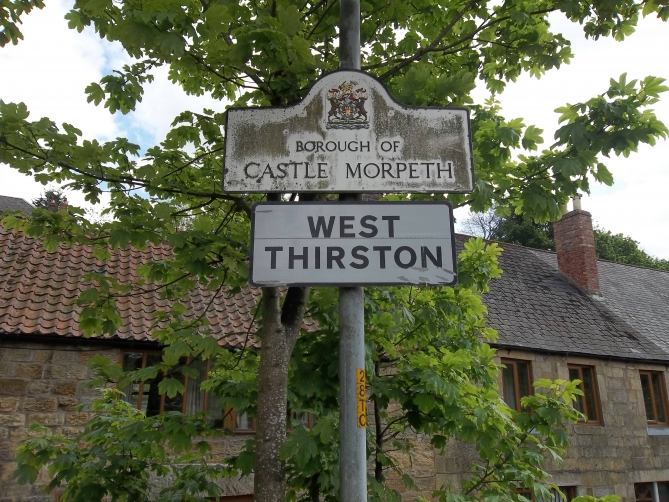 I highly recommend that you stop for a cuppa and a cake or even afternoon tea at The Running Fox in Felton. If you can get a seat that is because this place was super busy when we went and everything we ate was excellent.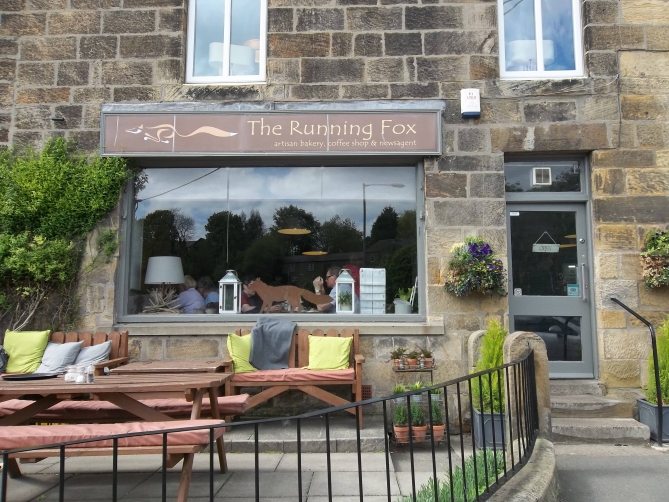 Acklington Itself
After we walked the 3 miles back we added another mile by going and looking around Acklington.
Here is an old Lotus I saw.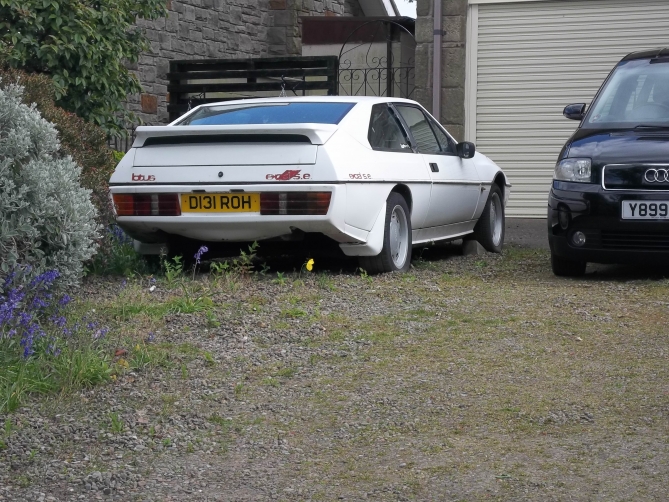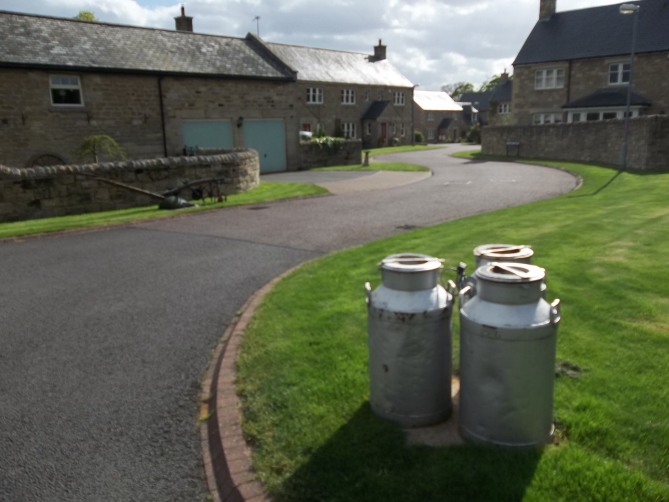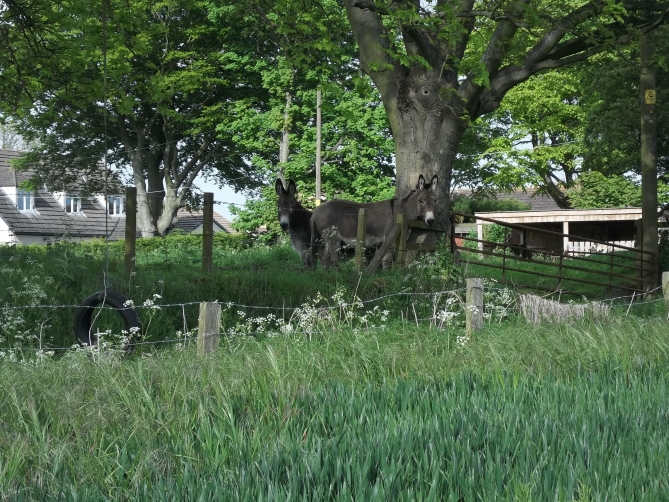 The Night-time
We went to the Railway Inn for food and it was really nice. We both got a full cod that had been caught that day. Still had its head on which put Julie off but I was pretending to be on The Island with Bear Grylls so I was ok.
Mind you it was the funniest looking pork chop I have ever seen which must have got lost in translation as that was what I ordered haha but I did fancy the cod when I saw others getting it so no harm done.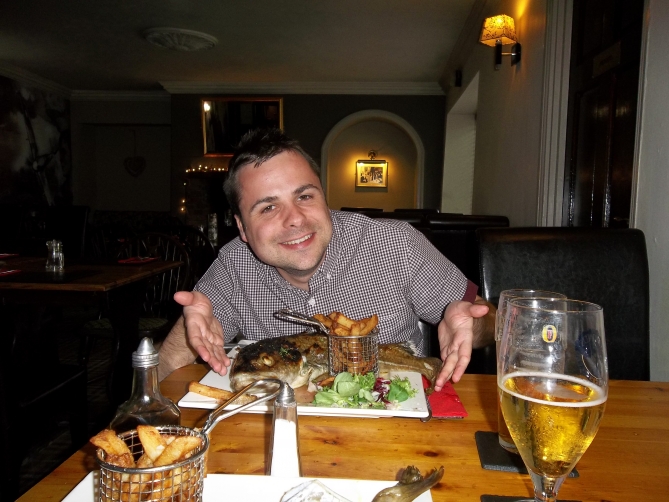 After a bottle of wine with our meal we went back to the camper.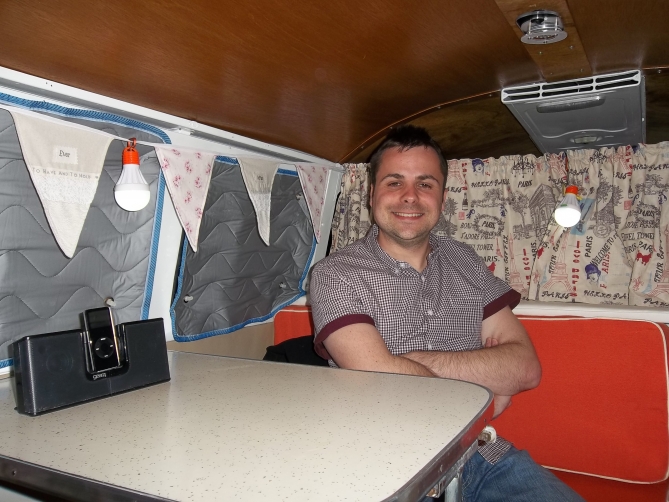 A few more drinks in, I know I should exclude these photo's but it makes a big gap in the blog!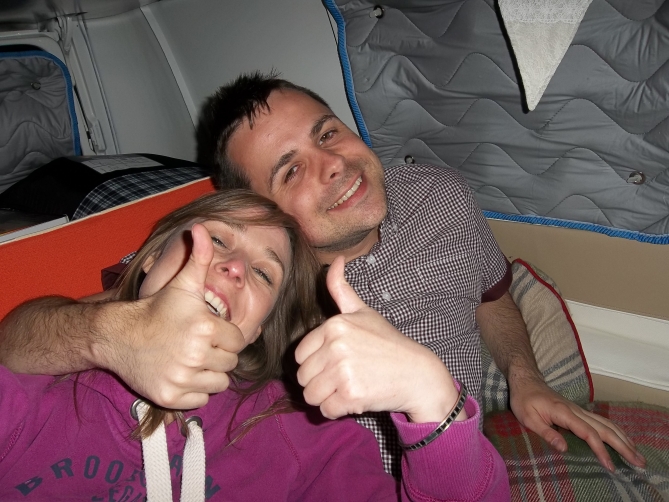 Amble the next day
Amble is just up the road from Acklington and is on the up by the looks of things. We had a short visit before heading home on the coastal route.
These are little pods that are specialist shops. Here you can see Julie eating a luxury toastie.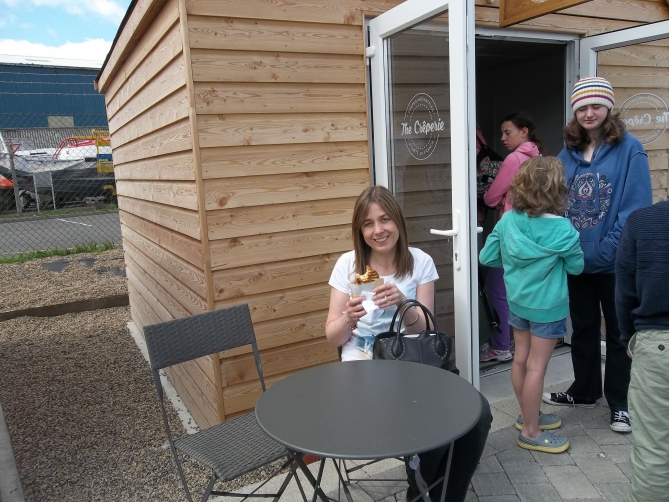 These are really good quality ice creams available from Spurreli's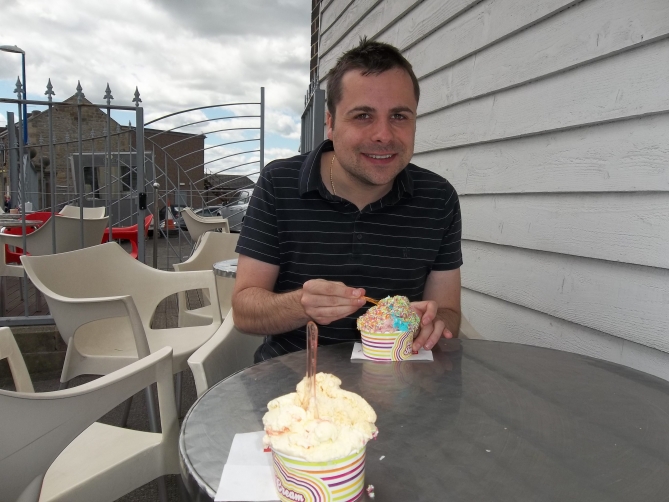 Just along from Amble Caravan Park here and a nice place to stop for a cuppa in the camper if we had remember to bring water for the kettle.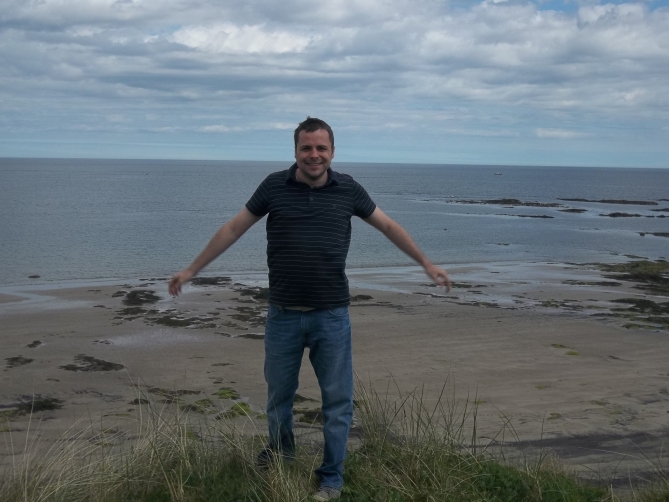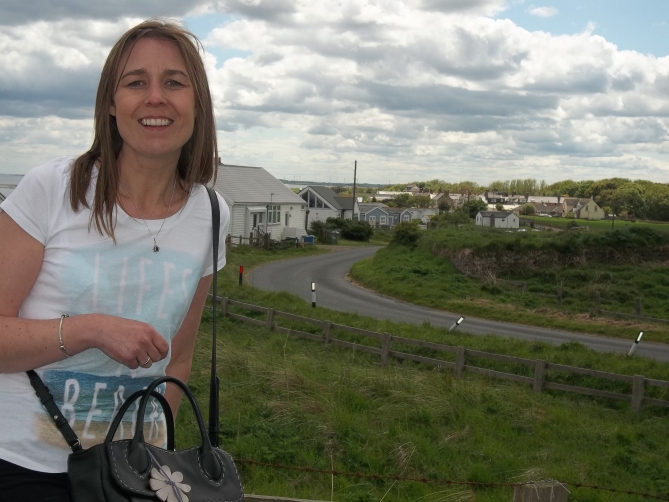 That's all folks, I think we fitted a lot in considering it was just 1 night away.
This campsite is worth a visit, but I have been back again and was a bit bored the second time. I would go back as its not far to drive for a break and its nice to just pop to the pub on-site, but I would say 1 night is enough.