I was really looking forward to my first camping trip of 2015 and this year we started our camping adventures at Hadrian's Wall Campsite, arriving in the early afternoon.
The campsite has some really good features, it is secluded and quite for starters but what I really like are the pitches and more specifically the views. Unlike many campsites that are basically a line of tents and motorhomes in a flat square area. Hadrian's Wall campsite is stepped up the bank with generous size pitches and this gives much more privacy than other sites I have stayed on.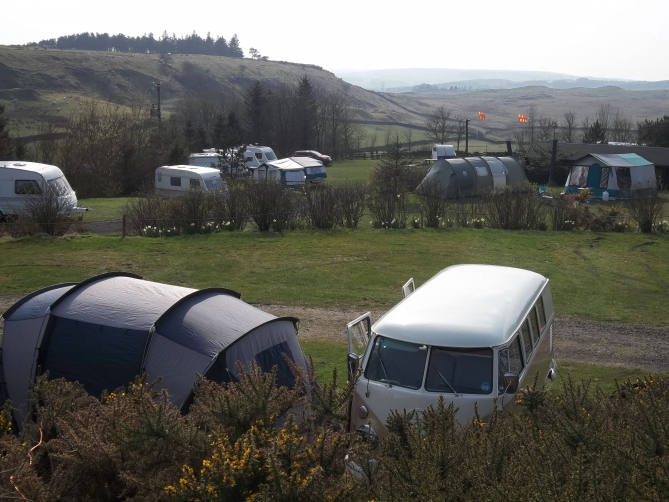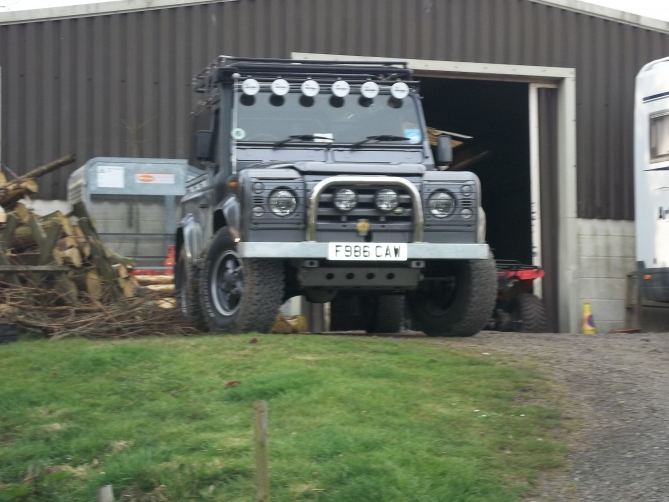 Surrounding the campsite are some lovely walks that are brought to life at this time of the year by all of the new lambs.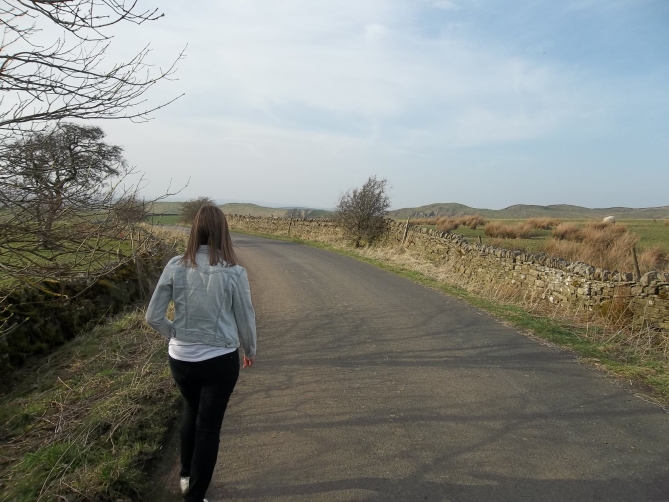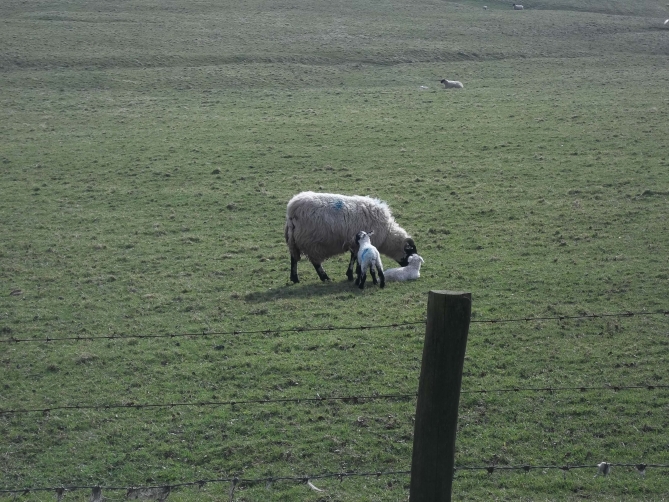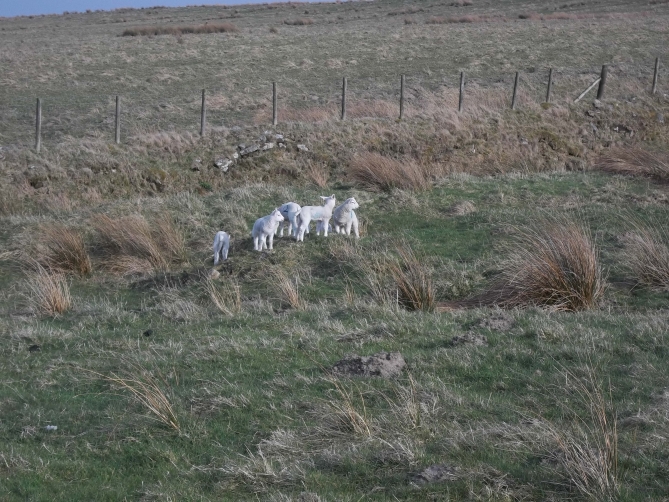 We got lost within an hour and I started thinking back to my training from my half day session with Taught in the Woods. I started scanning the area for ways to survive, much to Julie's annoyance. She spoilt the fun by simply asking the Farmer across the road how we got back. I was just about to stalk a deer as well, but when we got back we had ham sandwiches instead.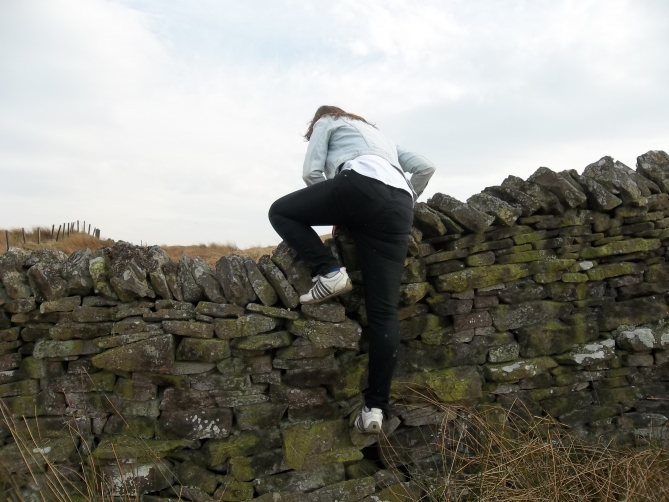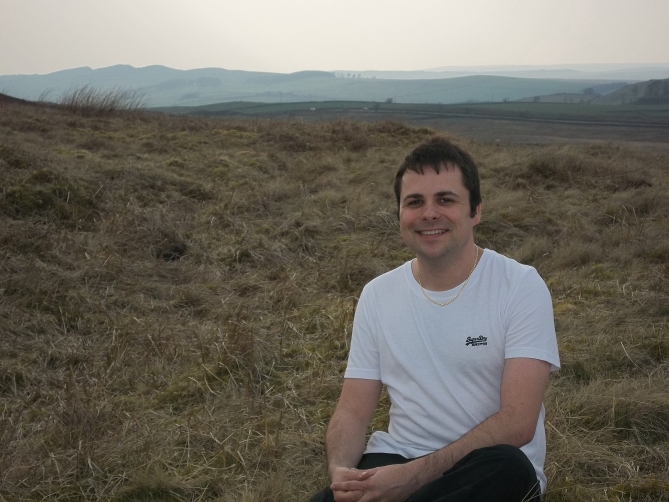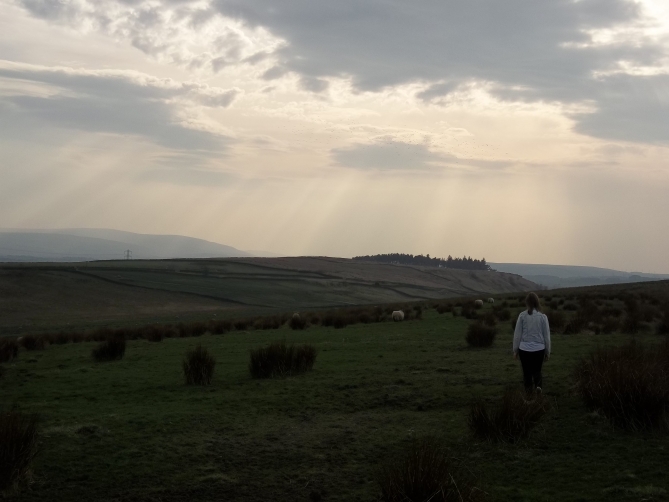 With our little base set up, consisting of 'Little Joe' our camper and my tent I have had and loved for 14 years, I cracked open the beer. Best of all the campsite has free and good quality wifi so I could post a photo straight to Facebook.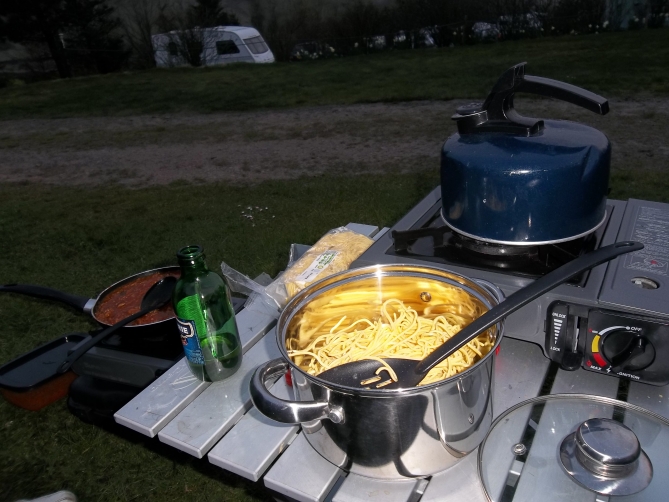 The Wifi on the site was good enough to stream my Virgin TV Anywhere on the Saturday when the site was less busy and it had no problem with Youtube on the busier Friday.
On the negative side for Julie and I, we do like to walk to a pub usually for the second night. Although there is a pub within walking distance, it's still a decent walk and more suited to better weather than we were subjected to on the Saturday.
We slept in the tent on the Friday night so I could test out my new massive airbed. On the Saturday it was gail force winds and raining, we did not get much sleep and I think anybody with just a tent was the same.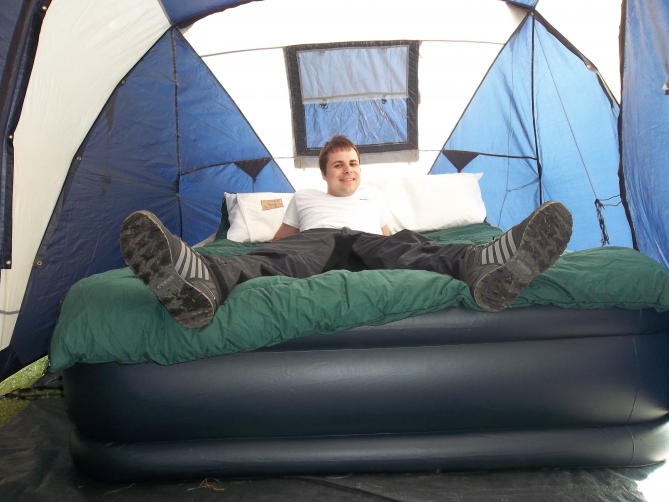 During the middle of the night I could hear kids crying and when I went to the toilet there was a man putting out extra guide ropes, in the dark, wind and rain. He turned round and saw me watching him, he looked at me like he was creating a monster hammering away like something from a Mary Shelley novel.
When the windy morning arrived and I finally got up, everyone with a tent was gone apart from 1 tent at the bottom of the field near the entrance that escaped the tunnel of the wind.
Unfortunately my tent of 14 years didn't escape the battering and has had to have some major repairs done to keep it alive.
We did plan to do some walking on the Saturday but due to the weather we had a jaunt to Haltwhistle and then up to Brampton. Both medium sized places with a few pubs, shops and café's. There is enough to do to enjoy about an hour at both places, if you are not walking the surrounding areas, which are beautiful. Haltwhistle claims to be the Centre of Britain geographically.
The last main feature of this weekend before heading home was a meal at the nearest pub called Milecastle Inn. The pub was nice and friendly and I really enjoyed my Venison dish….although it was a bit deer! No really that's just a bad joke, price wise it was what you would expect to pay. I think the curry Julie had could have been better, it was more of a chip shop style curry and would have benefited from a few mushrooms and onions, also the chips were on the large side. It was like 1 potato = 1 chip. They have a real fire place in the Milecastle and it gets very hot, so if eating I would recommend not sitting directly opposite the fire. The pub is very cosy and welcoming.
I have mentioned Hadrian's Wall Campsite and not mentioned Hadrian's Wall. This is mainly as we didn't go. So just to give some meat to the bones of the blog here is an extract from the campsites web-site:
The site is located less than half a mile from the most dramatic stretch of Hadrian's Wall between Newcastle and Carlisle and is ideally placed for visiting many of the Roman sites.
As well as being a World Heritage site, Hadrian's Wall was opened in May 2003 as a National Trail Path between Wallsend on the east coast and Bowness-on Solway on the west coast.
There are walks in every direction making it the ideal place for those interested in wildlife, history and archaeology within breathtaking scenery. The Penine Way and the new cycle trail and Penine Bridal Way are also on the doorstep!
Useful Links:
Everything you need to know about Hadrian's Wall.
http://www.visithadrianswall.co.uk/
The 84 mile National Trail takes walkers along the riverside route in Tyneside.
http://www.nationaltrail.co.uk/HadriansWall/
Route 72 – Hadrian's Cycleway – A 160 mile cycling route that stretches the length of Hadrian's Wall.
http://www.cycle-routes.org/hadrianscycleway/