As our 2014 wedding season came to a close, not only was it time to reflect on a successful season, in fact our busiest yet. It was also the time to get our cars back up to scratch for the 2015 Brides and Grooms.
To this end I would like to thank all of those Brides and Grooms who supported our little local business in 2014. THANK YOU!
'Millie' the beetle only required a good service this year and so won't be mentioned further in this blog.
'Little Joe' the camper underwent some major interior work as detailed below.
You can also view a photo gallery of all the exterior bodywork we have completed a year after this interior work by reading our blog here: https://www.cannycampers.co.uk/photos-from-little-joes-exterior-restoration-2016/
Firstly we had to strip out the interior and prep the inside for a full interior respray in Alpine 'Wow thats very bright' White.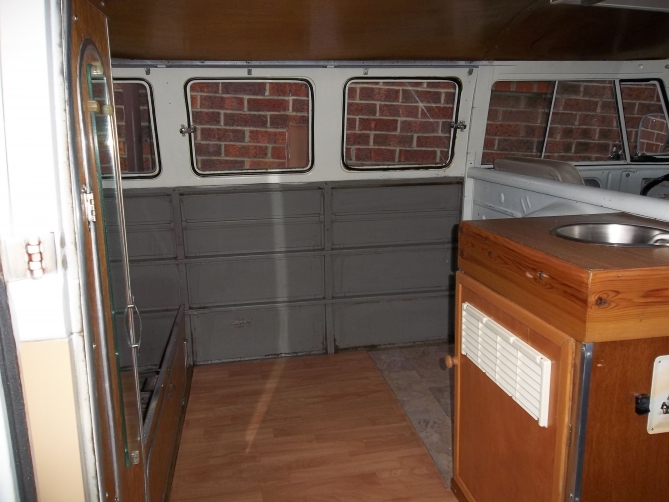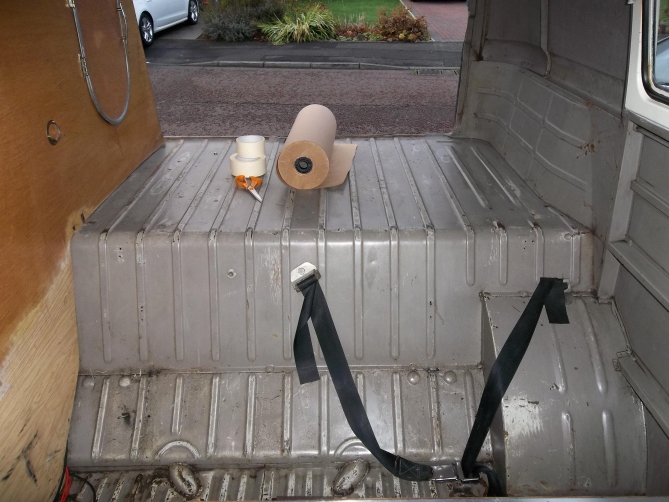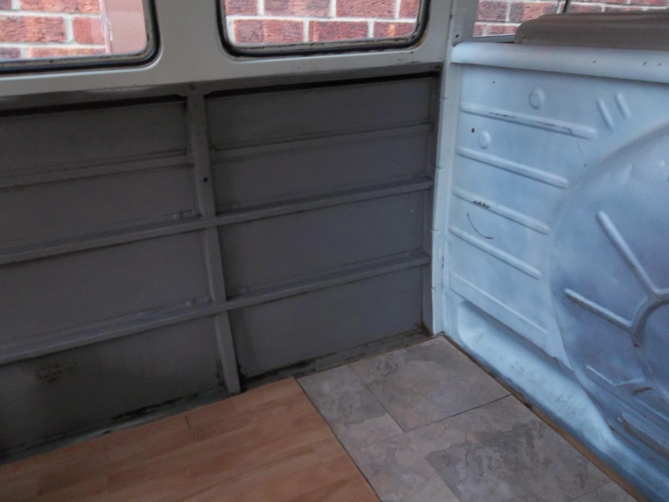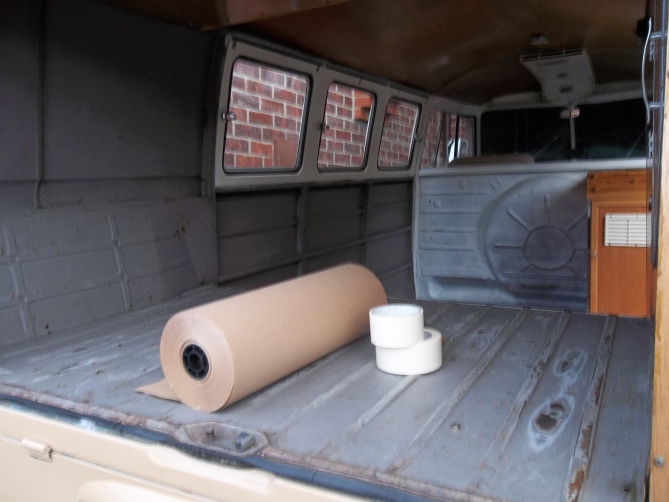 Look how solid 'Little Joe' is!
Here comes the masking up. Its like Wheeler Dealers where a car is fully restored in 30 minutes!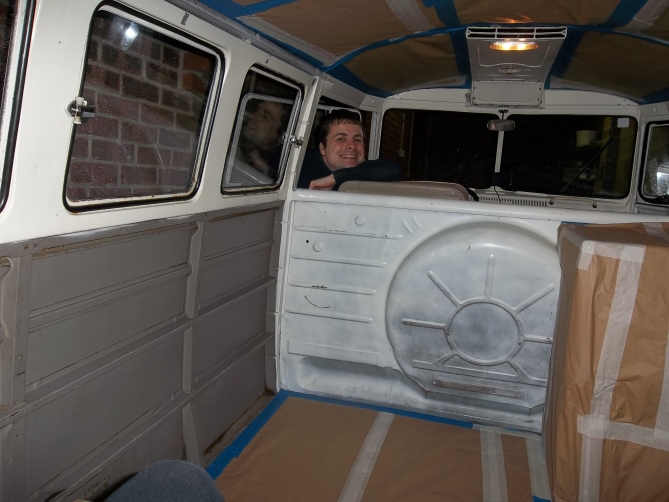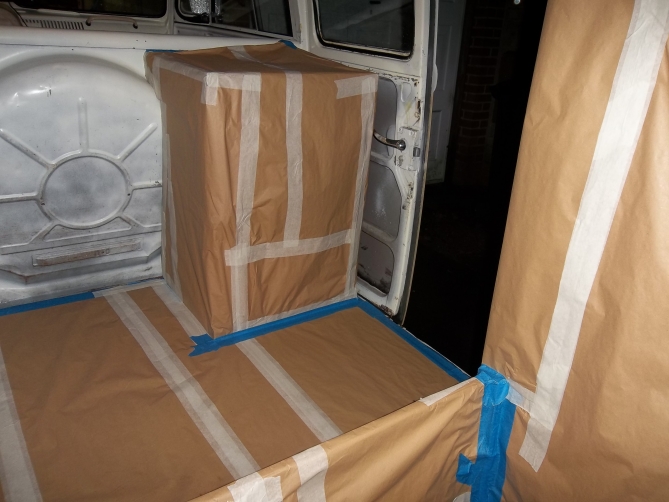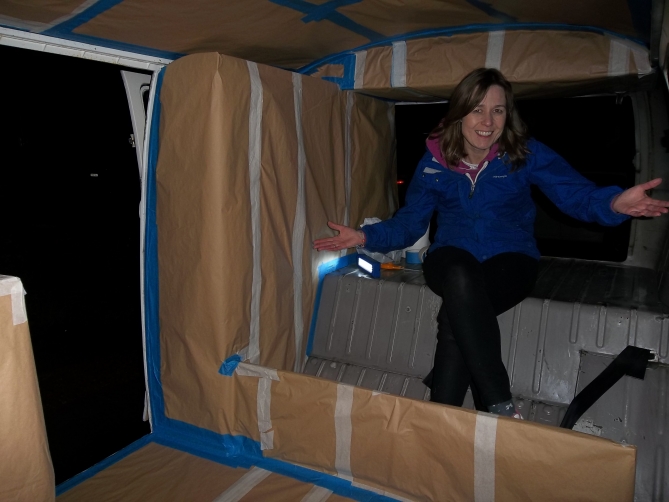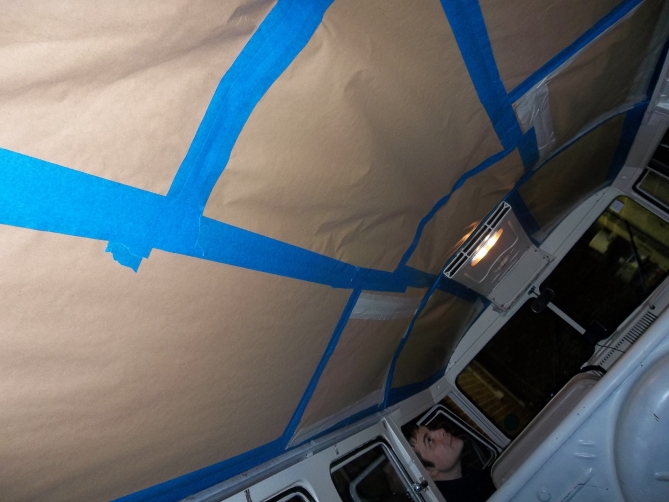 That's as far as my skills take me and we all know it was Julie who did most of it! Now its over to you Jay (our specialist mechanic), to remove the old cab area floor pan and the old windows, as they are being fully replaced with top quality new parts from Auto Craft Engineering.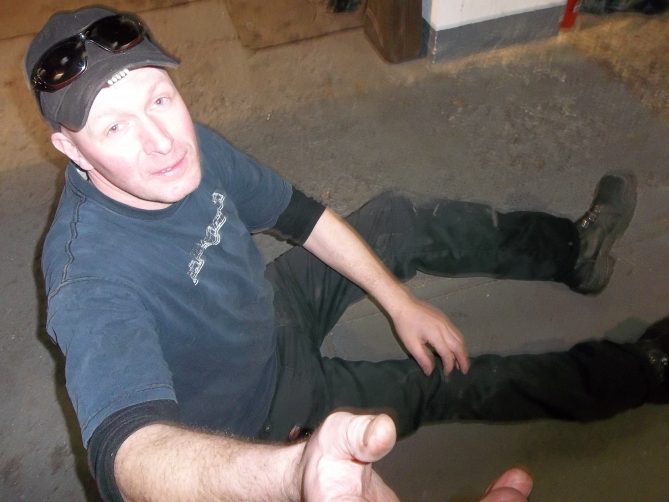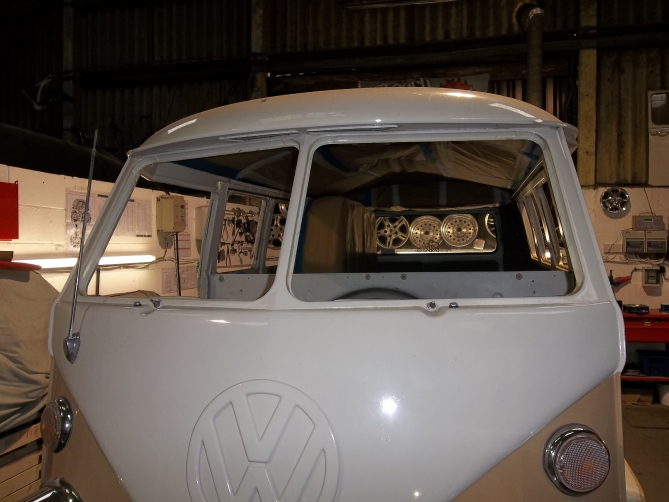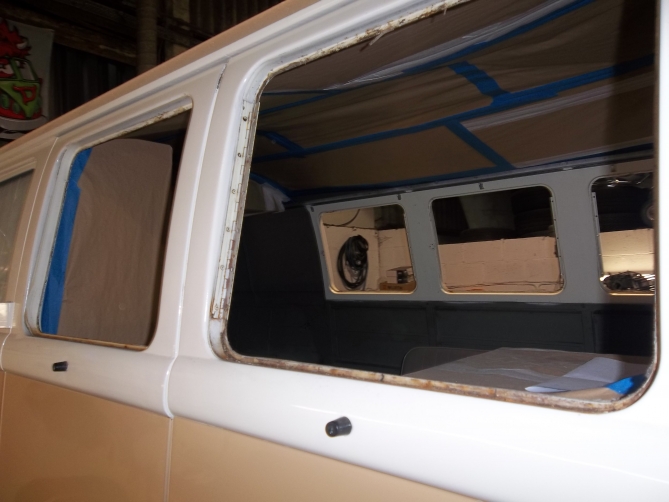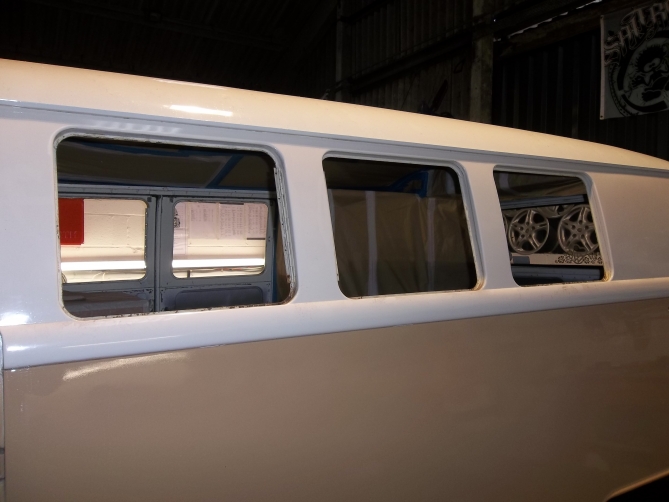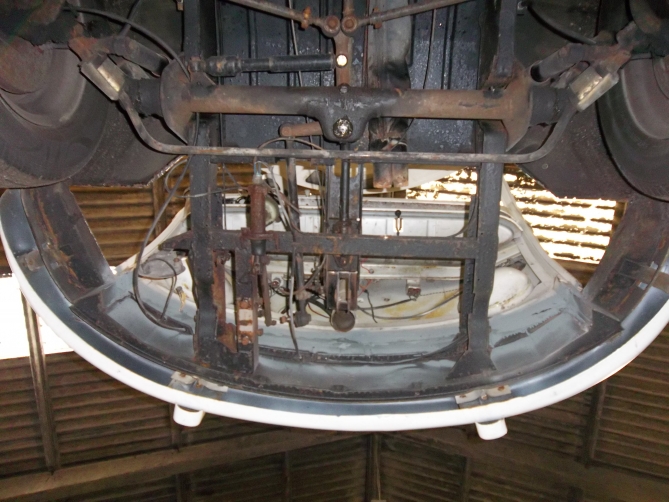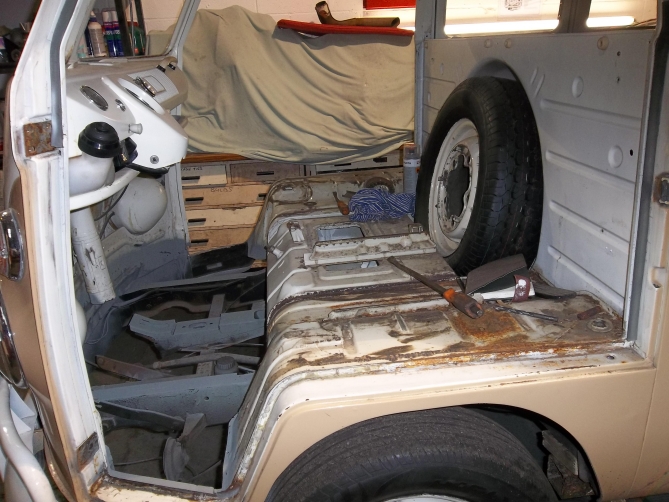 Respray now complete, here is the low down.
Brand new floor pan, and lovely job on the steering wheel column, pedals and gear stick. The metal work under those black mats was also done but forgot to take a photo before we re-attached them!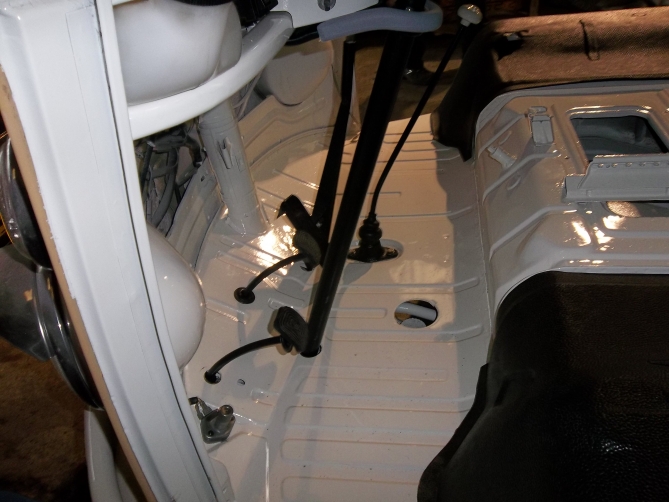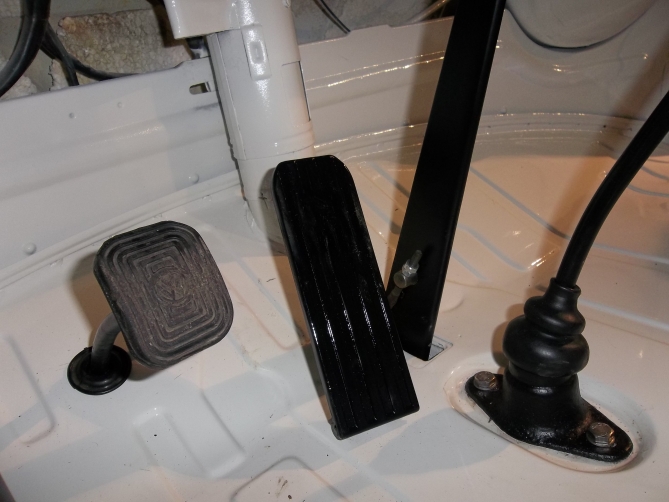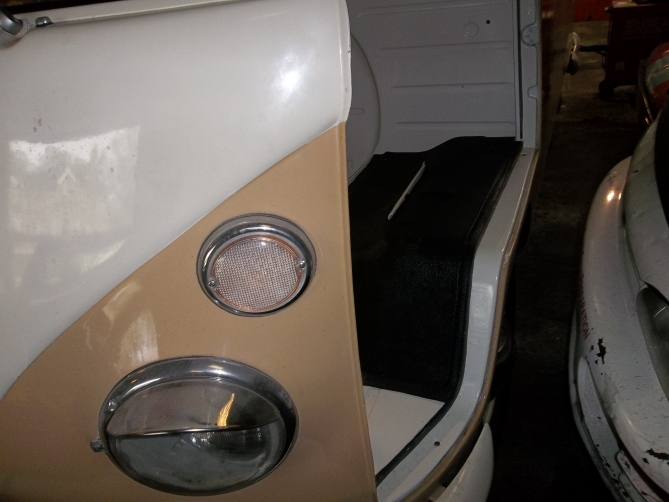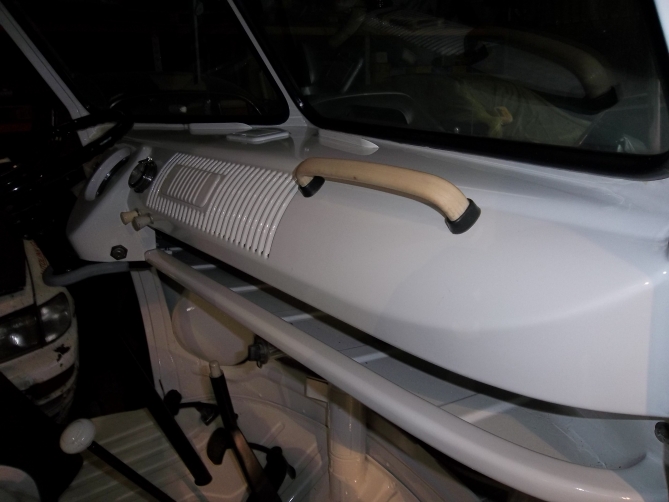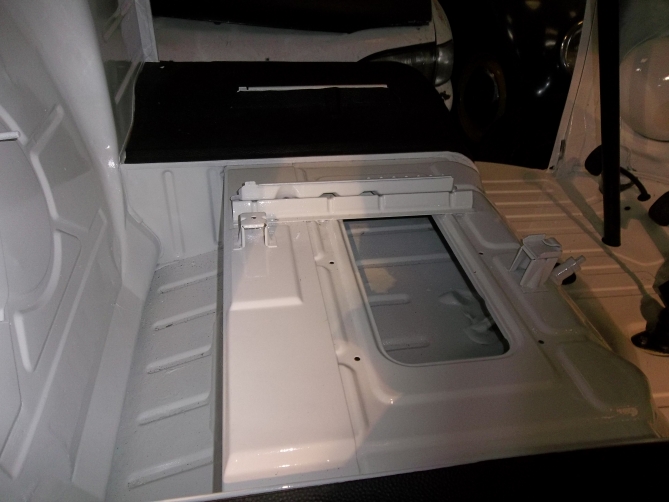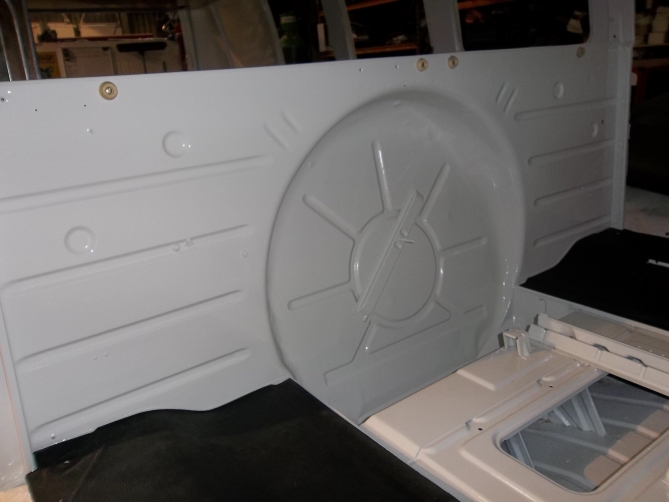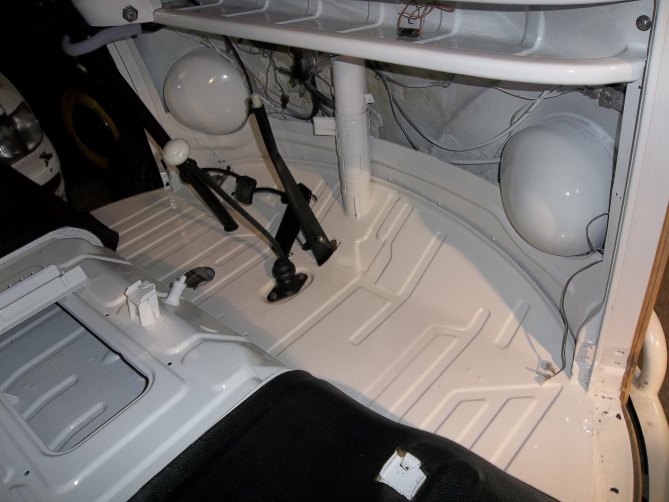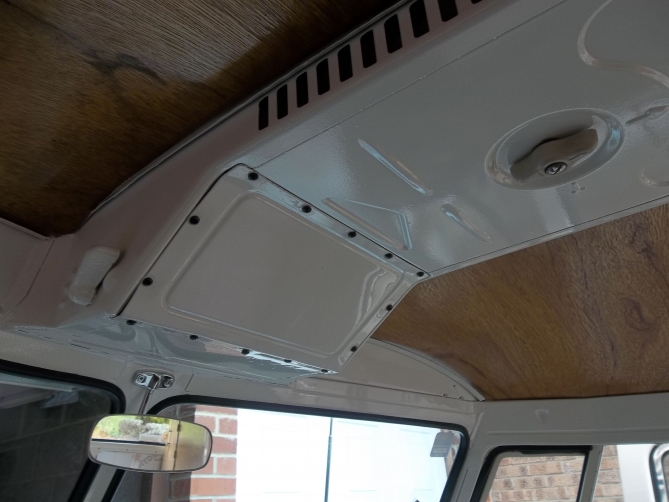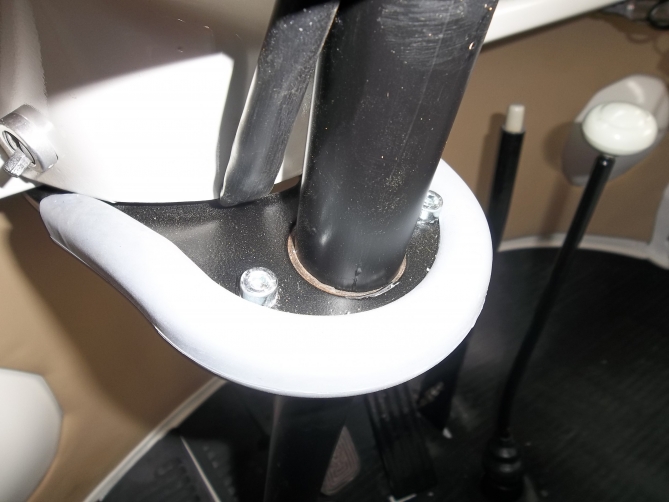 So that's the Cab area but the back got the same treatment.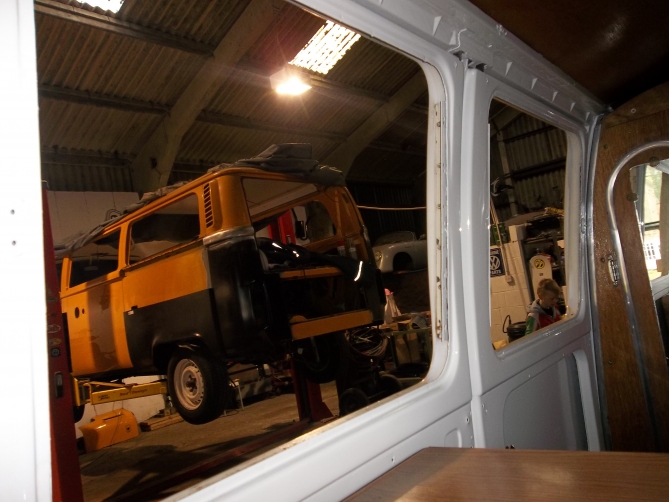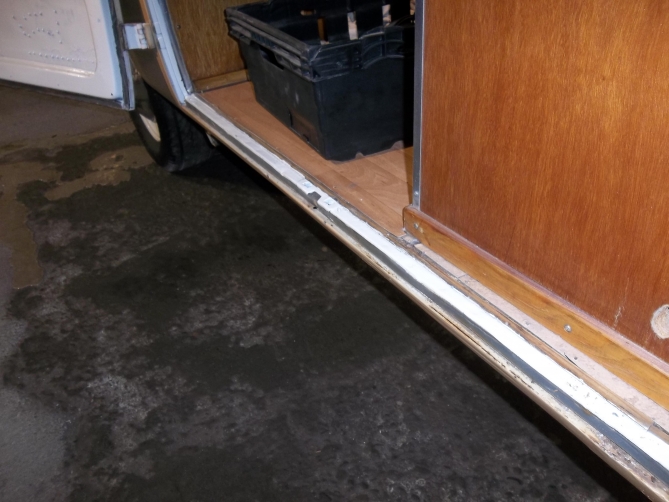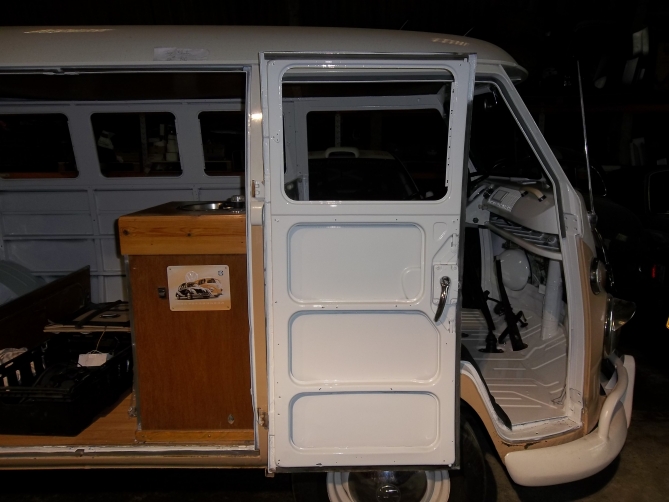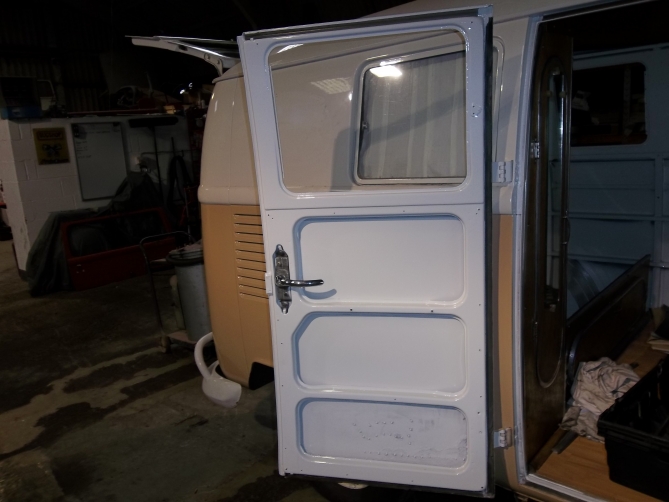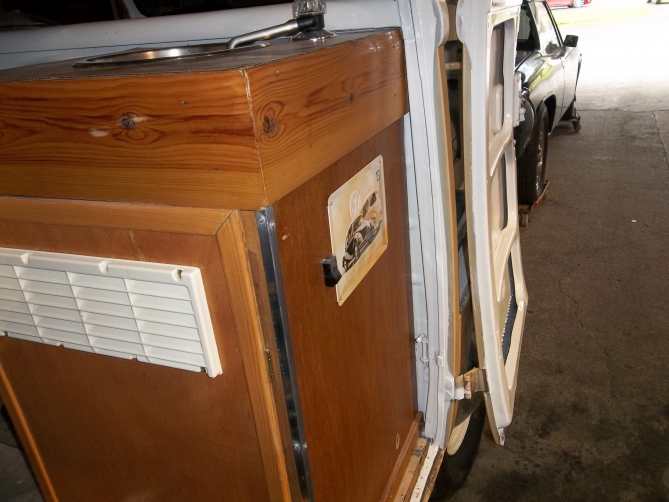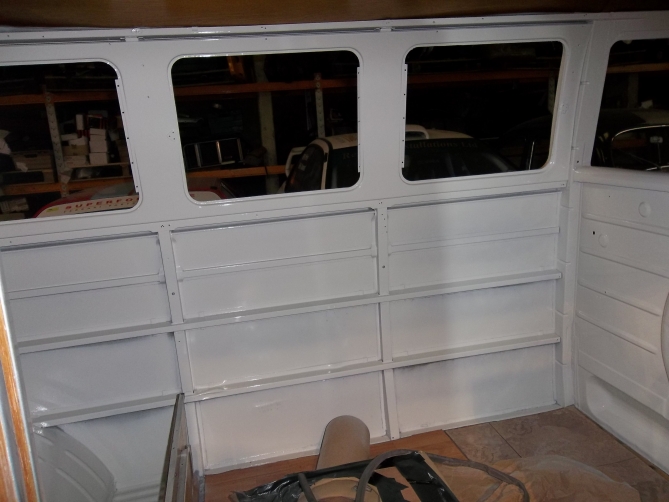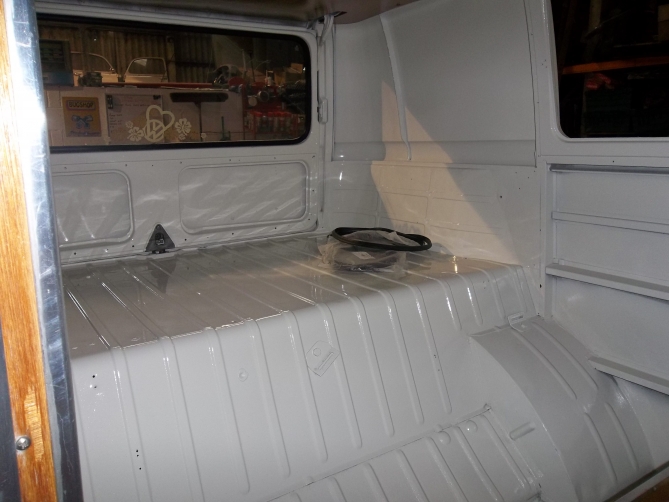 Are we boring you yet! Well sorry it gets worse as the next photos are of the same thing but with insulation added…….yep, we live life on the edge here at Canny Campers.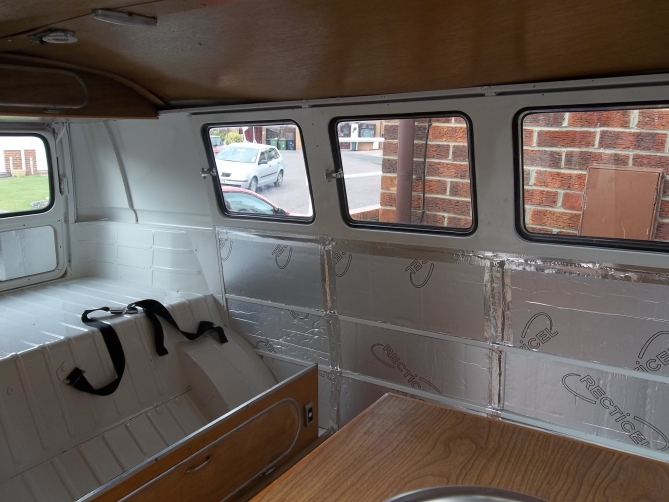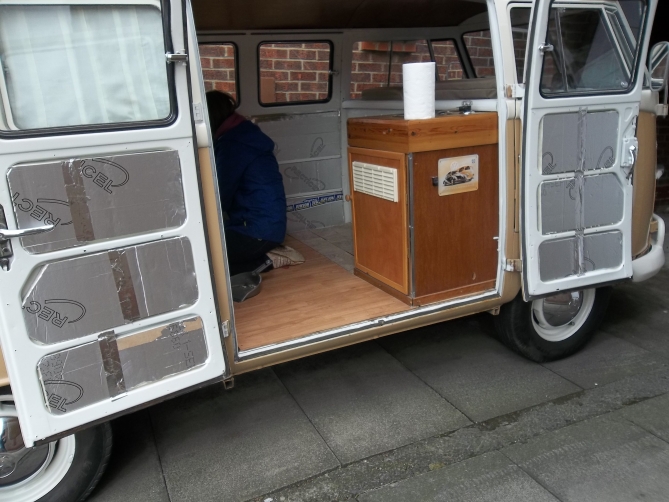 How about the lovely new window install. These are full replacements with chrome frames, new catches, new glass and all new seals. So new in fact that they need baby powder on them to get them open and shut. 'Little Joe' smells like a creche!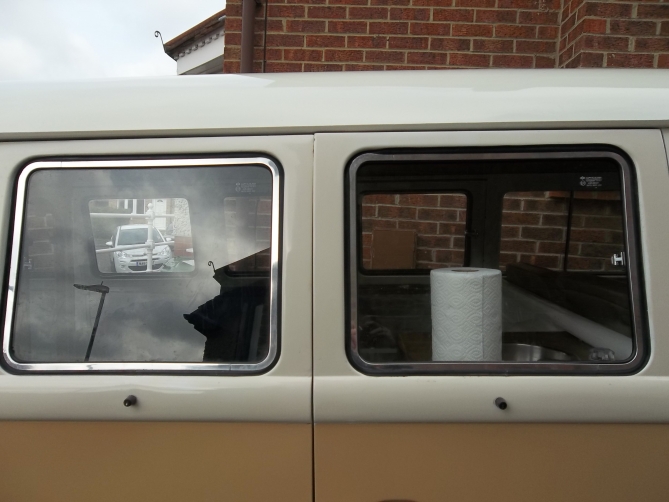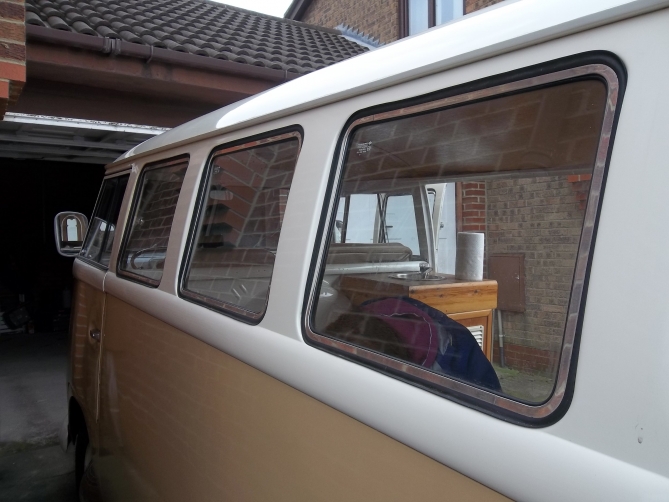 We also replaced the front and rear window seals. In May (when the MOT is due) we are upgrading the brakes to duel circuit and attaching a pedal protector belly pan, under the camper.
*2017 Note* – We now have the best quality CSP Disk brakes on the front wheels of the camper, so now we can stop much better than before.  Here is a link to the facebook post showing the install: https://www.facebook.com/cannycampers/posts/10154043239568422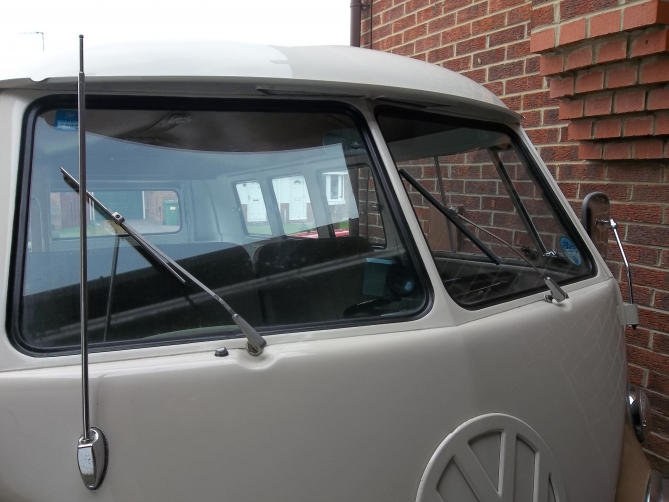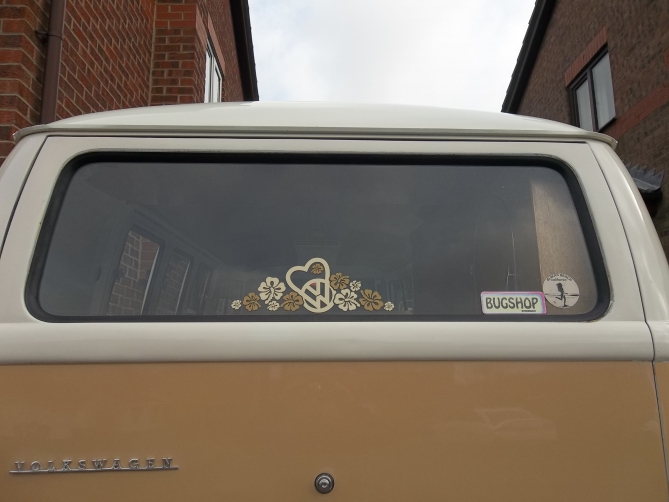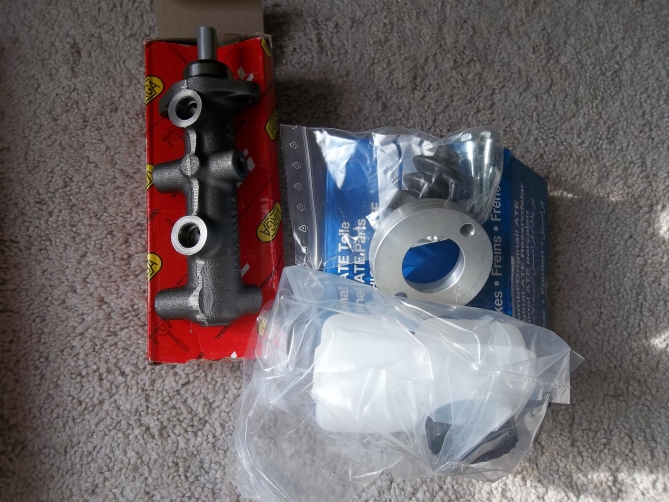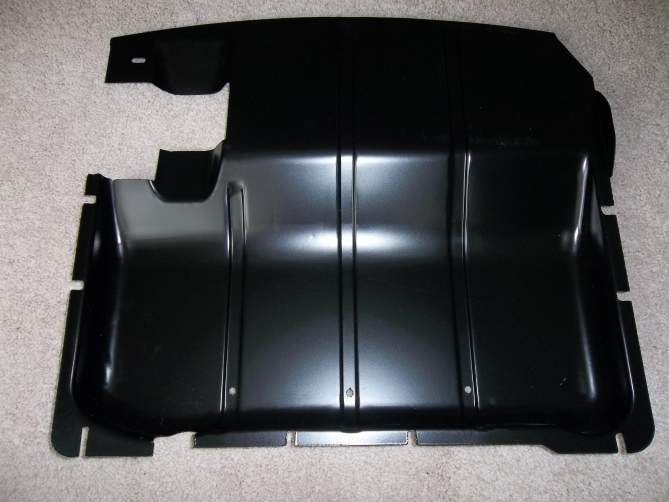 Now for the big reveal, 'Little Joe' is back together again. As we didn't want to cover up all of the new paint job, we decided not to put the curtains back up and added some really posh bunting instead. We decided not to put the back wooden panel on, as its so nice and light without it. We also re-covered the little arm rest. It was blue before and as much as we liked it because it was the original 50 year old material, it was not looking up to scratch and kept needing re-stitching.
*2017 Note* – At the end of 2017 and in time for the 2018 season this full interior is being replaced with a bespoke, handmade oak interior. We have been on a 2 year waiting list to get this and all of the upholstery will be updated as well. I will write a blog about it when its complete but all I can do at the moment is point you to our spec and drawings: https://www.facebook.com/cannycampers/posts/10154201455338422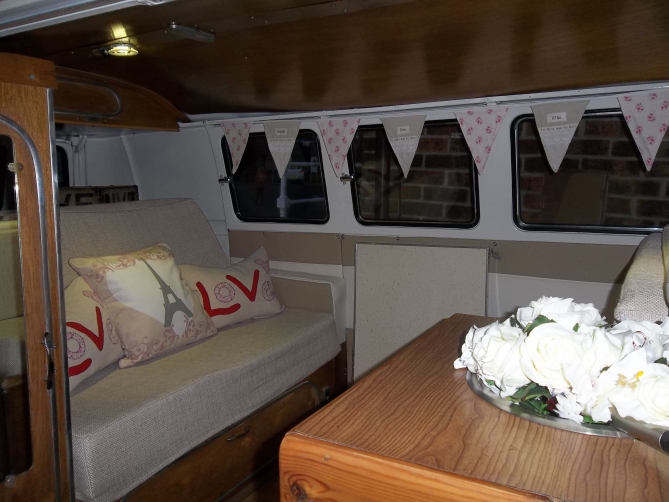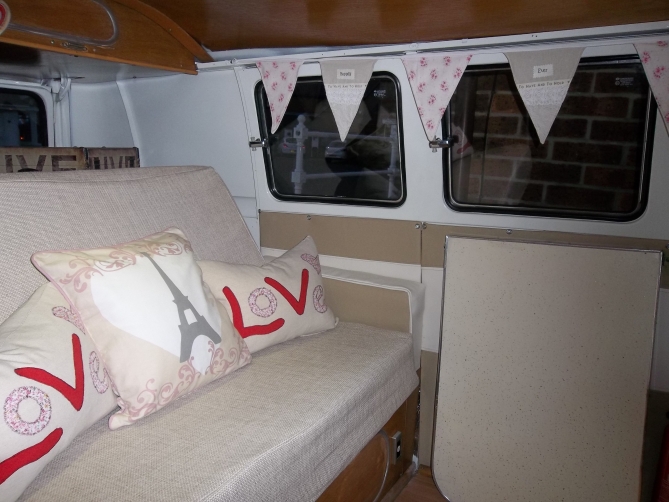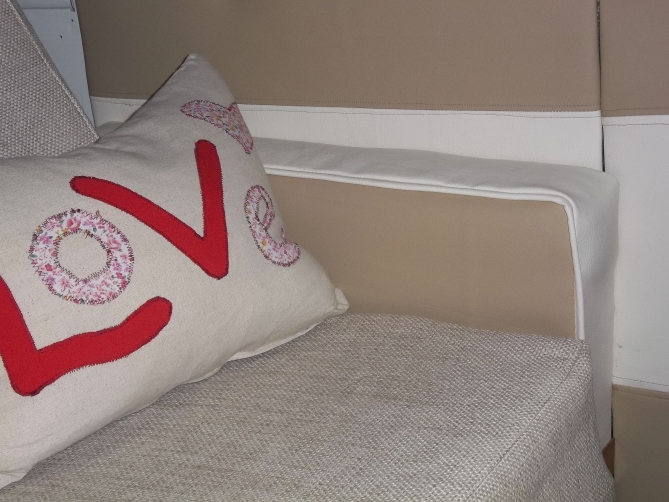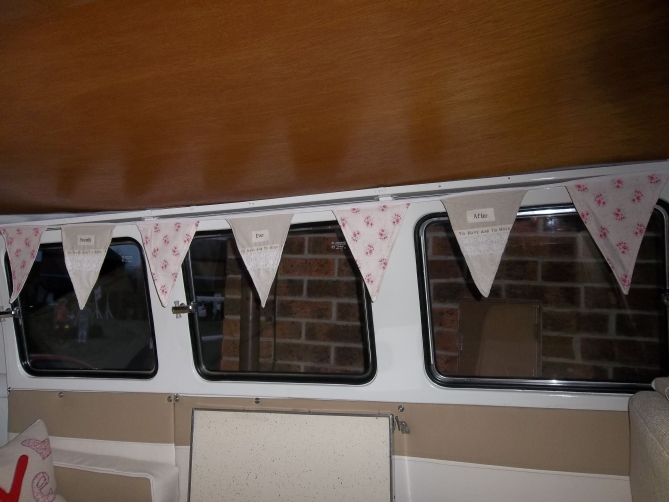 If you are looking to book with us for your Wedding we now have an online enquiry form. You can check availability and fill the form in easily with any device including mobiles. No more word document enquiry forms. Here is the link: https://www.cannycampers.co.uk/vw-wedding-enquiry/