In 2013 Canny Campers provided our Beetle 'Millie' for a wedding. The ceremony was held in a very quirky and vintage location called The Garden Station.
The Garden Station is a restored Victorian railway station in a woodland garden in Langley-on-Tyne, near Hexham in beautiful Northumberland.
The Garden Station can provide an alternative and unique venue in which to celebrate you and your partner's wedding. They are licenced to hold Wedding ceremonies and Civil Partnership Ceremonies. They can arrange events from a small cosy party to a larger event.
Web-site: www.thegardenstation.co.uk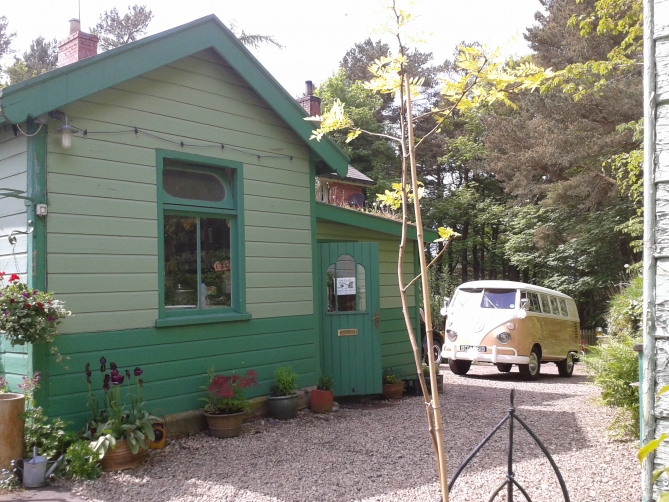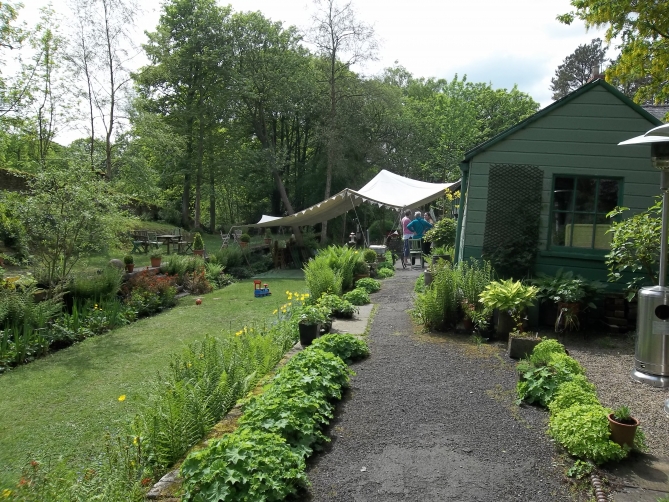 The reason I recommend this venue is simple, the location is unique. The camper and the beetle photograph very well here and the staff /owners of this venue are really nice genuine people to deal with. In fact at the wedding I did in 2013, they plied me with food and coffee for free until I could eat no more. That takes some doing!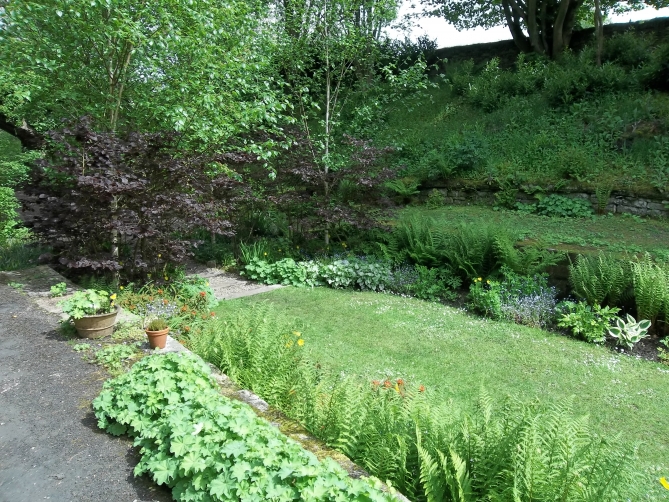 The photographs I have taken are just from a camera phone but are enough to give you an idea of the venue and surrounding woodland that you will have access too, should you book with The Garden Station.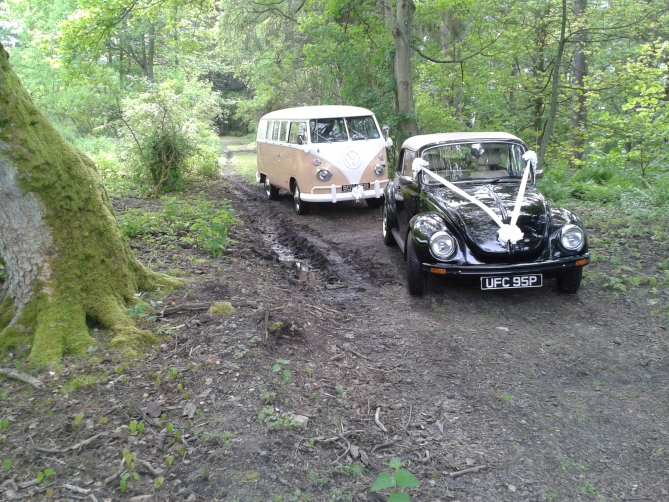 The venue also has a resident photographer called Barbara Roberts and you can view her work here: www.barbararobertsphotography.com
I think you will agree Barbara is fantastic at her trade, and best of all knows the Garden Station like the back of her hand, enabling the best photo opportunities for your big day.
The reason we are writing this blog was really to promote the venue and obviously Canny Campers as we feel the venue sits very well with anything vintage and that always sits well with us.
The Garden Station is expanding the range of facilities available and can now offer a Marque facility as per the photos. I feel this will work well for the venue as they have almost a secret forest within the grounds and this will make a nice feature to your wedding.