Our 2014 season is now underway with thanks to our first couple Trevor and Sal who were married on the 15 March. We wish you all the best for the future and thanks again for choosing Canny Campers for your wedding transport!
For our 2014 season we felt 'Little Joe' needed a bit of a makeover inside, so in this blog we will talk you through some of the additions and changes we have made to our camper.
We have completed other work but this is the stuff the brides and grooms care about, who really wants to know about a new rear valance we had fitted or new brake shoes all round or even the hard to find standard oil filled air filter we tracked down… nobody!….. ok maybe the groom….. and the brides father!
So here we go:
This heart is a nice feature, hand made by Julie and her new sewing machine. It matches the new curtains and love cushions.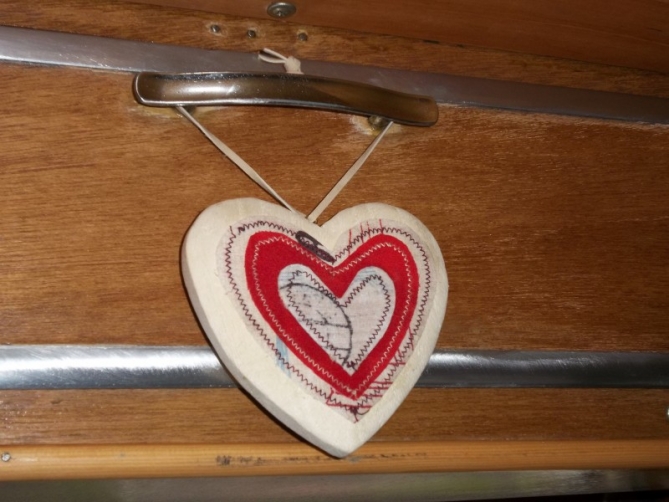 Standard exhaust sounds much sweeter than the old system.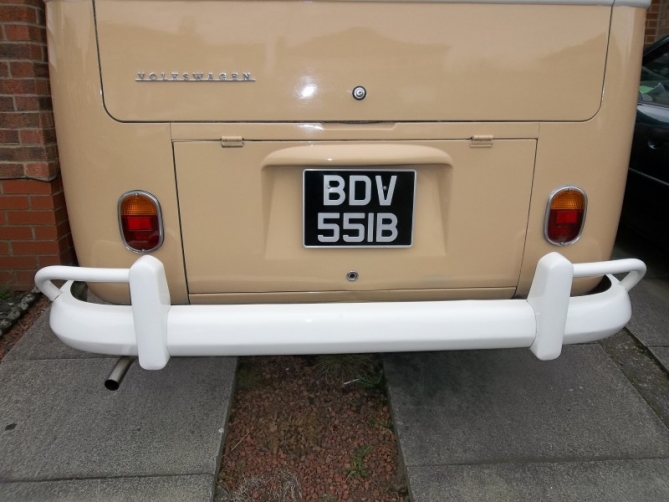 Vintage Box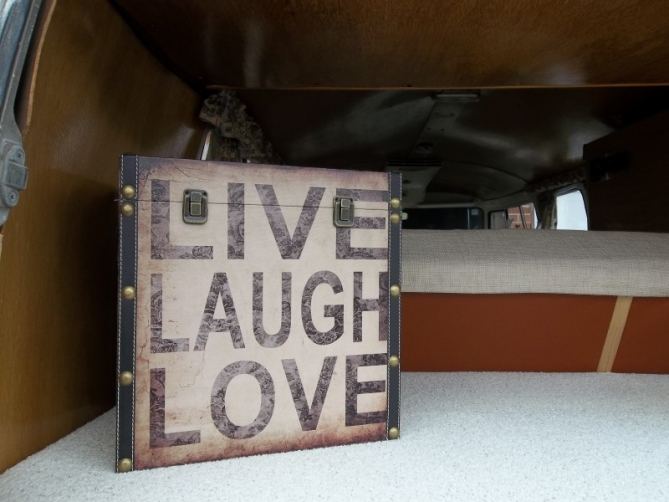 We have replaced this mirror with a new one.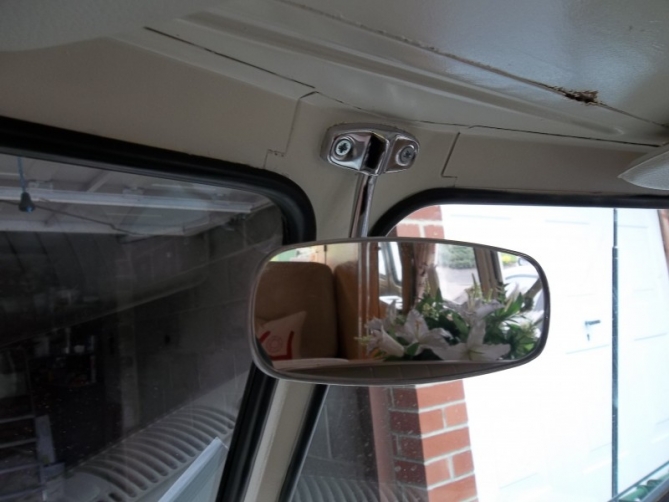 We managed to get this cupboard hand made by another VDub guy. Very nice it is as well. The hinges had to be imported from America, to get as close to the original 1960's ones as possible.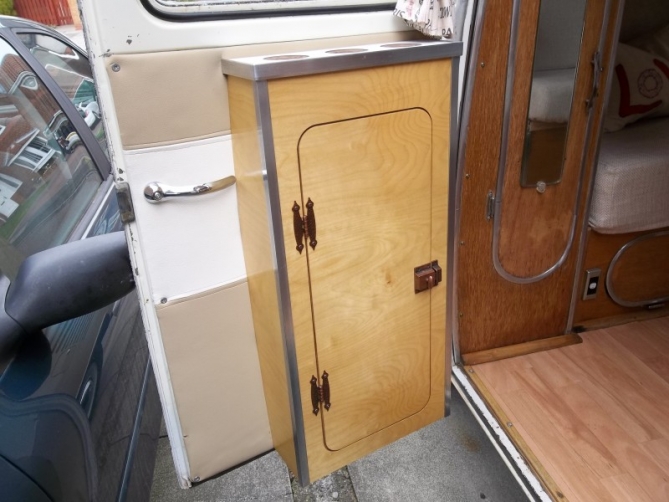 And a big improvement is our new seat covers.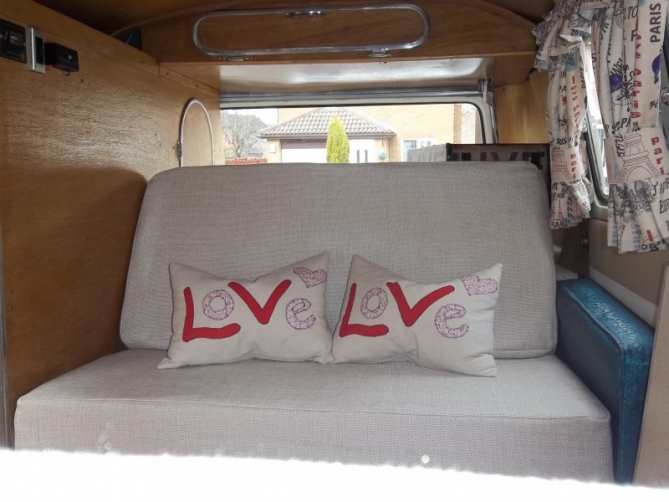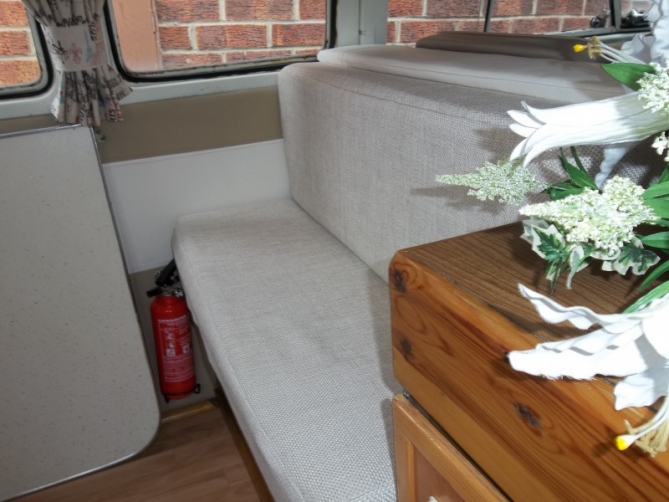 High Tech and much tidier L.E.D. Lights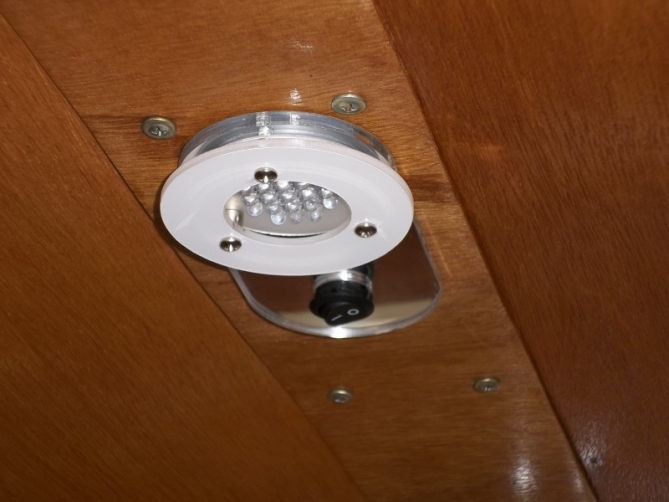 And the icing on the cake, our new vintage theme curtains.
(Please Note: These curtains are no longer a feature, they were not a big hit and when we re-sprayed the inside of the campervan in 2015, we lightened up the interior with some simple bunting)
See 'Little Joe's 2015 Interior blog here: https://www.cannycampers.co.uk/little-joes-2015-make-over/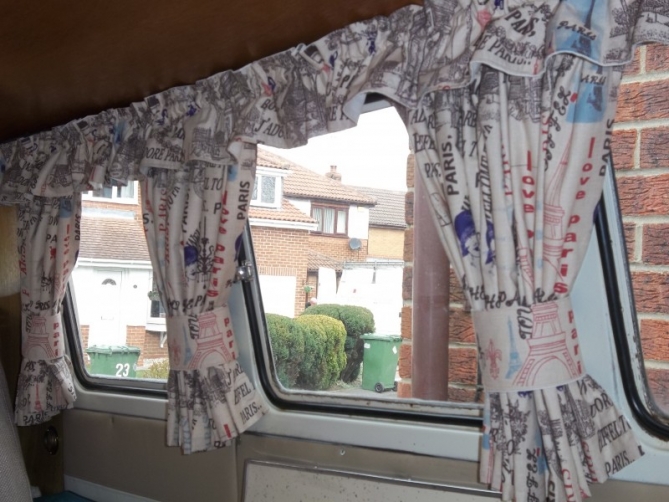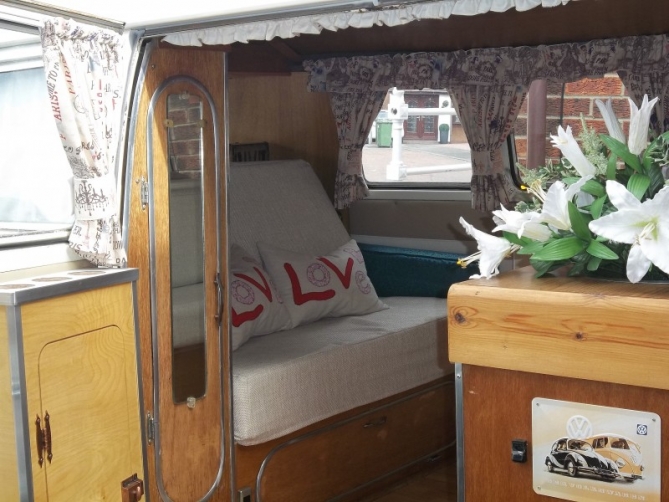 Won't be long now for all of our other 2014 Brides and Grooms, we hope all is going well on the run up to the big days.
Paul and Julie
A blog to update any customers of changes we have made to the interior of our wedding campervan
Little Joe's 2014 Make Over
Written by:
Canny Campers
Date Published: 03/17/2014