This blog should have been written months ago, when the camping trip to Robin Hoods Bay was fresh in my mind, but not to worry I have photos to remind me along the way.
Actually, I think I will just add photos and talk about what comes back to me when looking at them.
Intro
Hooks House Farm is one of the most highly rated campsites in the UK for a few reasons.
It's a short walk into Robin Hoods Bay from the site.
It has a bus stop just outside the site, you can go either into Whitby one way or Scarborough the other way.
It has the best views I have seen from a camping site.
Like many sites these days it is very clean and has good facilities, including a freezer for ice packs etc which is great if you don't have an electric hook up.
Everybody naturally pitches their tent or aligns their caravans/motor homes with the view. This means nobody faces on to you as the site is on a slight bank.
On the negative side for some people (not me), many of the pitches are not electric hook ups and they only allow so many campervan / motor homes. Also as mentioned the site is on a bit of bank which isn't ideal for sleeping but it's not that noticeable.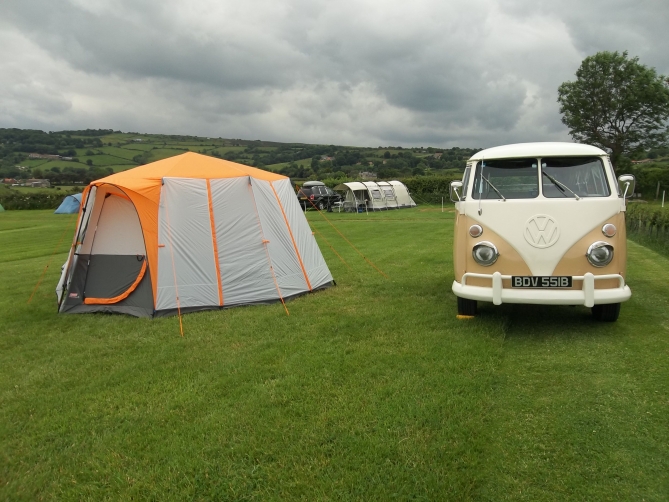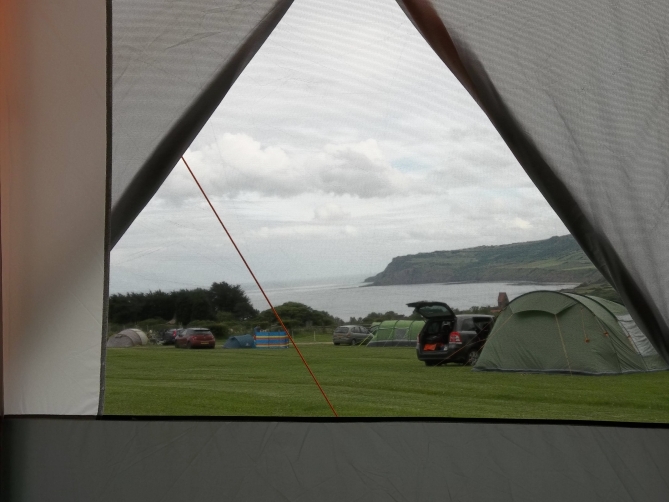 These photos not only show my new tent, which is fantastic but also the amazing view from our tent window.
I highly recommend this tent (Coleman Octagon 8), it is really well made, easy to put up and solid as a rock. It was great value at just £200 although it is on the heavy side.
All of the sides open up so you can pretend to be a goldfish.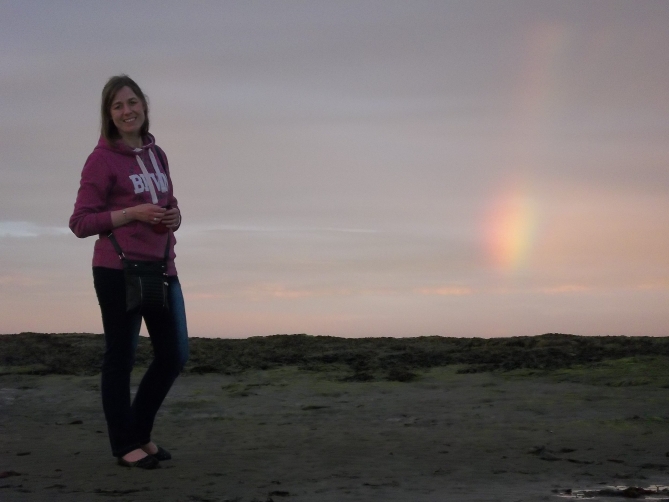 This is Julie looking rather like a weather presenter! This is on the beach at Robin Hoods Bay.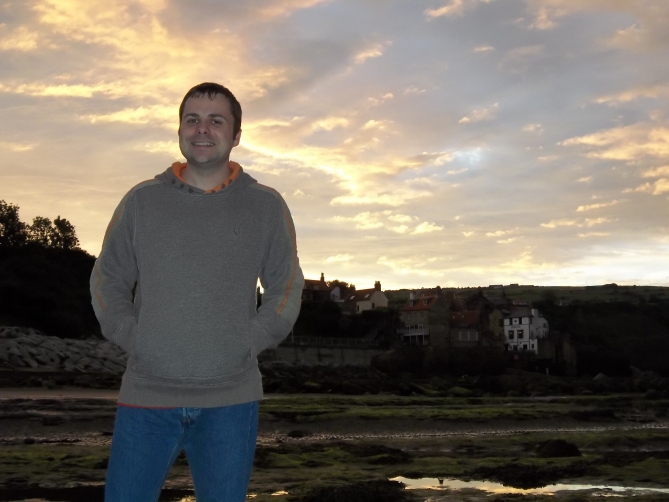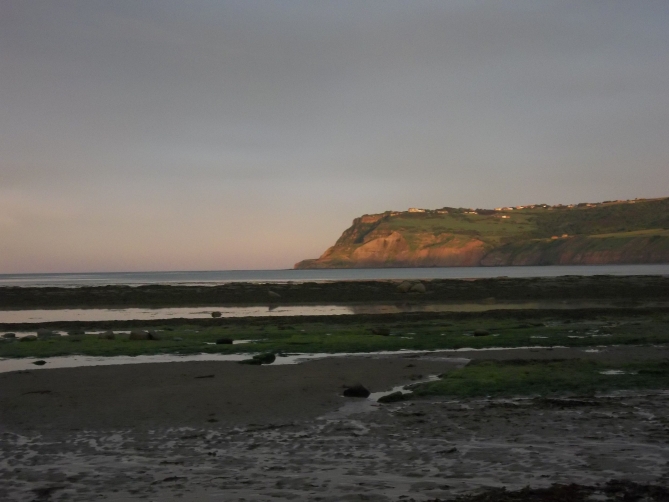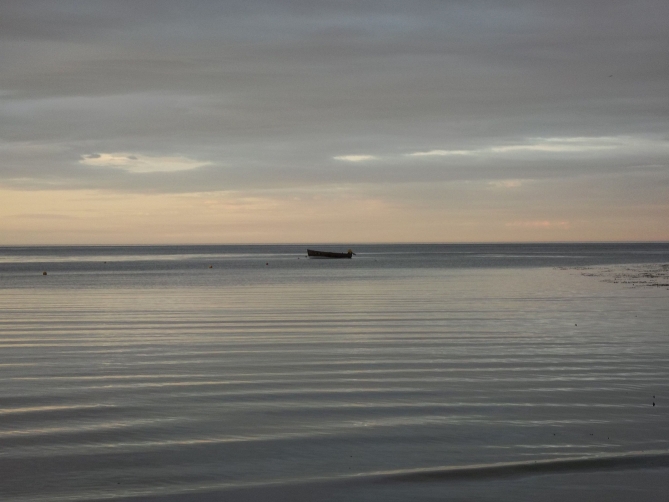 Here are a couple more on the beach on the first night.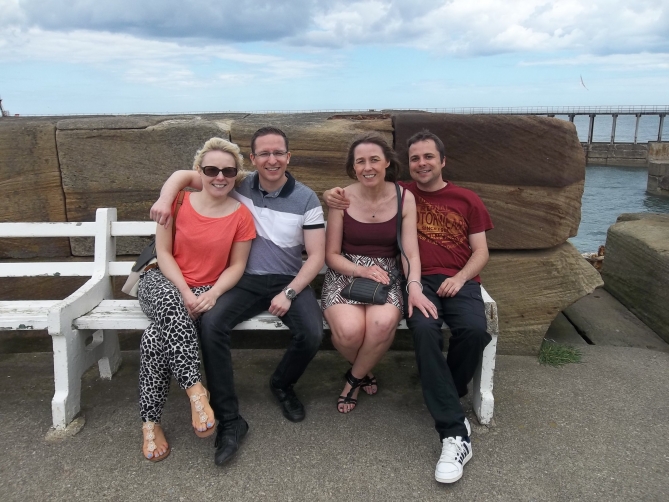 This photo was a long time coming.
This is me and Julie with my brother and his girlfriend at Whitby. It was a long time coming as this was the first time they have been camping with us and our camper. I bought the camper in 2008!
Luckily they loved it and want to go away with us more often. VW Campers always bring people together.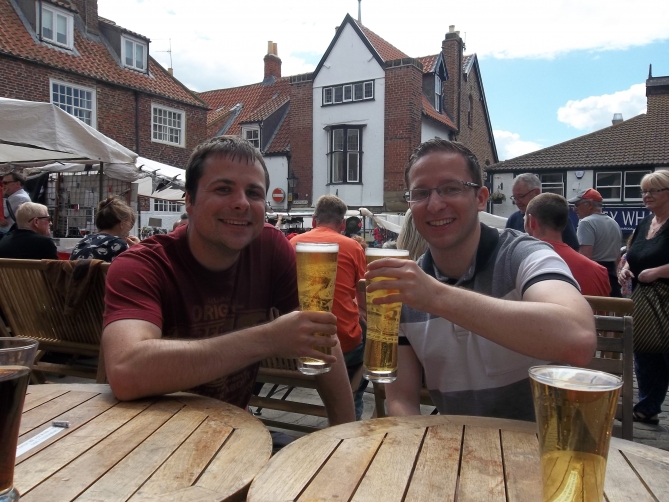 The afternoon pint, classic!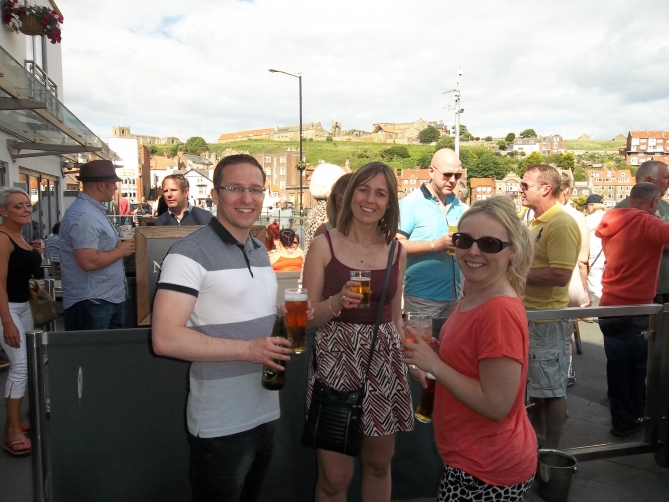 2 Pints in, when you thank god for bus drivers so you can enjoy the 3rd, 4th and 5th pint.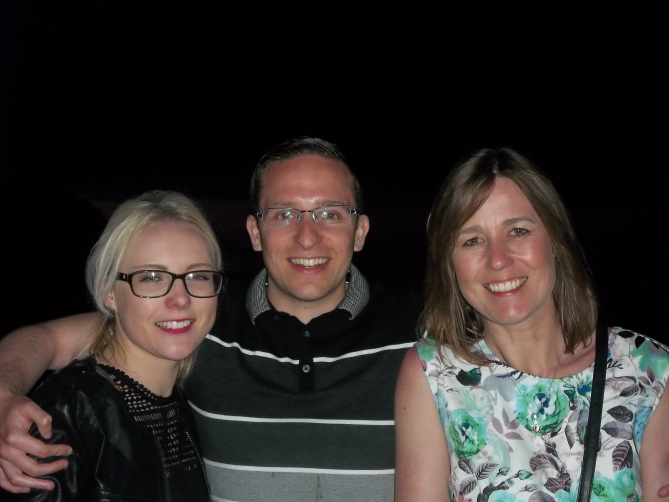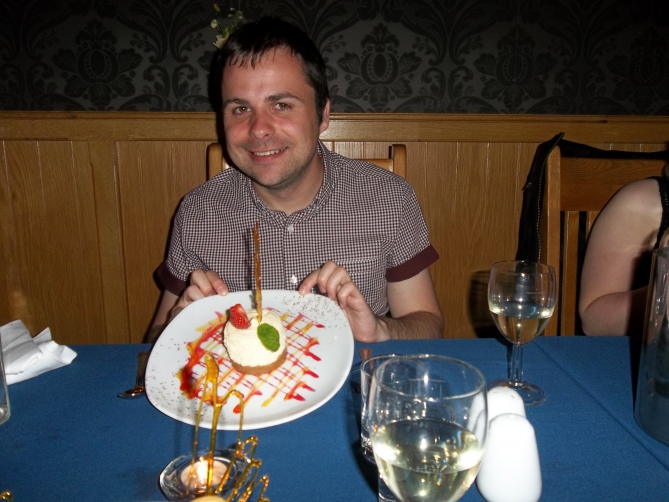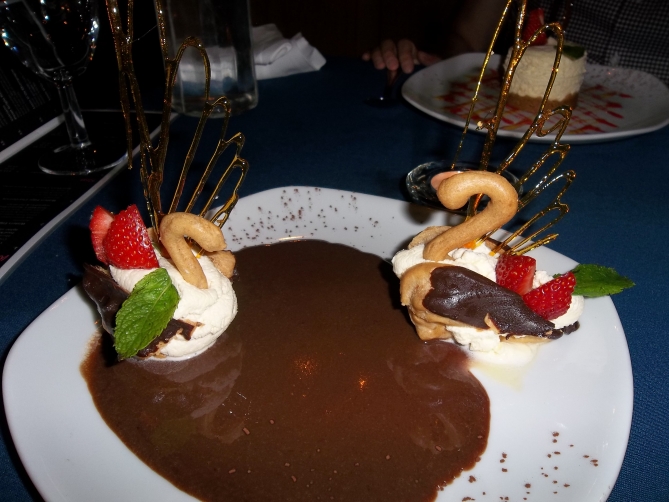 Ready for the night, and a nice meal down at the bay.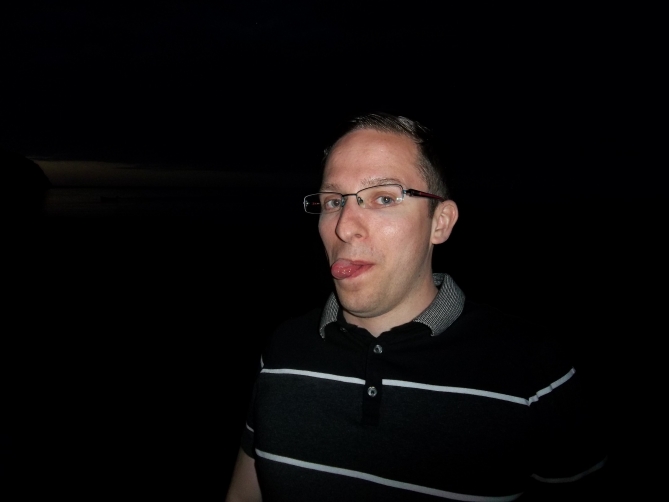 Yep, time to head back to the tent now I think.
After going to Whitby for our first full day with Darren and Rachel, they had to go. We decided to head the opposite way on the bus for day 2 and went to Scarborough. Here is a selection of photos.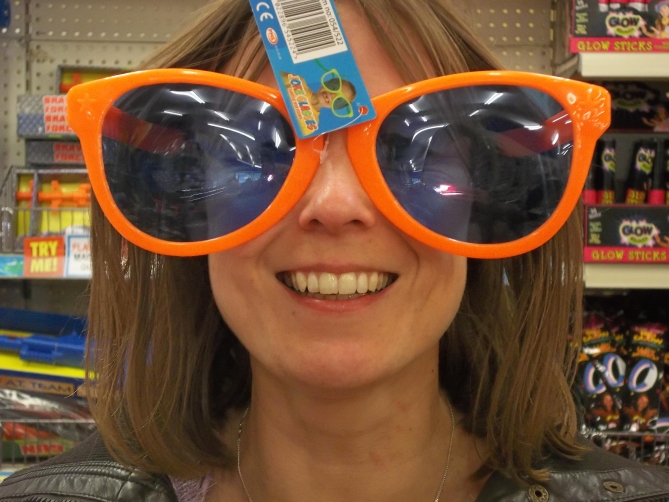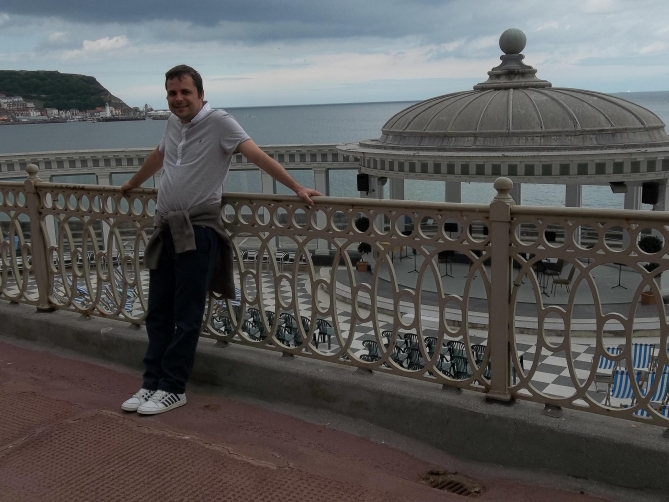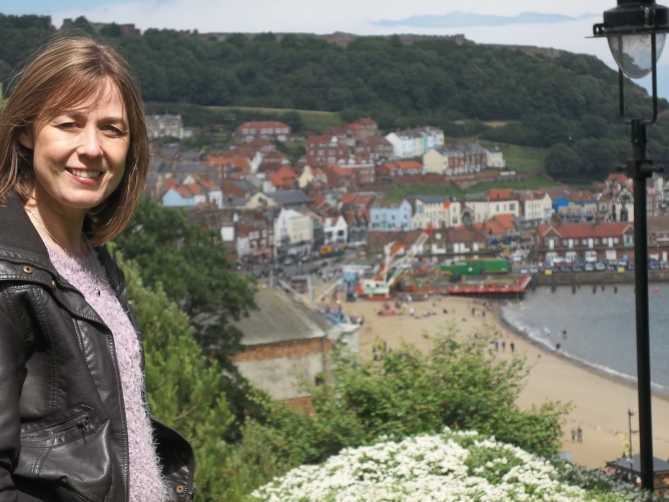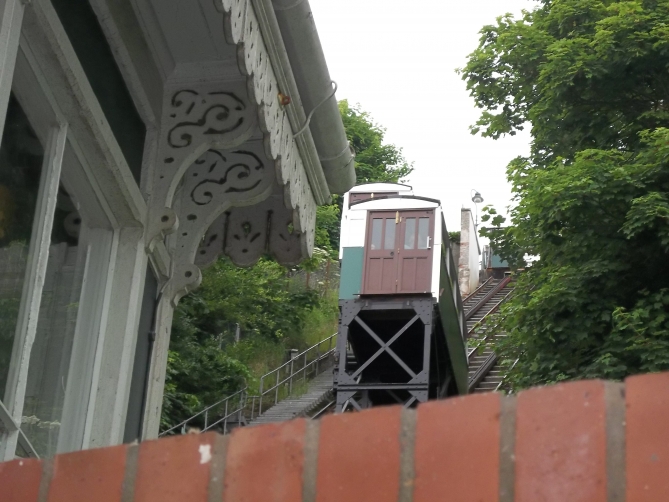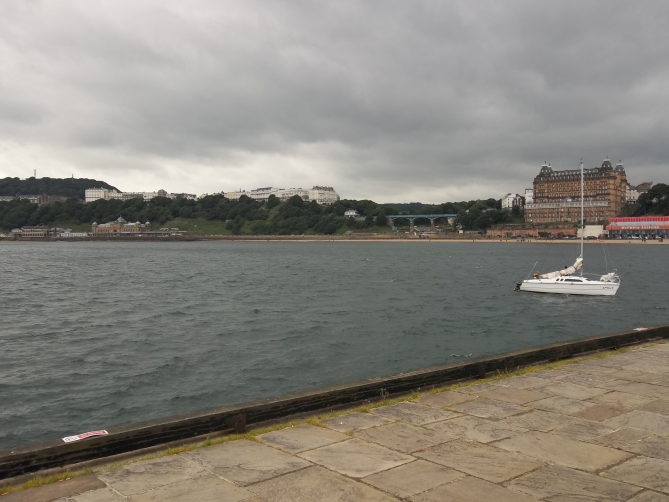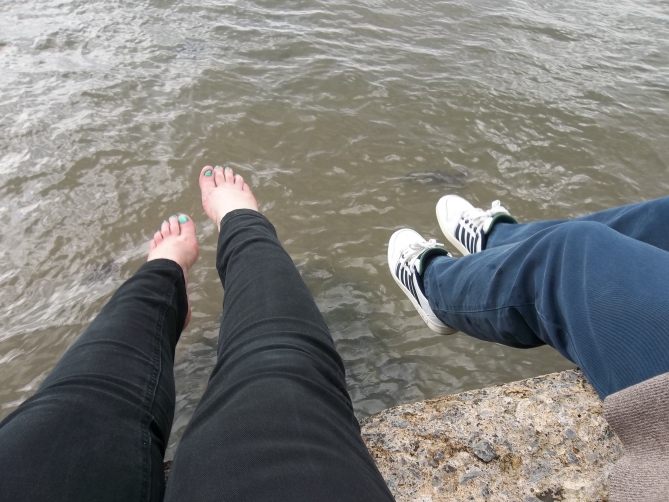 On the way home we decided to go to Goathland where heartbeat was filmed as it's not too far away from Whitby. I think my favorite photo here is our 'Little Joe' outside of scripts garage, although as I had to wait ages to get the photo of the train coming around the corner, looking down from a hill this is also a contender.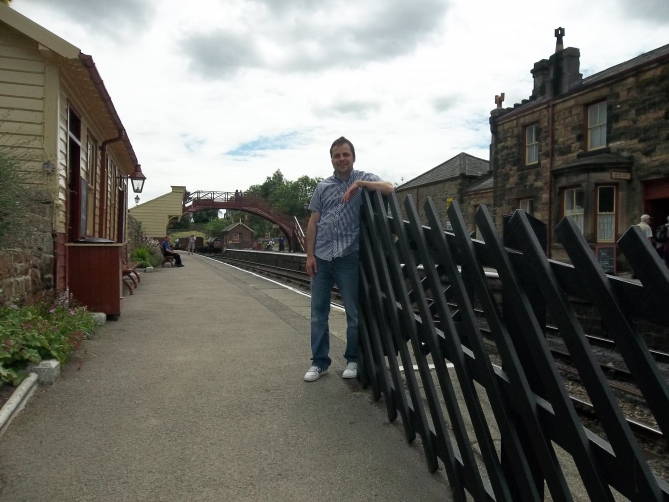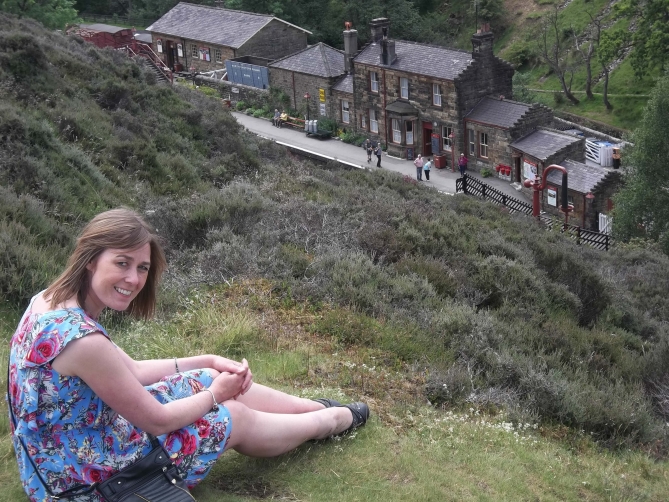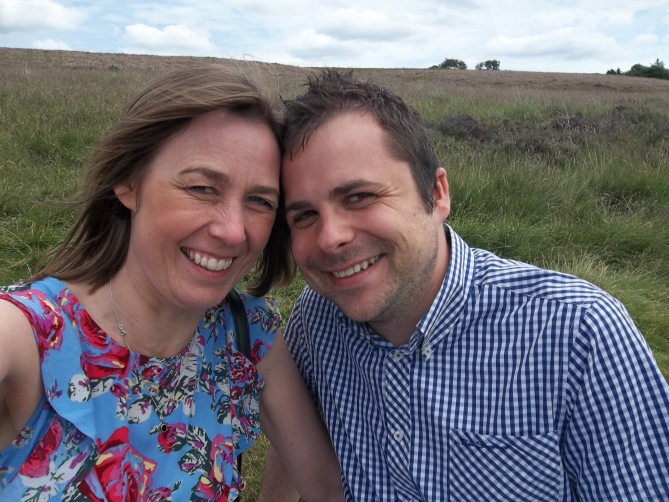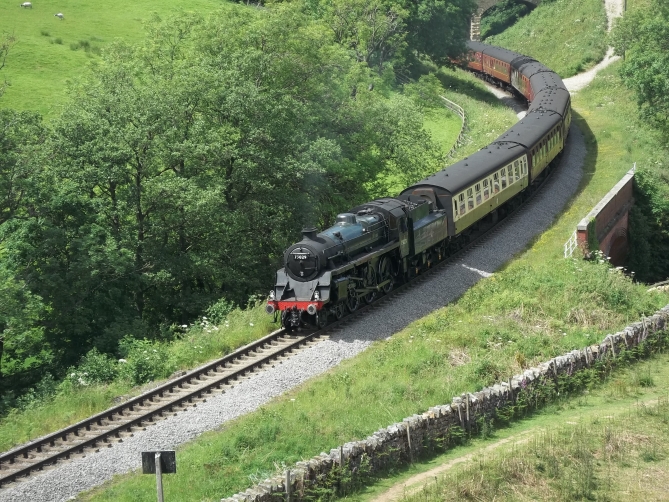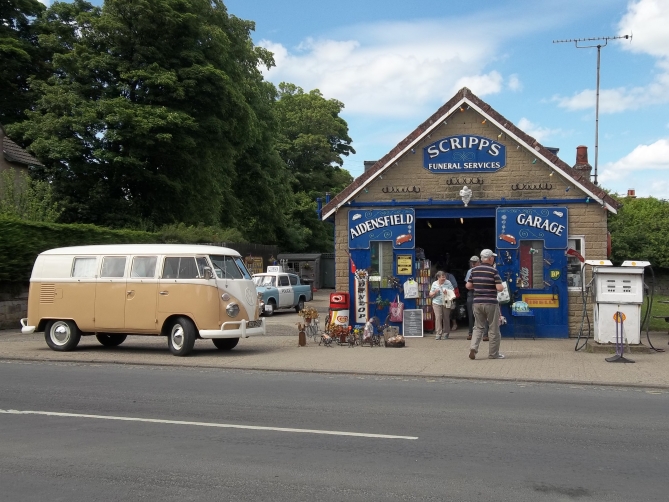 Thanks for reading this blog.
I am getting to the point now that I fancy a change as over the years I have built up so much stuff, I actually go glamping not camping.
Also campsites are so busy and full of restrictions that some of what I love about camping has ever so slightly diminished and it feels less free and easy, as it used to be.
Campsites are more modern, well kept and cleaner than I remember but more expensive and all together a bit more classy.
In 2016 I want to do some wild camping, probably in Scotland where it's legal and strip back some of the luxuries.
If you are also into or looking to get into wild camping, here are links to blogs written during my preparation and on my first and second real wild camp:
Our first wild camp at Coldingham and Our second wild camp at Galloway.
Paul and Julie