It's a sunny day today, so I have decided to sit in the garden and type up a blog I have been meaning to put together after our 3 nighter at The Hideaway camp-site in North Yorkshire.
Why we booked this camp-site:
We did a google search for best sites to stay in North Yorkshire and this came up with 100% positive reviews.
Living in the North East it was just over an hour drive away.
We needed a site with big pitches as wanted to try out all of our camping equipment / camper.
We fancied a quite camp a bit like a wild camp where we could have a fire, but with facilities and a pub nearby but not lined up and overlooked by loads of other campers.
So if that profile is also what you are looking for from your next camping adventure I can definitely recommend The Hideaway.
As you can see from the photos the pitches are really ideal, plenty of space for all of your stuff, not overlooked, private fire-pit and electric point.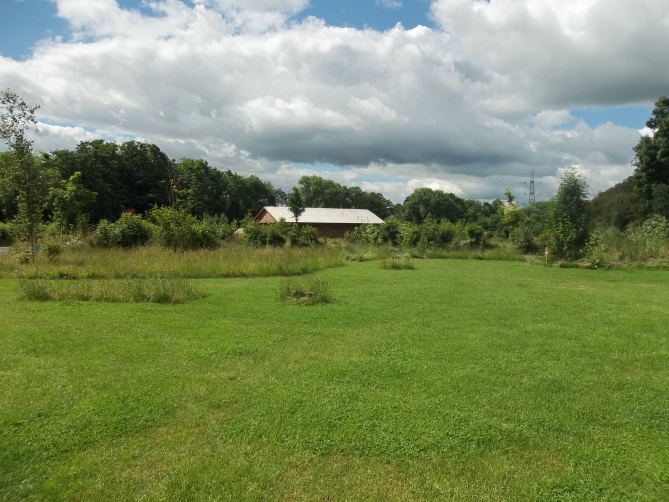 About The Hideaway:
The Hideaway is a small and relaxed campsite in North Yorkshire, it offers chilled out camping and glamping in-tune with nature and very reasonably priced. With just 40 pitches in a 6 acre field, nestled in the midst of a 110 acre farm, surrounded by trees and a stream. It is off the beaten track, but just a stroll from the village of Husthwaite.
The Hideaway is about camping, campfires, the countryside and getting away from it all.
They also have some glamping pods already assembled and available to book.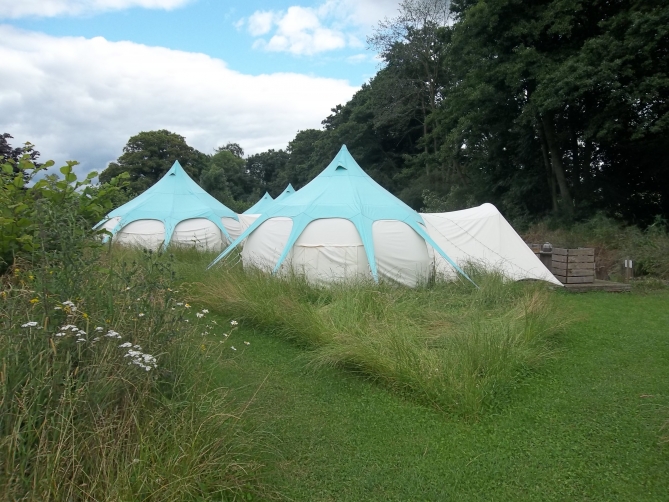 On site is also a small store selling the basics but a few vital extras such as wood for your fire and wine for your soul.
Then there is a vintage caravan that sells cooked food but we went during the week so it wasn't open.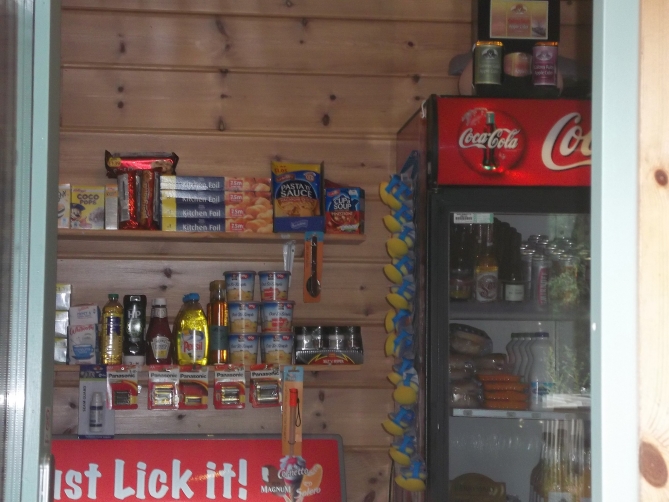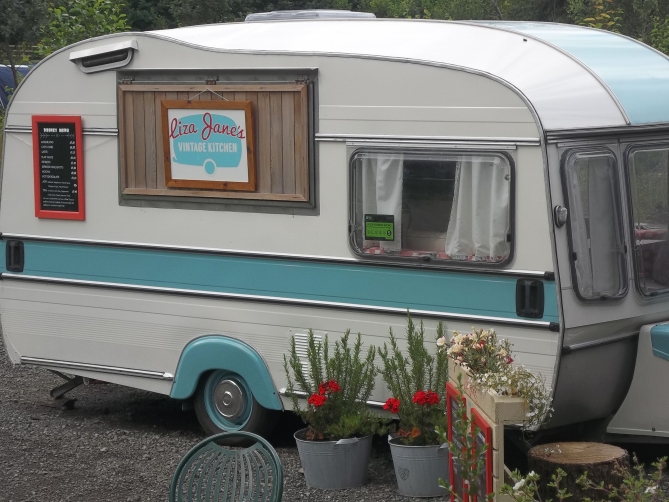 Our stay:
Well the first couple of hours just consisted of us setting up all of our equipment, it's crazy to think we can create such a plush pad from the things we loaded in to our little campervan.
We had our big tent, bikes, wind breaks, solar panels, queen size airbed and to top it off a blow up sofa. All of this so the week after I could impress my brother and his fiancé at the Volkspower festival in Redcar (this was our trial run)!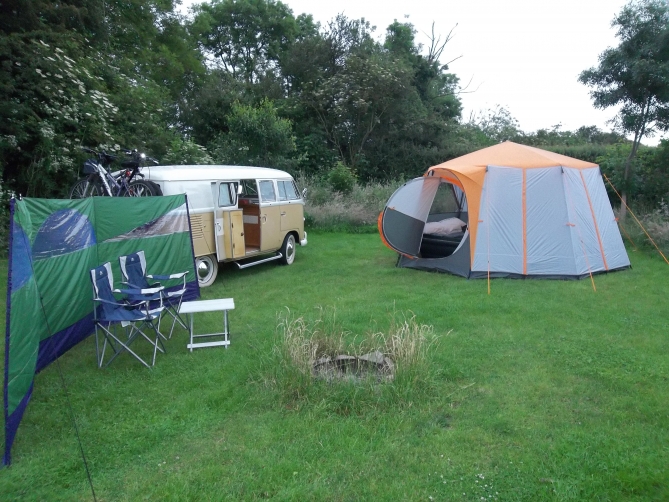 After setting up, we just wanted to settle in for the first night and so got the fire going a chilled out with an ice cold glass of wine (the benefits of an electric point) and a bit of food.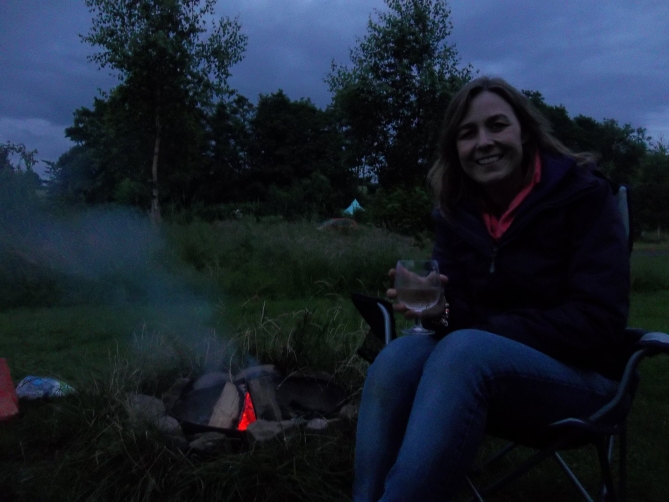 The next morning, I went to the bathroom to get ready and can report the toilets are clean, warm and well kept. I think they may have won a loo of the year award as well which to be fair is better than my wally of the week award I got at school.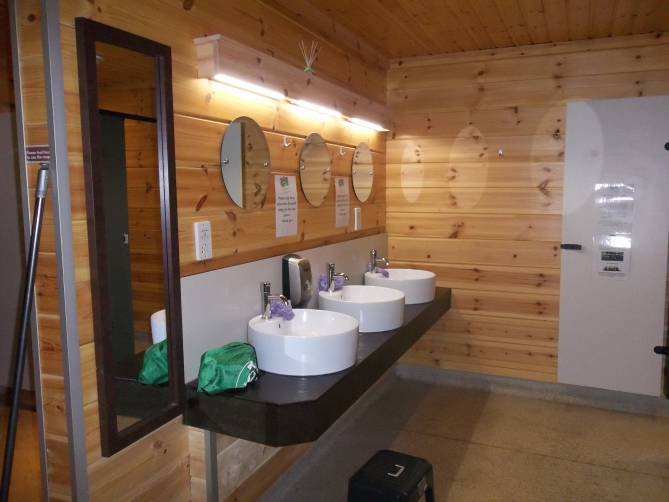 We then went to Helmsley for the day on the bus. The bus stop is located in the village of Husthwaite but they are not all that regular so best to check your timings so you can get back again.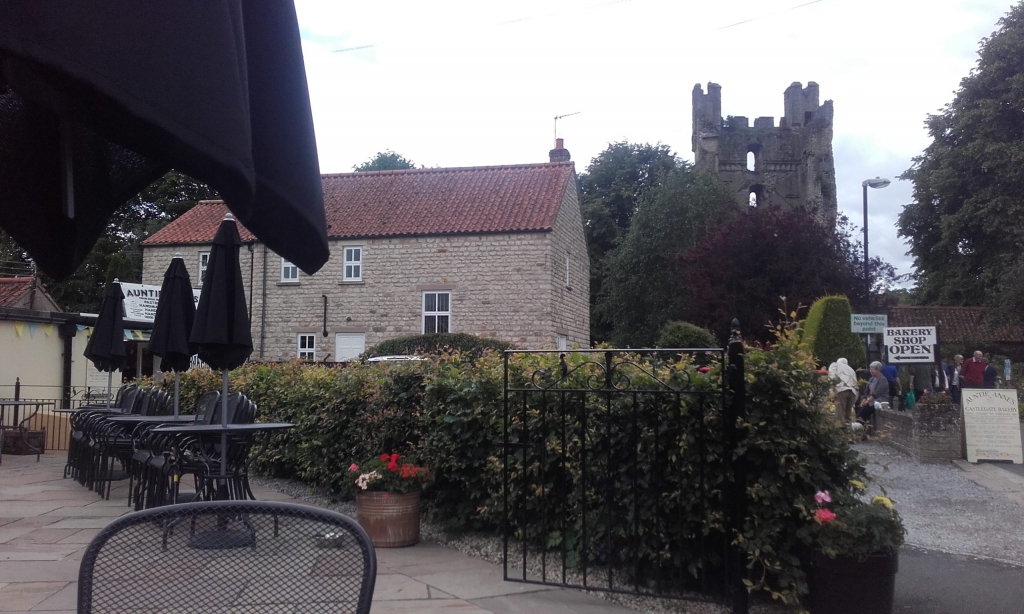 On the bus we passed an interesting looking place, it looked like an old school with a bit going on so we decided to try and find it on our bikes the next day.
Had a short trip in Helmsley but you can read my previous blog, which gives a bit more info about the town and our camping trip near Helmsley, from the last time I visited a few years back.
The next day we did indeed visit that old school on our bikes like a Geordie, less numerous version of the famous five and had a lovely afternoon tea! What was really nice and I can totally recommend is……. Julie paid for it! But really the apple sponge was toppa.
The school was actually called Ampleforth Abbey and College and was a really grand set of buildings set in beautiful grounds. The whole place seemed a bit like Cambridge but I haven't actually been to Cambridge so it might be nothing like it!
I have booked a hotel in Cambridge in October just to see.
Ampleforth Abbey also has a shop on-site where they sell a variety of things including their own homemade ciders and liquors etc. made using apples from the on-site orchard.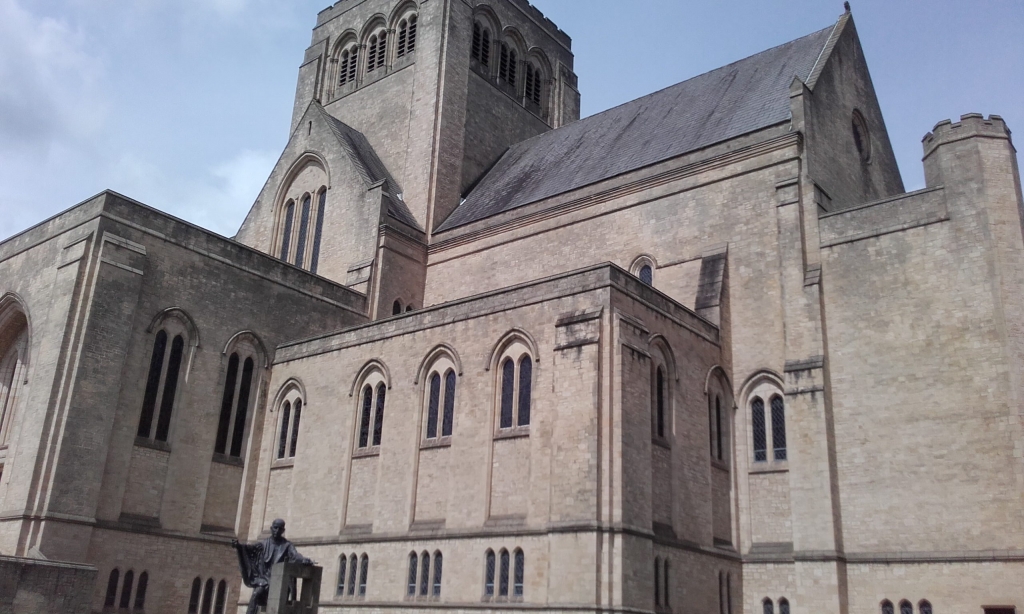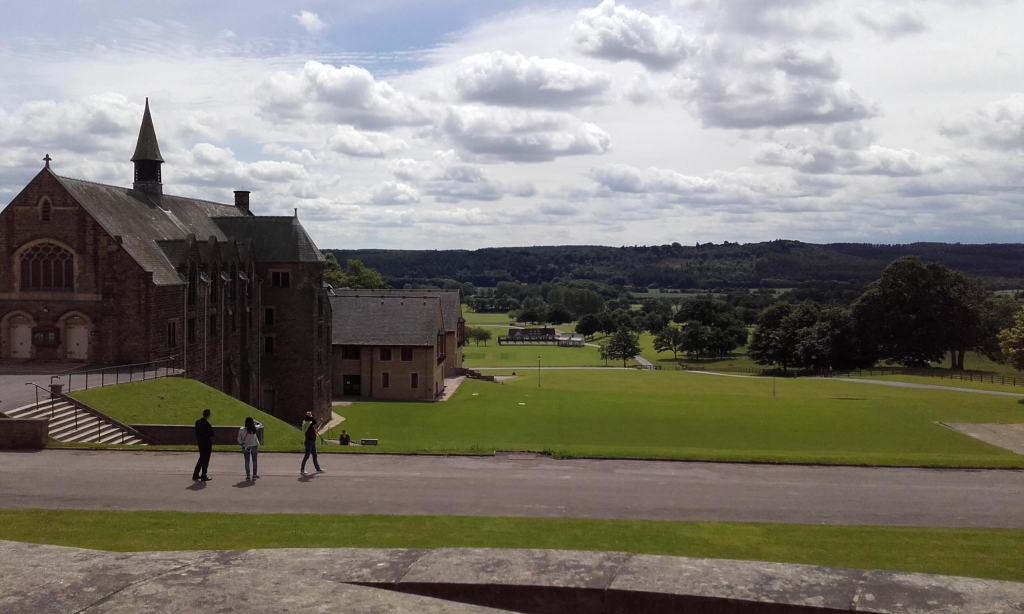 Anyway it was worth a look and a good place to get fed for our bike ride back to the camp-site. Myself and Julie are not great bike riders but we managed this easily so it's not unenjoyable.
On the ride back we came across something I have never seen before, an honesty café. It was near or may even be part of The Old Station House Campsite on the corner at Husthwaite Gate. We went in and had 2 ice lollies and just put the money in the tin, but you can make tea and coffee etc. as well.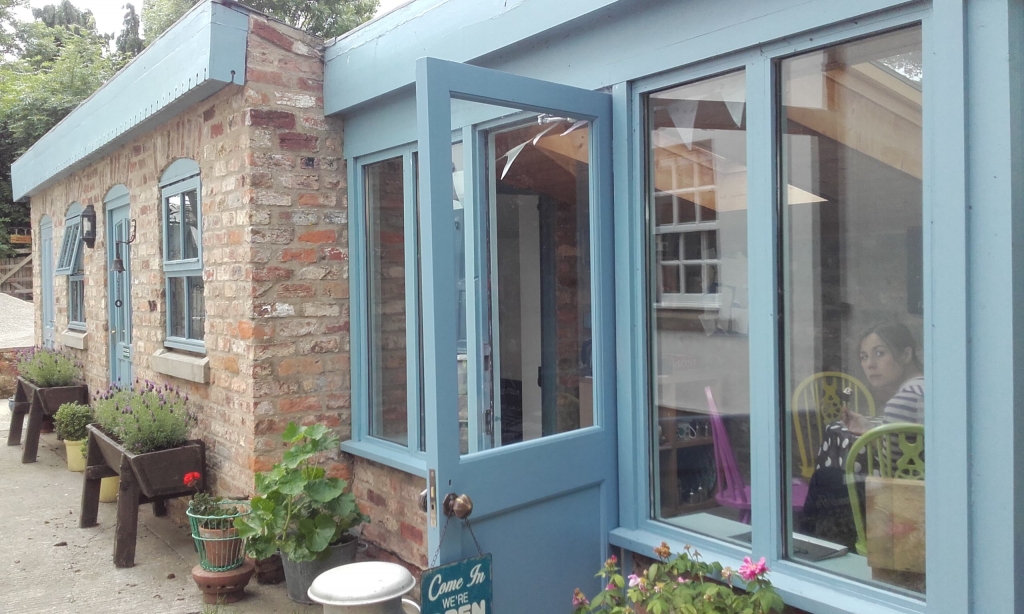 On the last night we finally realised where the pub was after two attempts walking in the wrong direction, so we went there for a posh meal and a few drinks.
The pub is called The Carlton Inn and to get to it from the camp-site you need to walk along to the end of the mud path the opposite way to how you get on to the campsite. It's about a 20 – 30-minute walk but best to ask the camp-site owner if you want to know how to get there.
It had a really good atmosphere and was busy but best of all was the food, a real treat to get dressed up and have such nice food in a clean and cosy pub.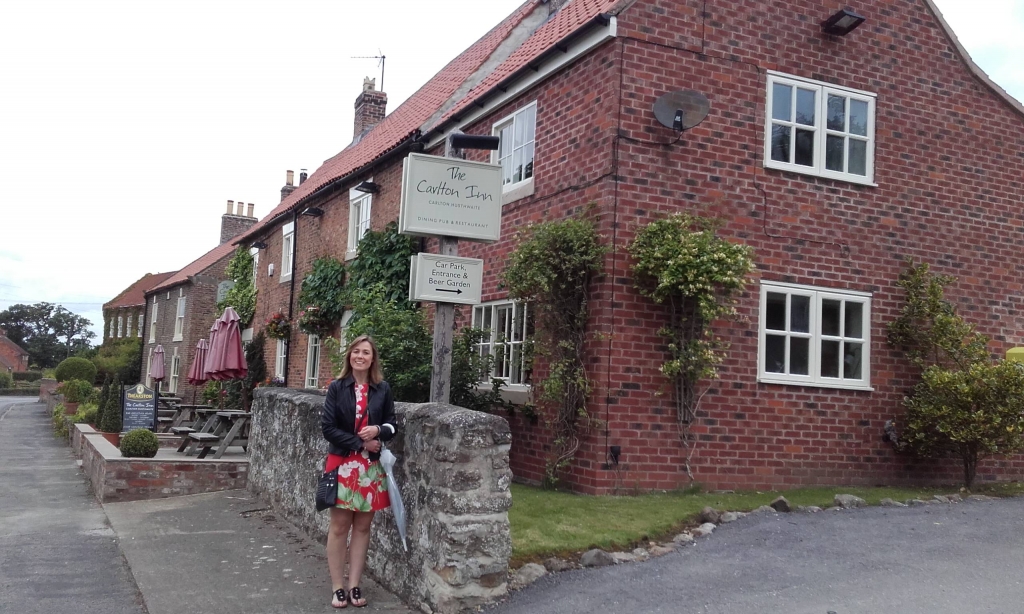 I totally recommend The Hideaway in Baxby Manor if you are wanting to completely unwind and relax, they do have a strict policy around noise after a certain time but this is to ensure the experience is what people are expecting. Some kids did wake up in the middle of the night crying but they were taken outside and shot so it was nice and peaceful the next day ……… that didn't actually happen!
Don't just take my word for it here is a link to other Hideaway reviews.