Every year you see it on the News and it annoys me more and more as the years go on and people still do it.
Yet another winter wonderland theme park opens up to promise a world of fun, adventure and festive feelings for the family.
Every year the same thing happens, people travel incredible distances with kids in tow from all over the place in hope to match the image in their heads.
You guessed it, it's a con, a rip off and a waste of time, but WHY I don't hear you ask but will point out a few usual suspects:
It's like a bog with mud everywhere and no snow, obviously but that's not the image you wanted.
Santa and his elves used to be seen periodically smoking cigarettes around the place, they tried patches in 2014 and are now on those electronic things, so they pop out the hut like an act on Stars in their eyes.
The reindeer look as sick as the paying customers, who by this point have also taken up smoking.
The attractions are poor as is the organisation and It costs a fortune to get in the place.
So then, I know how to answer your prayers of the perfect Christmas outing that will deliver the image you actually have in your head.
I don't just know the answer, so do most people who have ever been to Beamish Museum.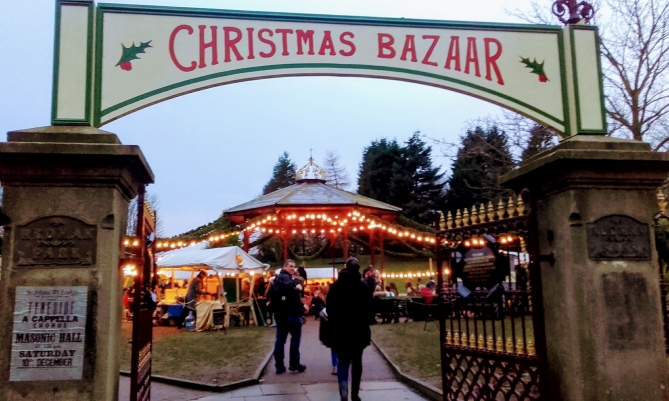 Unlike these quickly arranged winter wonderland events, Beamish Museum has an established history of well over 40 years.
Beamish is Open Air and is actually a small village in layout and not like your traditional museum at all. When I walk through the doors I am nearly convinced I have stepped back in time it is that authentic.
All of the buildings are real full size genuine constructions that have been re-built in Beamish. To get around you can use the Tram, the old buses and sometimes classic cars and horse drawn carriages.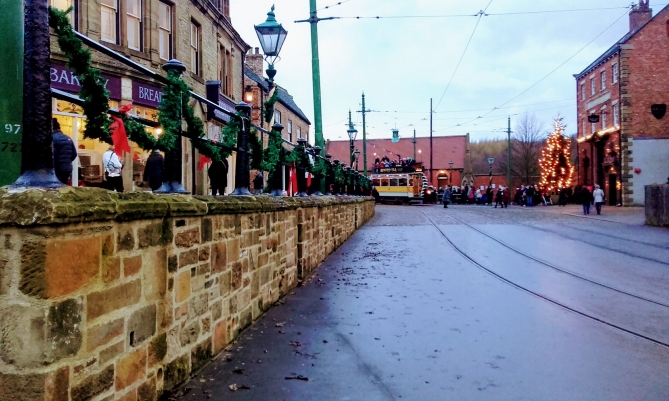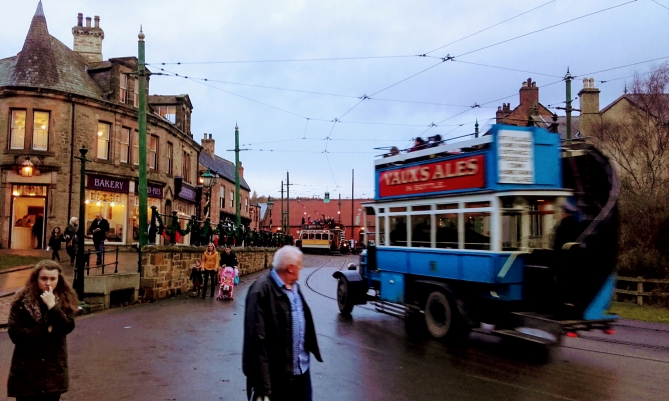 The old fashioned bakers, sweet shop, fish and chips shop etc. are all running businesses that you can buy traditional produce made the traditional way.
The people working at Beamish are amazing, knowledgeable, approachable and as authentic as you can get wearing the clothes of the time they represent. Most of the workers are all volunteers, which tells you how good it is, as they want to be there and that makes the difference to the atmosphere of the place.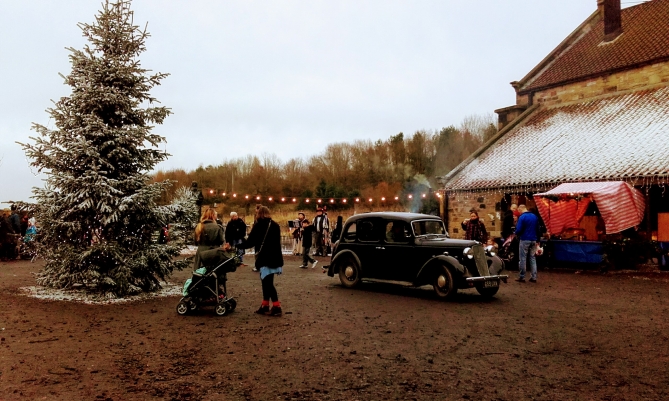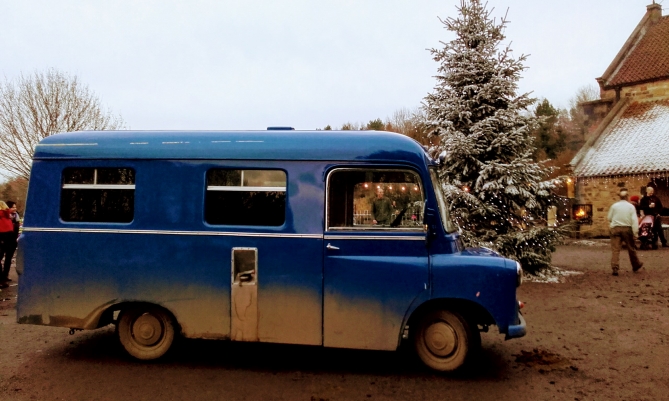 Atmosphere is for me one of the biggest selling points of Beamish and that is what keeps me going back time and time again.
It is £18.50 to get in, but the pass lasts for a full year and myself and Julie go multiple times even if just to go for a walk and take in another season in a time gone by!
My favourite season and the main reason for this blog, is to talk about Christmas at Beamish. As you can see from the photos, this place is what you want when you think of winter wonderland (just imagine if it was snowing!)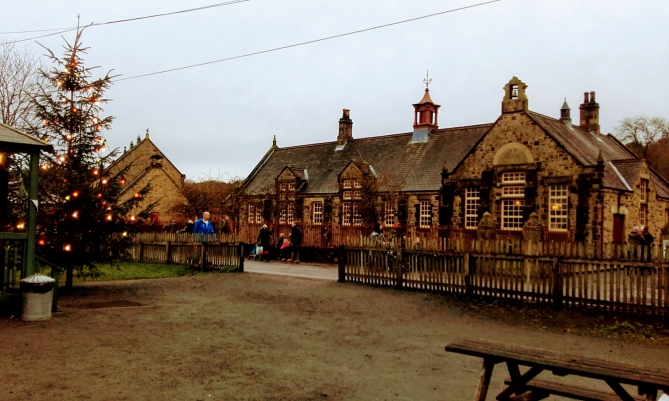 It has had many years to mature and take you back in time to a Christmas that has not yet been replaced by Amazon, stress and present buying.
If you are an adult reading this and I assume you are, I recommend Christmas at Beamish as it makes you feel that happy feeling you get when you're a kid. Especially if you don't take the children with you (joking)!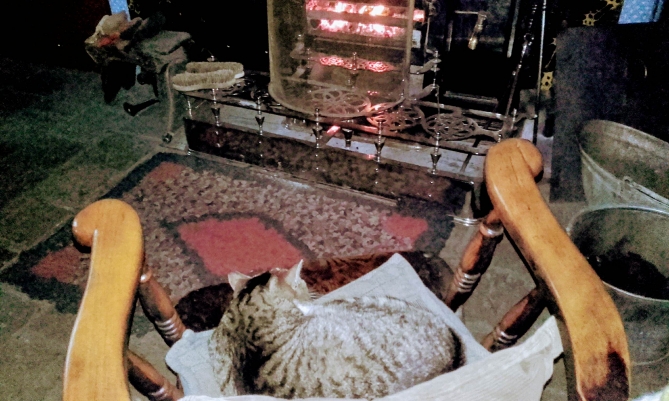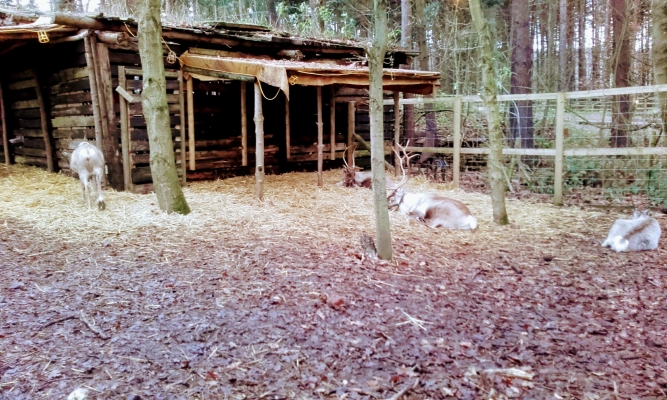 So if you are sick of being disappointed with Winter Wonderland events or to be fair days out in general, the answer is Beamish I am confident it will be worth the travel.
Apart from all of the normal things you get from Beamish any time of the year, they do a great Christmas season, below are a few things I can remember specific to Christmas at Beamish:
Carol Singers in the Church / other areas
Fun Fair
Ice Rink
Christmas Stalls
Indoor and outdoor Christmas decoration
Reindeer
Santa's Grotto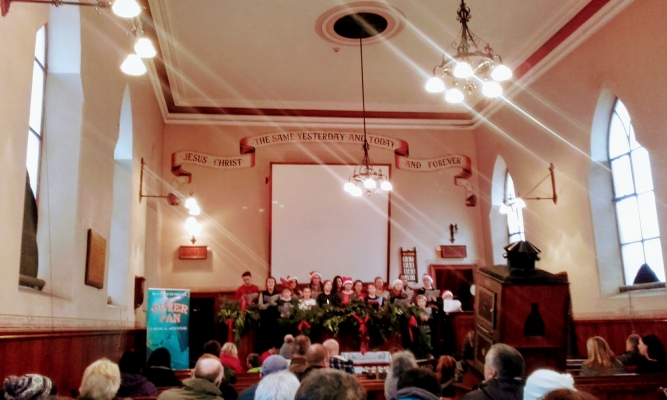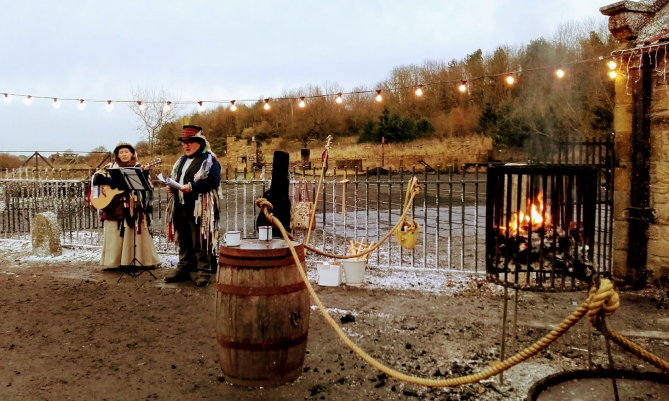 No doubt much more but it's a full day out if you have not been before, and if you have not been before you are missing out!
I am grateful genuinely, to the founder/s of Beamish for thinking up such a great attraction, the volunteers who make it run and anybody or organisation that is helping to fund and improve it.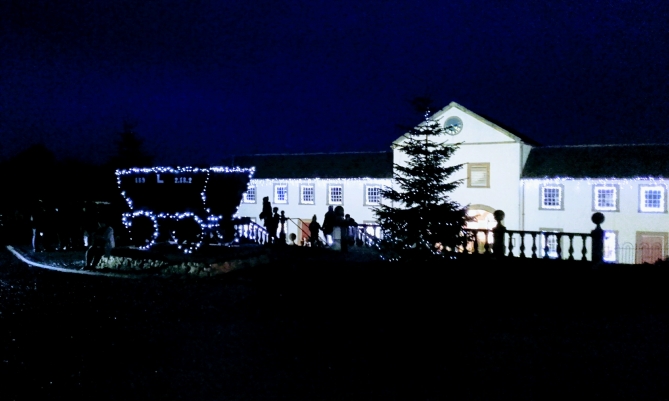 Well I am starting to feel Christmassy now, just got to go and see the Snow Man at the Sage next week and I will be sorted.
Have a good one everybody!
Paul & Julie Canny Campers